We live in an age where everyone has an online course to offer and learning a new skill right in front of our computers is easier than ever. Getting an education this way may seem more convenient and efficient, but after a recent trip to Bali with the Institute of Code, I'm a firm believer that getting out of your environment and taking your education abroad is the best way to learn faster and get the most out of any educational experience. Here are a few reasons why you should check out options abroad next time you want to upskill or beef up your resume.
With many courses these days, your only interactions with fellow students are digital -- in a Facebook group, online portal or webinar chat -- which can make facilitating connections a bit tricky. At the Institute of Code, I found that meeting other students in person and spending time with them not only during class, but at meals and around the pool, helped foster deeper and more meaningful relationships. As everyone at IOC works, sleeps and relaxes at the villa together, you're bound to network effectively and make friends who will stay contacts for years to come.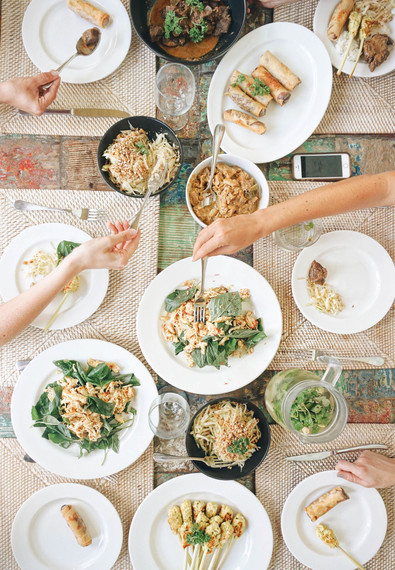 Taking Away Routine Distractions Helps You Focus on Learning
Let's face it. When you're sitting at home trying to teach yourself a new skill, and it's dinner time or you haven't been to the gym yet, other thoughts are bound to cross your mind. Going abroad to teach yourself a new skill takes you out of your daily routine so the frustrations and distractions of your life back home are able to fall away. If you can find a course that's all-inclusive like IOC, even better. We had private chefs cooking us meals, complimentary yoga courses at the villa and transportation organized for us so there was literally nothing we had to worry about -- except learning. And with that kind of focus learning comes much quicker.
Shorter Bursts of Learning
A physical course has a clear start and end, which forces you to get through the material in the set timeframe rather than lagging at your own pace. I loved that during each new day of IOC we could pick right back off where we left the previous day, whereas when you take too much time in between course material it's easy to forget what you previous learned and waste time refreshing or going over the material a second time.
A Happy Environment Equals Easy Learning
Think about your office space and how sunlight, a comfortable desk space and aesthetically pleasant design can positively affect your workflow. Now imagine all of those things but in an entirely different country where you're excited and curious to explore the city or countryside around you. When you're enthusiastic and in a better mind space, learning just comes more easily.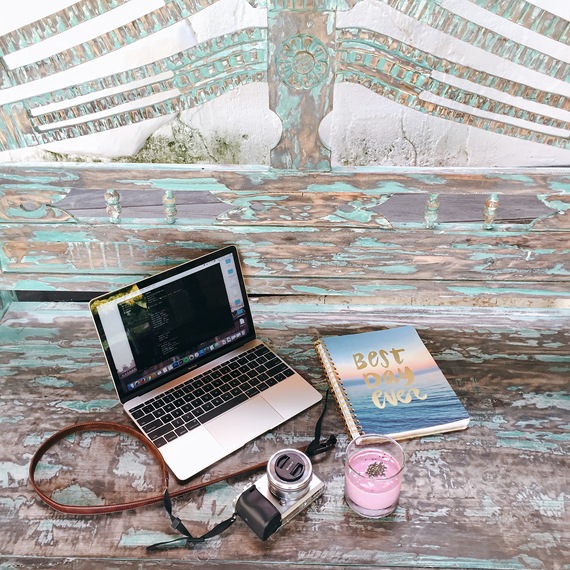 Thinking Outside of the Box
It's amazing how taking yourself out of your typical environment allows your brain to problem solve and think in ways that it normally wouldn't back home. Placing yourself in a completely new setting for learning is the best way to refresh and allow yourself to start thinking outside of the box.
Costs Are Often Cheaper Abroad
Depending on the country, costs are often way cheaper abroad (like in South America and SouthEast Asia), so courses can often provide much more value for a lower price than in the U.S. Things like staying in a luxury villa, providing gourmet meals and included transportation are much cheaper for course providers depending on the location, so for the price of a normal course back home you can often get all that and much more when you look abroad.
Break Time is Spent Relaxing Rather than Checking Off Your To-Do List
At home, your breaks from learning are often spent catching up on your daily to-do list like grocery shopping, walking the dog, paying bills, etc. But what if your break time was spent in the pool instead or visiting a temple with rich local history? That's what our downtime looked like at Institute of Code. Instead of filling breaks with tasks that stress you out, allowing your mind to actually relax gives your mind and body the fuel it needs to work harder and learn at an exponential rate.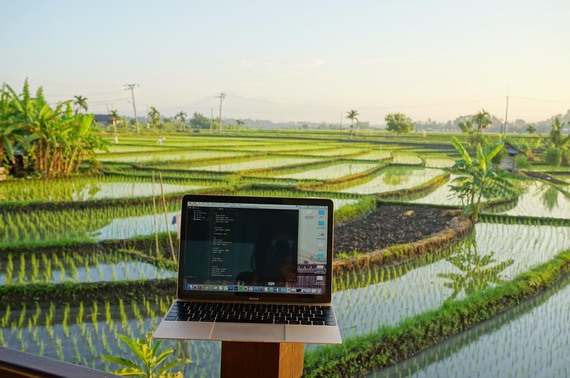 Nastasia, originally a Labor & Delivery nurse turned travel blogger, has leveraged her passion for travel, photography and has founded Dame Traveler, a curated women's travel blog where solo female travelers can inspire, and connect with, one another. Her eye for stunning travel visuals has helped build a large Instagram following, with over 200,000 followers and counting as well as a large network of travel bloggers and has also been featured in publications such as Travel & Leisure, Forbe's and Vogue.
40 countries into her journey, her passion for the world has led her to create a sizeable community of female travelers where her mission is to empower them to travel more, do more and be more. Whether sipping on chai in Istanbul or volunteering abroad in South Africa, Nastasia continues to find and share the beauty of this world, thus inspiring people to change the way they see and experience life. Follow more of her adventures on Instagram: @dametraveler // @nastasiaspassport
Calling all HuffPost superfans!
Sign up for membership to become a founding member and help shape HuffPost's next chapter