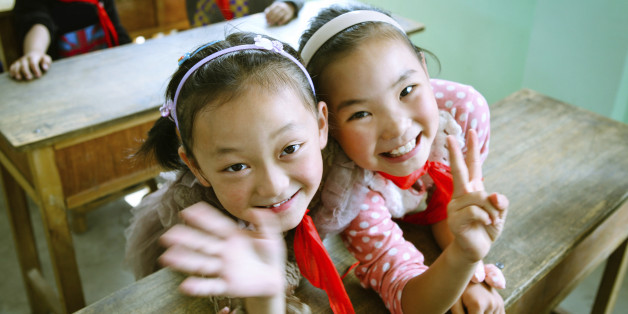 In the early 1980s, the Peace Corps sent my husband, Steve, and I to a small village in Western Samoa to teach at an all-girls school. I've seen first-hand, through my own Peace Corps service and more than 25 years working on the ground in international development, the undeniable power of education to transform a girl's life - and the life of her family, her community, and eventually, her nation. Flash forward to today, and I couldn't be prouder to announce, as Peace Corps Director, a powerful new collaboration with First Lady Michelle Obama that's part of the U.S. government's commitment to Let Girls Learn.
Working together, we'll expand access to education for girls around the world. Peace Corps Volunteers living and working at the grassroots level will serve as catalysts for community-led change - from collaborating with local leaders to champion girls' education, to leading girls' empowerment activities, to addressing school-related gender-based violence that prevents girls from learning.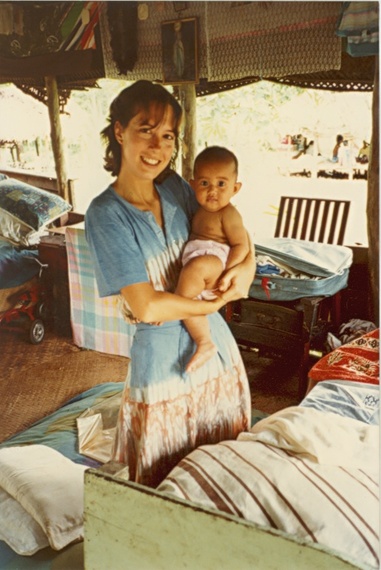 It's a unique collaboration that will bring increased focus, resources, and impact to one of the most critical issues of our time, and break down barriers that Steve and I saw impact girls and families with our own eyes during our service in Western Samoa.
We loved our students. They worked hard; they were motivated; they found such joy in learning. But the odds were stacked against them. Many lacked the English language skills required to qualify for university. Each year, girls dropped out of school because of pregnancy, early marriage, family responsibilities, or other pressures. Typically, almost none went on to study in college.
Steve and I did our best - in the classroom, and in our community. But by the close of our service, we were uncertain as to how much of a difference we had really made.
About a year after I left Samoa, I got a letter from Palepa, one of our students. She wrote to tell us about how our English and math classes had helped her get a job at the bank in town - and now her wages were helping her younger sisters pay their school fees.
"But more importantly," she said, "you helped me see that girls can have a future of their own. That they have the right to choose the person they want to marry; the number of children they want to have and the kind of career they want to pursue.
"You helped me believe that I can start a business if I want to, or seek a leadership position in my village. Maybe even one day I'll be a matai - a village chief!"
In some of the most vulnerable, hard-to-reach communities, in some of our most impoverished nations, there are women and girls like Palepa who are filled with untapped potential - who can be catalysts for so much good in their communities, and indeed, their nations and our world, if only given a chance.
Study after study has shown that when a girl receives an education, she is more likely to earn a viable living, raise a healthier family, and improve the quality of life for herself, her family, and her community. Educating girls is essential to healthy and thriving communities.
Yet 62 million girls around the world are not in school.
That's where Peace Corps Volunteers come in. Because they live and work at the grassroots level in the communities they serve, Peace Corps Volunteers have deep personal and professional relationships with local leaders and families. This enables them to serve as catalysts of community-led change and help implement lasting solutions to keep girls in school. Through Let Girls Learn, the impact and reach of Peace Corps Volunteers will only grow broader and deeper.
Today, I don't know if Palepa ever started the business she dreamed of. Or if she did, indeed, become a matai.
What I do know is how much I learned from her, and from her fellow students - patience, courage, and perseverance, no matter how tough the odds. And how, if she knew about our campaign, she would surely stand up and cheer, and join wholeheartedly in our fight to let girls learn.
To learn more about Let Girls Learn, visit letgirlslearn.peacecorps.gov.
REAL LIFE. REAL NEWS. REAL VOICES.
Help us tell more of the stories that matter from voices that too often remain unheard.