On Thursday Oct. 15, a group of LGBTQ clergy members from around the country will gather in Portland, Oregon for a four-day conference focused on the "Black Lives Matter" movement. For Debra Kolodny, a white, bisexual rabbi who is organizing the event, it's an opportunity for LGBTQ people of faith to "support one of the most critical movements of our day."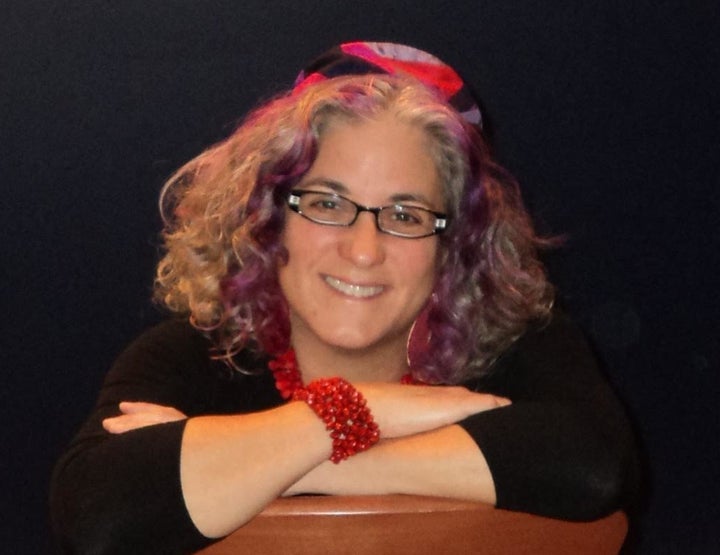 "We're in a moment right now where the dominos have toppled around one of the largest issues in the LGBTQ community: the right to marry," she told The Huffington Post. "The question rises, where can we put our prophetic voices and activate our constituencies?"
LGBTQ rights and other social justice issues have been central to Black Lives Matter from the start, as Alicia Garza, one of its founders, emphasized on the group's website:
Black Lives Matter affirms the lives of Black queer and trans folks, disabled folks, Black-undocumented folks, folks with records, women and all Black lives along the gender spectrum. It centers those that have been marginalized within Black liberation movements. It is a tactic to (re)build the Black liberation movement.
LGBTQ people, whether they are black or not, know what it is to be marginalized and "desacralized," Kolodny told HuffPost. Many have "intersecting identities" that make the struggle for equal rights deeply personal. As faith leaders, she continued, LGBTQ clergy bring a "cosmology" of welcoming and uplifting the "least among us."
For many LGBTQ people, Black Lives Matter is more than a solidarity issue. "The assault on black lives is an LGBT issue," wrote Esperanza Garcia and Ty Brooks, two LGBTQ activists of color, in a February column in Advocate. Anti-LGBTQ violence disproportionately affects gay, lesbian and transgender people of color, according to the National Coalition of Anti-Violence Programs. Transgender people of color are six times more likely to experience police brutality than white, cisgender survivors.
White LGBTQ individuals can no longer stand in the sidelines, Garcia and Brooks wrote, and Kolodny agrees. "None of us are free until all of us are free," the rabbi told HuffPost, echoing a common theme that runs through both the Civil Rights and gay rights movements. 
Kolodny is co-facilitating the conference with Dr. Pîr Shaykh Ibrahim Abdurrahmani Farajajé, provost and professor of Islamic Studies at the Starr King School for the Ministry, and Rev. Tara Wilkins, executive director of the Community of Welcoming Congregations.
"Queer religious leaders will gather from around the country to reflect, activate and agitate around Black Lives Matter: so, why does that even matter? It matters because Black trans*, Black bisexual, Black lesbian and Black gay lives are also Black lives, and they all matter," said Farajajé in a press release.
The conference will hear from representatives from the Portland chapters of the Black Lives Matter movement and Showing Up For Racial Justice (SURJ). The group of roughly 30 LGBTQ clergy members will include Muslims, people of multiple Jewish movements, Christians from a variety of denominations, Buddhists and other faiths.
Kolodny came out as bisexual in 1984. She and many of the other LGBTQ clergy members who will be present at the conference have ample experience working in gay rights and other social justice movements.
To this end, the rabbi has asked all participants to bring examples of actions they have taken to support Black Lives Matter and get ready to workshop these ideas in order to develop a game plan to take back to their home cities.
"We bring the power of our ability to articulate the need [for change], an organized constituency, and a knowledge of how to achieve political outcomes," Kolodny said. "Everything we've learned can be brought to bear on this issue."
PHOTO GALLERY
Most Inspiring LGBT Religious Leaders
REAL LIFE. REAL NEWS. REAL VOICES.
Help us tell more of the stories that matter from voices that too often remain unheard.