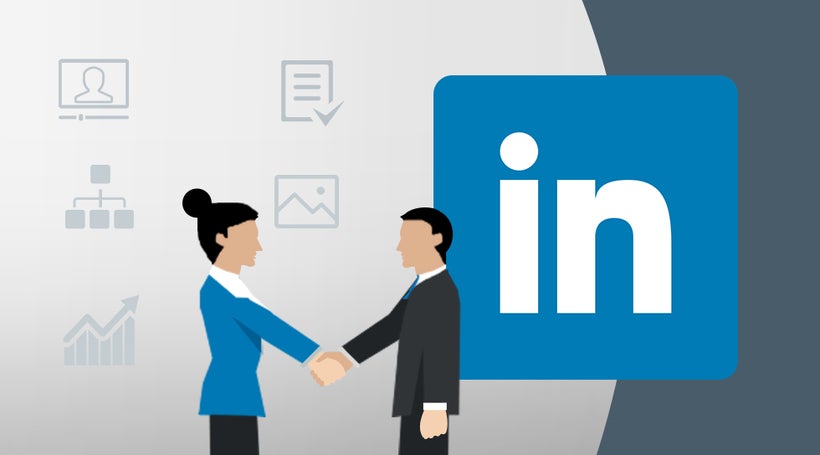 LinkedIn made a name for itself as the social network for professionals. After it first launched, it quickly became a useful tool for job hunters seeking new positions, and for recruiters and human resources professionals looking to fill roles at their companies. Even though LinkedIn is still well-known as a job-hunting platform, if you dig a bit deeper, you'll see that the platform has more to offer. Over the past few years, LinkedIn has expanded beyond job-searching and recruiting to become a destination for business and industry-specific content, making it a valuable social media tool for companies looking for ways to make advancements with content marketing.
There's a lot companies can do to build a strong organic presence on LinkedIn. Indeed, establishing and maintaining your company page and showcase pages (if applicable) is an essential first step toward success with the platform. Publishing original content and sharing existing content are also great ways to build an audience and generate engagement on LinkedIn. But, if your company isn't taking advantage of LinkedIn's advertising products, then you aren't putting the platform's capabilities to full use.
LinkedIn claims to have 500 million professionals signed up as members of the platform. The company doesn't report on monthly active users, though some estimates put the number at roughly 250 million. That may seem small compared to Facebook's roughly 2 billion active users, or even Instagram's 700 million, but keep in mind that for many businesses, the LinkedIn audience will likely be far more qualified.
For example, LinkedIn claims to have 40 million decision-makers and 6.8 million C-level executives on the platform. The nature of LinkedIn profiles means that companies can target users based on job title, employer, job function, or even skills and interests. Especially for companies in the B2B space, LinkedIn can deliver a much more relevant audience than some other networks can.
If the LinkedIn audience sounds like one that might be right for your brand, there are a handful of different ad products that are available to you.
In keeping with its position as a destination for sharing and discovering content, one of LinkedIn's most prominent ad products is sponsored content. LinkedIn's sponsored content appears in the user's feed, alongside content from their connections as well as the thought leaders and companies they follow.
On LinkedIn, as on other social media platforms, organic social reach is limited to your followers, and while building a larger organic following should be a goal of your social media efforts, it will be difficult to expand your visibility without investing in paid promotion. Sponsored content offers brands a way to amplify their content so it reaches a wider audience, and you can be pretty much as specific or as broad in your targeting as you want. Brands can choose to target based on criteria like location, industry, company size, and seniority.
Content marketing is an effective means of raising brand awareness, building trust, and establishing brand authority and expertise. For brands that have target audiences which spend time on LinkedIn, sponsored content is a useful tool for reaching new prospects.
With LinkedIn's Sponsored InMail, you can send promotional messages directly to the user's inbox. Sponsored InMail offers brands the opportunity to communicate with their target audience in a way that feels personal and highly relevant. Messages are shown in the user's LinkedIn inbox alongside the organic InMail they receive.
Sponsored InMail gives brands a chance to connect with users directly, and to have their promotional messages shown in an uncluttered environment. InMail creates space for longer, more directly sales-oriented messages, and advanced targeting ensures that brands can reach the right audiences. LinkedIn also puts a cap on how many sponsored InMails each user receives, so there's a better chance that the ones that reach their inbox will stand out.
LinkedIn's most basic ad solution is text ads that operate on a pay-per-click (PPC) basis. LinkedIn text ads consist of an image, headline, supporting text, and call-to-action. As one might expect, space is limited in this ad format, so developing a concise and compelling message is key.
As with other formats, LinkedIn's text ads offer the opportunity to cast a wide net or set a narrowly defined target audience based on geography, demographics, work history, skills, and interests.
Dynamic Ads give advertisers the option to add an element of personalization to their text ads. Personalization helps make promotional messages more relevant and more memorable, ensuring a higher likelihood that users will take a desired action.
LinkedIn's Dynamic Ads allow brands to customize creative advertisements for a specific user. For example, ad copy can be dynamically updated to include the name of the user to whom the ad is shown. Images can also be dynamically generated, so the user's profile picture can be included in the creative.
Finally, LinkedIn also offers traditional display ad formats. LinkedIn Display Ads are bought programmatically through open auction or LinkedIn Private Auctions. Brands can choose to do either intent-based targeting using their existing data, or to do persona targeting using LinkedIn's audience segments, though audience segments are only available to those buying through LinkedIn Private Auctions.
By now it should be clear that LinkedIn is far more than just a job-hunting or recruiting platform. It's become a go-to destination for content created and published by businesses in virtually every industry. The fact that the platform has become such a content hub, and that its users constitute an engaged and qualified audience make LinkedIn a wise choice when it comes to investing your digital advertising budget.
Calling all HuffPost superfans!
Sign up for membership to become a founding member and help shape HuffPost's next chapter
This post was published on the now-closed HuffPost Contributor platform. Contributors control their own work and posted freely to our site. If you need to flag this entry as abusive,
send us an email
.