Live TV streaming services have become a viable alternative to cable television as OTT services have established a strong market among millennials.
The structure of live web TV services allow for users to customize their viewing packages but they also grant advertisers a platform that might just be more advantageous than the television medium in the long run.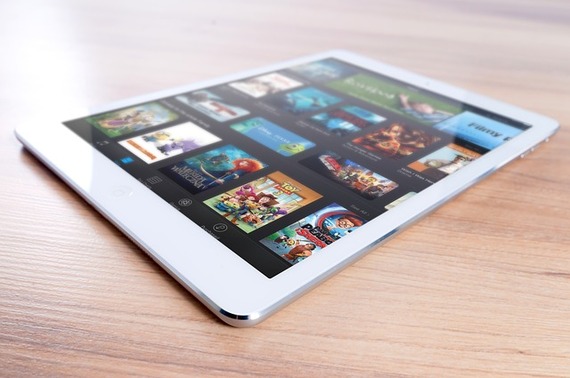 Live TV Streaming Services

Sling TV

The ability to form a web streaming service is mainly a matter of content partnerships. The first to establish a desirable library of channels and create a foundation in this niche would be Sling TV.
Sling TV is priced at $20 per month (no contract), delivering more than 20 basic cable channels - some premiering the best shows on cable television like the Walking Dead for instance. AMC, A&E, TNT, CNN, the Food Network, ESPN, and ESPN2 are all offered by Sling TV. But their service accommodates the premium channel watching crowd as well with its $15/mo HBO upgrade.
Owned by DISH Network (DISH), Sling TV is reportedly generating $5 million per month as they've just cracked the 250,000 user threshold.
Sony Vue

PlayStation Vue is Sony's (SNE) cable cutting TV service and their network has three tiers of packages that offer their users a variety of options. Sony Vue's plans range from the $50/mo Access package that offers 50 live channels and a selection of movies to the Elite package that offers viewers their full arsenal of 87 channels spanning from MTV and VH1 to NBC.
Like Sling TV, Sony Vue offers their premium movie upgrade as well. With an additional $10 per month, you can add Showtime to your network.
Sony Vue is currently only available in Chicago, Dallas, Los Angeles, Miami, New York City, Philadelphia, and San Francisco. But Sony Vue's bundles include local broadcasts, a direction that Sling TV opted not to get involved with because they believe audiences like the TV medium better for those types of channels.
As the established services continue to grow their user base, two more cable cutting platforms have emerged and plan to debut in the coming months. Verizon (VZ) has initiated its plan to roll out its mobile TV plan and Apple's (AAPL) streaming service is set to premiere in early 2016. Originally, Apple planned to release to the public this year but it's reported that their content partnerships weren't in place yet.
Verizon's Go90

Go90 is Verizon's mobile video streaming service that will feature full episodes from a selection of networks as well as music videos, and other episodes of shortform content. Verizon has announced that Go90 will begin free of charge which would be a steal for consumers as its offering is undoubtedly comparable to the competition.
Verizon has inked some valuable content partnerships for Go90 with DreamWorks, Scripps, AwesomenessTV, Vice, ESPN, CBS Sports, Nickelodeon, Comedy Central and MTV. HBO Now will also be available on Go90 for an addition of $15 per month.
Verizon's been quiet about the release and future aim of their mobile TV streaming service. Verizon owns the mobile rights to NFL content and syndicated that content in reference to Go90 has been reported, but not confirmed.
Sling TV has grounded itself as the frontrunner in internet TV streaming services but each service has it's advantages and disadvantages. Although, regardless of the competition each web streaming network may engage in, their industry as a whole seems to present a competitive advantage in relation to Cable TV as it stands today.
What's the Digital Advantage

This exclusivity of viewers is the dominating factor as it relates to revenue for these TV streaming services but this element also creates a monetization channel for another industry, advertisers.
Each service is in the process of aggregating their individual user base. Meaning, it's highly unlikely that the same viewer will pay for cable TV and pay for Go90's service simultaneously. It's also unlikely that a user will pay for multiple web TV streaming services, so a mass overlap of consumers isn't expected.
Overall, the concept that appeals most to consumers is that they only pay for what they're interesting in watching. With OTT networks presenting different channel bundles, audiences are sure to separate themselves organically. But from a macro perspective, this industry inherently appeals to the millennial audience mainly because the product structure promotes selective viewing and no-commitment as plans usually operate on a month-to-month basis.
The luxury that these services offer is that there are several upgrades in the realm of sports packages, premium channels, and other bundles. But with the nature of these distinctive offerings from each OTT network, audiences begin to classify themselves by the content they like to watch. Being that this is done digitally, businesses will have access to their viewer demographics and in return, advertisers have access to this insightful data.
Advertisement wise, users can be reached with customized content depending on their viewing tendencies. The funnel that OTT streaming services creates for advertisers may just allow these types of platforms to instrumentally change the cable TV ad spend.
The State of the Cable TV Advertising Market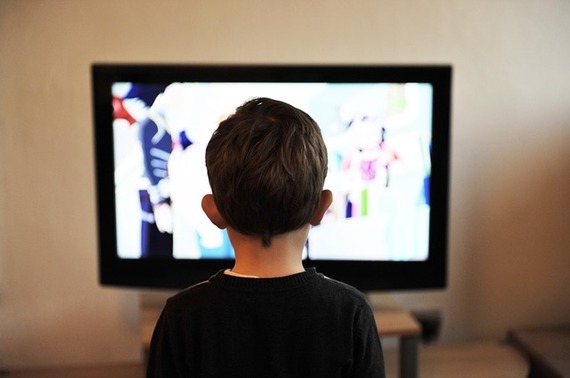 In 2014, the TV advertising revenue in the U.S. was valued at $71.1 billion and it's expected to climb to $79 billion in 2015. That equates to a -0.6% drop on 2014.
Forbes states, "Advertising dollars are quickly moving away from traditional media such as TV and newspapers, onto the web and mobile devices."
In comparison to the TV ad spend, digital video advertisements in 2015 make up 9.8% of TV ad revenue with $7.77 billion.
But the recent history of the digital video ad market predicts that a growth that will inherently create an audience and demand comparable to that of the television medium. In 2014, the U.S. digital ad spend peaked at $5.8 billion, a massive increase of 56% from 2013, according to eMarketer data.
To put the market in perspective, the total digital ad spend is expected to rise 15% to $58.6 billion this year. A respectable chunk of the pot is assumed by digital video advertisements and that is only expected to increase in size as OTT services create a new platform for video ad revenue through a traditional model.
Digital video ads mostly survived among shortform content platforms like YouTube. But the presence of commercials and advertisements through the streaming medium presents the same advantages, at a higher echelon.
There's clearly a market for content providers as they try to reach new audiences that no longer believe in purchasing cable TV packages and in return advertisers are going to thrive through targeting.
In 2014, behavorial targeting yielded a 71% viewability rate. A viewable impression is counted if 30% of the ad's pixels are viewable for at least one continuous second. But how these ads are delivered will be much different through web TV streaming services as opposed to short form video platforms who rollout ads via pre-roll commercials or pop-up ads.
The streaming TV medium gives advertisers a much more certain route to deliver ads but they also increase their conversion of impressions.
As Sling TV, Sony Vue, Verizon's Go90, and the reported Apple TV streaming service all look to build their audiences, they each offer content providers and advertisers a medium that can deliver ads to a targeted group of viewers in a way that is new to the internet but tenured through Cable television. With such a respectable digital ad spend in the past decade, web TV streaming services may just restructure the cable TV ad landscape as they create a channel for advertisers to reach new, direct audiences.
How Do They Compare to VOD Giants?

Netflix (NFLX) and alike services fall under the same digital video umbrella but the difference in their model is pivotal to both audiences and investors.
Subscription based VOD services like Netflix and Amazon (AMZN) allow users to watch content uninterrupted and on their time. The digital On-Demand service model differs from Web TV streaming services in how the content is delivered and the type of video content they house.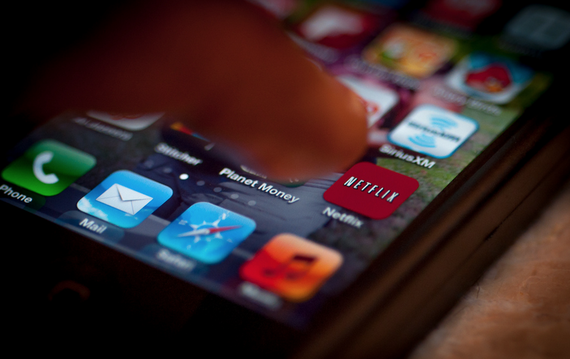 Netflix and Amazon both support movies, original series, and the streaming of past seasons of current shows. Given that VOD services operate around viewers directly choosing what they want to see and when, viewers can also watch without the interruption of advertisements.
With over 60 million users, Netflix has created a loyal subscriber base that they hope to expand with the growth of their movie library and award-winning original series. But what VOD subscription services lack in advertising availability, Web TV streaming services are structured to magnify.
OTT services generally have the same audience as VOD platforms - the developing millennial and digital markets. But with the absence of advertisers, content providers are the only party receiving revenue from VOD outlets, aside from the platform itself. Web TV streaming services create revenue for both content providers and advertisers, creating more monetization routes targeted at the same user pool.
Ultimately, streaming services create an in for the untapped market of digital video viewers who want to watch TV through laptops and mobile devices. As Web TV services look to build revenue from subscriptions, content providers, and advertisements, they create a bigger market and wider reach for their parent companies and investors.
The future of Web TV services means the expansion of cable to digital. Cable provider DISH Networks was the first to acquire a digital branch, but soon after, tech giants like Sony, Verizon, and Apple followed suit. With such a move, brands are creating a way to expand the digital video ad market to the growing millennial crowd. As the mobile ad spend is expected to reach $28.7 billion this year, a 50% growth from 2014, mobile ads have proven to be an exponentially growing market. Within the mobile ad spend, digital video is a climbing trend. VOD services have demonstrated that there is a demand for mobile streaming. Web TV Streaming services translate cable TV through the digital channel but still retain a pathway not only for content providers and subscription revenue, but also for mobile advertisers. These types of platforms are likely to become a sustainable market that is ripe for investors because they bring a proven model to a booming audience.
Calling all HuffPost superfans!
Sign up for membership to become a founding member and help shape HuffPost's next chapter