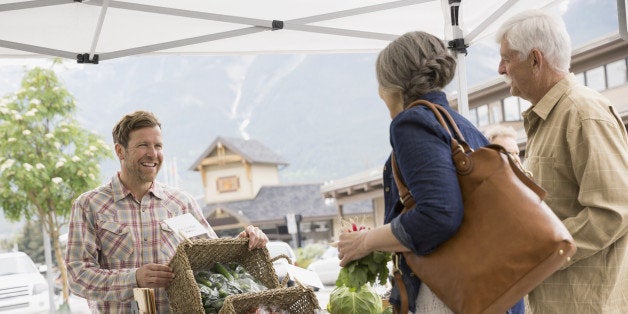 People want local.
Who would you rather do business with? A small company down the street who can respond to your needs quickly, or a national company on the other side of the country where you get passed from person to person before getting your questions answered?
Local companies definitely have a home field advantage when it comes to winning business in their own communities. And programs like Local First and similar programs across the nation have only fueled this movement.
Plus, a lot of large companies make it a point to award a certain amount of business to local companies as part of their own efforts to support their own local community, so take advantage of those opportunities.
Even though my company has grown from a small start up in Salt Lake City into a full-fledged national brand, local is still key to our strategy.
Community Service is key.
The best kind of local involvement for a company is arguably community service.
Clearlink, the 4th fastest growing company in Utah, is actively involved in their community and they have seen tremendous results from those efforts in recruiting and employee retention.
Tyson Olcott, Public Relations Manager at Clearlink has seen these results first hand: "We've discovered that employees feel more engaged within our walls when they are able to get out in the community and build meaningful relationships will fellow coworkers in while engaging in the community."
Clearlink seeks guidance from their team on what matters to them, and then acts on it. From tree-planting events and cleaning up local canyons, to volunteering at animal shelters and helping with vision screenings at local elementary schools, Clearlink invests a lot into their community, and reaps the rewards of happy, motivated employees who stick around.
And here at Incorporate Massage, we've seen similar results with our team's favorite program, Taking Care of Teachers. Local communities in each state we operate in can nominate teachers who go above and beyond the call of duty, and then our team votes on the school in each community we want to reward with a day of free massage for the entire faculty on Teacher Appreciation Day.
What about national and global brands?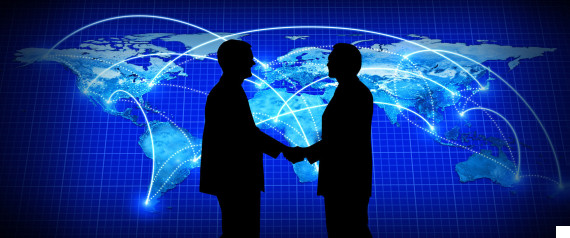 Even global companies like Aptean look to their employees to fuel the direction of their community involvement. Christina McCoy, Vice Chair of the ACARE board at Aptean states, "If there is a need in the community and drive and passion by our employees to help, we're here to support."
In Aptean's ACARE program employees volunteer their time to raise awareness and money for lots of different causes from providing food for orphanages and planting trees in Bangalore, to cleaning up trails in Atlanta and and collecting food for the homeless in England.
Aptean has seen a sense of pride grow in each of their global locations as a direct result of these efforts, and McCoy states, "That pride results in better employee retention and certainly, happier employees."
Local isn't just soup kitchens and trees.
If service projects aren't feasible at your company's stage right now, there are lots of other ways to harness the power of local to grow your business.
Serve on community boards and councils.
A great way to grow your business is to serve in local organizations in your community. Here in Utah I serve on the Utah Worksite Wellness Council with other wellness professionals from companies across the valley. The Council has been a big propellant to my company's growth because it builds a reputation and credibility for me and my company, it's a valuable networking resource where I get to rub shoulders with potential clients, and I get to stay on the pulse of the corporate wellness industry. This single way of being involved has resulted in many large contracts for my business, and it's also a great resource providing value to out existing clients as well.
Be involved in the community as an employer.
Entrata is a company in Utah who really does this well. They roll out in their double decker bus and provide an evening of fun and entertainment for the local community to attract applicants. Everyone knows who they are because they are an active part of the local community as an employer, and it's really paid off well!
No matter which route you choose, harnessing the power of local needs to be at the core of every company, and is vital to your success as a business.
This blogger graduated from Goldman Sachs' 10,000 Small Businesses program. Goldman Sachs is a partner of the What Is Working: Small Businesses section.
Calling all HuffPost superfans!
Sign up for membership to become a founding member and help shape HuffPost's next chapter