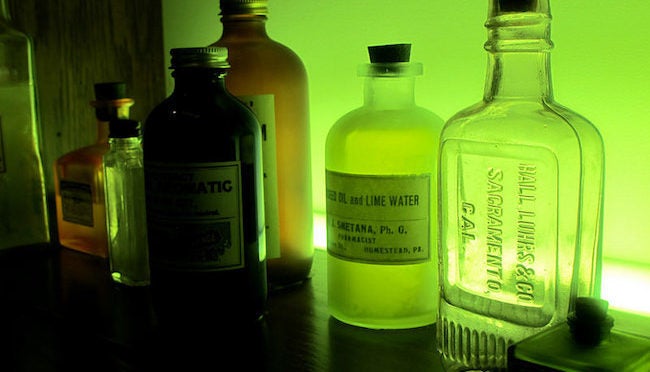 Almost every gun owner with children knows that guns should be kept in a locked safe. Right? Unlocked, these devices become all too enticing as toys, and are bound to end up in the hands of children. And, often, these scenarios end in avoidable tragedies.
However, it appears that the majority of families in the United States fail to keep guns locked up in homes with children. A 2000 study, in fact, showed that 55% of homes with children reported at least one was kept unlocked in the home.
While 55% is certainly a shocking and troubling amount, that means that 45% of the homes DO keep guns locked away from their children. Are you in one of the 45% or 55% groups? This may make the difference between life and death for your children.
Ask yourself another question: Are your prescription medicines locked away from your children? Do you have a bottle of Vicodin, Xanax or sleeping pills in your medicine cabinet or bedside drawer?
You may have recently read that deaths caused by heroin use just surpassed deaths from gun violence in the United States. Heroin addiction almost always begins with an addiction to pills. Yes, those same pills found in your medicine cabinet. The 15 year old that swipes a few Vicodin from your medicine cabinet may soon be the 23-year-old heroin addict that overdoses near city hall.
In fact, 23 is the average age a heroin user makes the transformation from a pill addict to shooting up with heroin. That means that the 23 year old most likely began his addiction with pills years earlier. Did that 16 year old first try opiates on the street? Were they given it as a prescription after a dental surgery? Or were they simply able to obtain in from your medicine cabinet?
Think about it, parents: With more deaths in the U.S. caused today from heroin than guns, are you really protecting your children by locking up your guns (or not having guns at home), yet leaving the perfect heroin starter kit unlocked above your sink?
Related
Popular in the Community