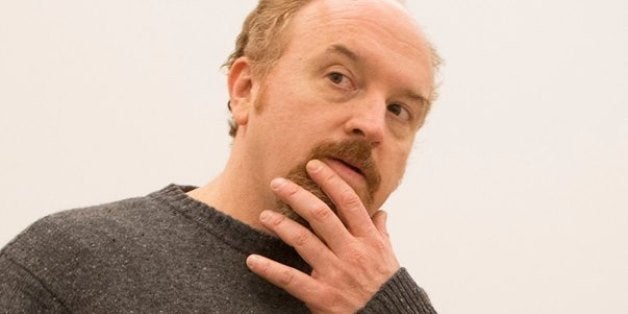 Trigger warning: This post describes sexual assault as depicted on television.
Louis CK, though universally adored, is not perfect. Nor is the titular character on his semi-autobiographical show Louie. Last night, one of them did something spectacular, and the other one shocking and awful.
Episode 10 followed Louis as he navigates out of a breakup. He is sad and desperate and heartbroken, which doesn't look all that different from the comedian on a good day. At last, Pamela, his best friend and longtime unrequited love interest, texts him, and he cracks a smile. There had been hope for Pamela and Louis when, just weeks before, she returned to New York and offered to finally give him a shot. But, at the time, he was involved with Amia. Now that he's been dumped? He'd like to take Pamela up on it. Unfortunately, "that ship has sailed," she says. Fair enough.