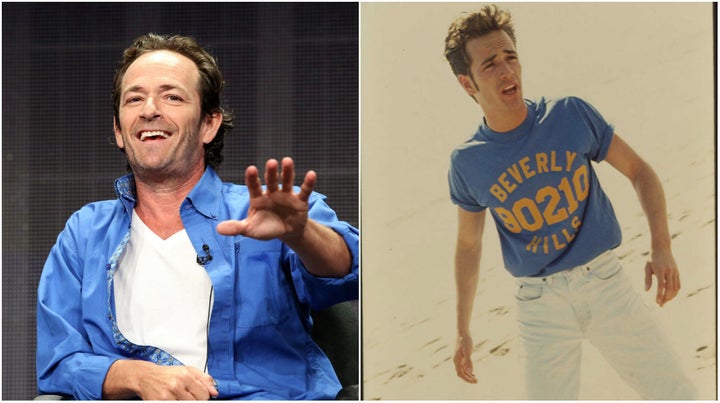 On the '90s hit show "Beverly Hills, 90210," Luke Perry played broody heartthrob Dylan McKay, and years later, he's pretty certain he wouldn't want his kids involved with a guy like him.
"I know that brother, I know what he's up to," he said. "Having said that, he's absolutely a man of character ... so she could do worse. But it wouldn't be my first pick, no."
Perry said he'd also rather not have his son ride a motorcycle like his character did on the show. But according to the dad of two, his kids aren't even that interested in his "Beverly Hills, 90210" character.
"They don't think of my career. They don't think of it at all," he said. "I have seen my children sit on the couch with the remote control and flip by me like three different times."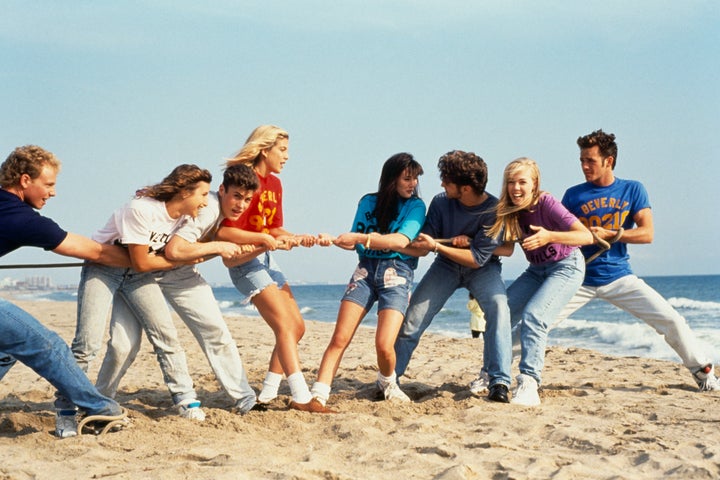 Perry clarified that "that's the way it should be," though, and that he doesn't want his kids "to dwell on" his career.
When asked whether he had any parenting advice, the actor admitted he was "certainly no authority" on how to raise kids, but offered some simple guidance.
"Love them as much as you can and talk to them as much as you can," he said. "Make time for them."