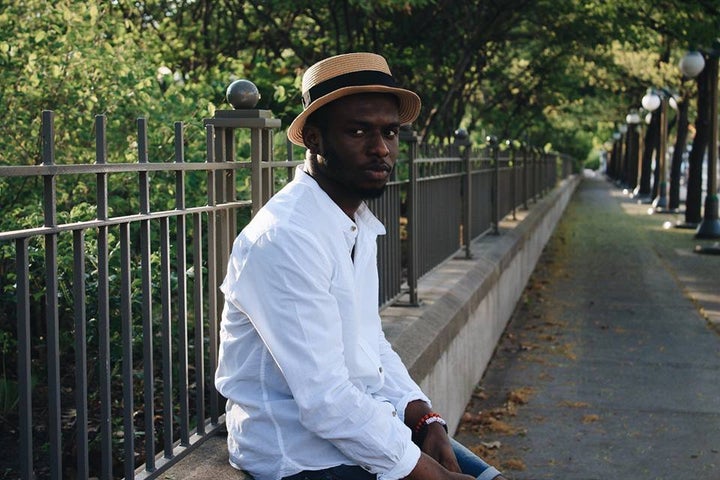 Recently, my friend Morris Ogbowu uploaded pictures from his College graduation on Facebook—now this is not a strange occurrence in our social media generation, but this one was special, and let me tell you why. From 2010-2012, I studied Electrical Electronics Engineering at Rivers State College of Arts and Science (RIVCAS) and it was a very beautiful two years for me, not necessarily because of the school or course of study, but because it was in those 2 years I finally discovered and strongly decided to follow my purpose which has led me to where I am now. Back to the story, so Morris was my classmate in RIVCAS and he was just a fun guy. I remember us bursting bars in class and talking about music, poetry, and his mixtapes.
Mixtapes and Missed Tests
Usually most people who attend RIVCAS (and colleges generally around Nigeria) are those who are awaiting University admission or maybe hoping to go to the University from there, but don't want to be idle at home during the period. Morris missed classes and tests while we were in RIVCAS. At the time he looked very unserious, but in retrospect I can now understand that it was because he wasn't very motivated—it wasn't his fault. Of course this is not to make a case for young people who miss classes and tests. But the truth is when people are not motivated about a certain cause, the first way they show it is, reluctance. It's a normal human response.
I believe many young people are disconnected from school today for many reasons but two are paramount, first, we haven't found the right way to educate them. The system we currently use was built for a world that no longer exists. When you watch TED talks by Sir Ken Robinson or Prof Sugata Mitra you get a deeper understanding of this. When I spoke with Sir Ken Robinson last year on my podcast series, "The Stroll Live" we also discussed this.
The second reason is the crux of this article—it is the reason I think many young people in Nigeria (and many other countries) will grow up to become unhappy adults—and it is that, the current system doesn't help many young people to discover and harness their talents, potentials, or gifting.
Morris would usually draw sketches or write rap verses and perform them to entertain the class. We would often share his mixtapes among ourselves via Bluetooth, and he will also ask for us to rate him.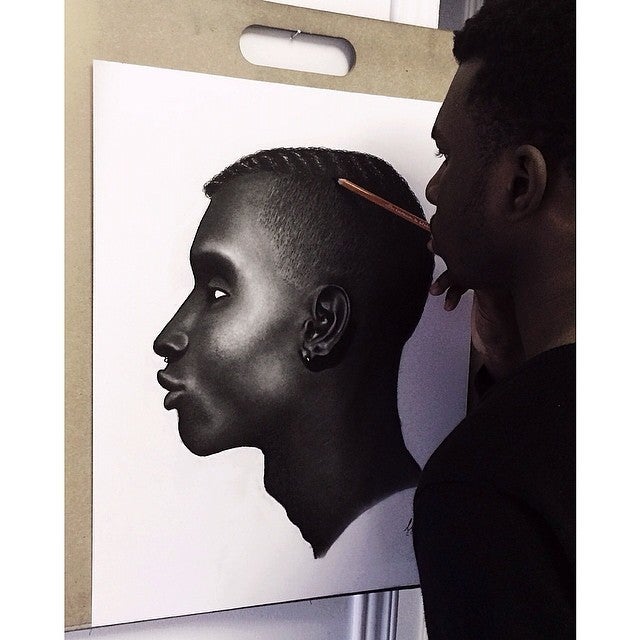 Fast forward to the end of the story, so Morris left RIVCAS before our Elect/Elect Class graduated in 2012, and after a while he told me he had moved out of Nigeria, but this was still not the solution. This is Morris narrating what happened after he left to me, " I got here and applied to Carleton University for Mechanical Engineering but couldn't get in because the program was full then I got offered Computer Science and promised a spot in Mechanical engineering the next year. The year came and I wasn't shortlisted for a transfer because I didn't do well enough in Computer Science. So I tried Computer Science again for a second year and nothing changed, I had no love for it or any intentions of spending my life as a programmer. I made good friends though..."
So all this happened between 2012 and 2014. Nothing has changed. His experiences so far were almost like RIVCAS all over again. It was in the midst of this confusion he found purpose, hear Morris, "In September 2014, I registered for the 3rd year. Then January came and I made the decision to drop all my courses and go back to my childhood love for art. Not nearly long enough, I exhibited my artworks all over the Ontario province and took that as a sign. Later in the year I researched and found out that a career as a professional Illustrator and Concept Artist was the right path for me so I enrolled and chased it. The first year I sat in a class amongst students who were familiar with what was going on but these were my first encounters with Adobe programs or digital tablets. It took me another year to crack through the program but I'm glad I stuck with it and tried again."
The same Morris who was labeled a 'slow learner' or 'not-intelligent enough' by lecturers following his academic performance at RIVCAS turns out to be a genius who graduates with an outstanding portfolio for the media and design industry, because he finally found where he could germinate in his natural area of gifting—in the soil best for him!
What is the moral of the story? I don't think the magic happened because Morris left Nigeria. There are many young people who thrive in Nigeria without necessarily having to leave the shores. However, my emphasis is on the fact that, the path we have set our kids on—Nigerian Millennials and those coming behind them—is usually one that prepares them to join the crowd rather than stand out in their uniqueness.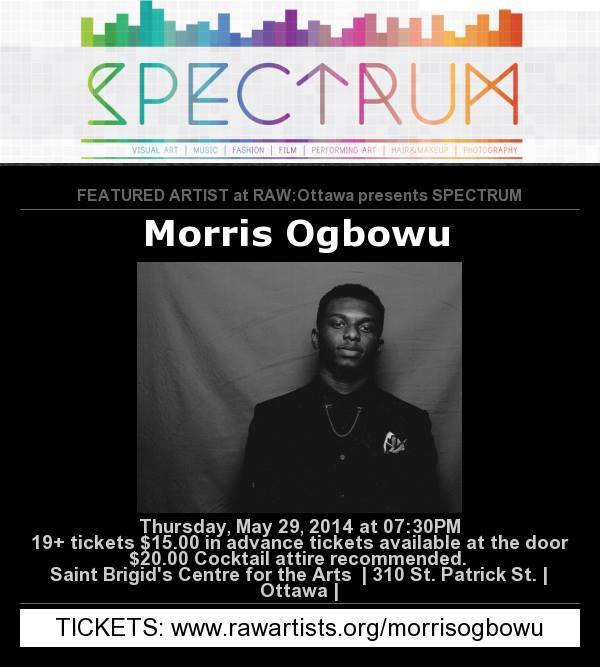 The 'Solomon Grunday' Life
This life is very familiar to many of us. We're born, we walk, and the moment we say nana & dada—or like in our parents' time, use the left arm to touch the right ear—Boom! The baby is ready for school. Kid goes through Nursery school, goes into primary, common entrance, Junior Secondary School, and then the second biggest exam—which I still don't understand its use till today—comes, the Junior WAEC. It's at this point we lose many of our kids. Those who score "high" (usually in Math and Science-related subjects) are fixed in the Sciences and those who score "low" (the 'dumb' ones who don't 'know' Math) are made to settle for the art class.
This is where the Guardian Counselors are supposed to come in right? Well, no offence but 90% of the time most Counselors are telling you, if you do this you won't make money, or if you do that there is no job. "What is Journalist? Don't you want to work in Shell and buy big car for your Mummy?" One Counselor told the confused 11-year old me when I told her about my love for BBC and my dream to become a journalist.
The kids we miss at this JSS-SSS transition finish Secondary School trying to be what they are not. They get even more confused and lost in University. Some make it out alive, and the ones who do are torn between maybe going into bead making (not like bead making is bad) or any other thing the NYSC SAED programme tells them as the way to make a living. So I'm usually wondering if you're telling them after the 4 or 5 years plus 1 year NYSC that the best they can be is to manage 'bus conductor' or just go and teach in one small school down the road, even when they might not be trained for it , don't you think we have failed this generation?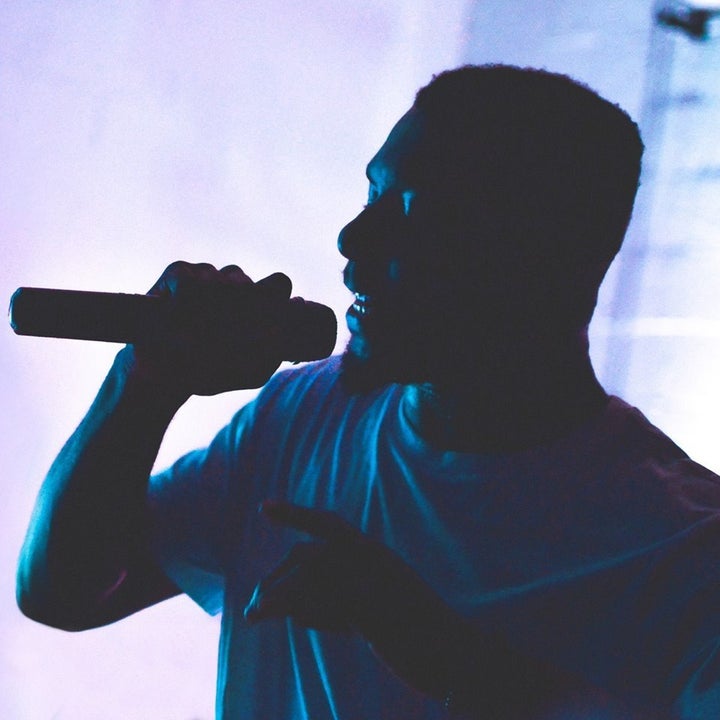 Everybody is a Star, Just Find your Sky
I don't have answers to all the problems in life. Don't read this expecting to hear the perfect solution or anything like that. But one thing I know very well is; one way to be unfulfilled and unhappy is to try imitating the lives of other people forgetting or being oblivious of the fact that we have our own gifting and uniqueness.
Education is gotten from two Latin root words, 'educare' and 'educere' which mean to "bring up" and "bring out" respectively. However most of the educators we have today are more interested in "putting in-knowledge" and in some cases "flogging in" when the students don't get it.
Also I hope reading this piece hasn't given you the feeling that the ARTS are greater than the sciences? Nahhhh, that's not what I am trying to say. I know so many young people (naturally built for the sciences) who are doing very well and flourishing in their own soil. My friend and fellow Port Harcourt Global Shaper, Ifeanyi Orajaka is doing very well as a leader in Elect/Elect as he's fulfilling God's command, "…let there be light…" for many rural off-the-grid communities in Africa. Oseni Oluwatobi has been moving around Nigeria and West Africa since we said "Happy New Year" in January raising techies and teaching young people to code. These are just two examples in the sciences that I know personally, there are many more
My point is we cannot continue to prepare Millennials for the future this way—without taking their purpose and passion into consideration. We are too smart to be reduced to just cramming stuff to score As and Bs. Okay, 100 years ago that was a great invention. Now? I don't think it is enough. Who knows how many more Morris' are just slowly dying away in our system; held down, stifled, killed.
Their blood will be on our hands.
Related
Popular in the Community