It's no secret that we at Dot & Bo love industrial design for its dark and gritty nature. However, with all of that weathered wood, cast iron, and steel, it can sometimes feel a little one dimensional. That's why we love the trend of incorporating maps as decor into industrial homes.
The vintage appearance of traditional cartography works well in modern industrial spaces, so don't be afraid to place vibrant or sepia-toned sketches of the earth onto your concrete walls or iron tables. Bring out the colors of the continents with charcoal gray sofas and rich leather armchairs, and accent the polished wood of a coffee table with a swirling globe. Quell your fears of navigating the terrain of design with the help of this geographical-trend in style.
Take a look at these examples to see how maps are the perfect addition to an industrial aesthetic.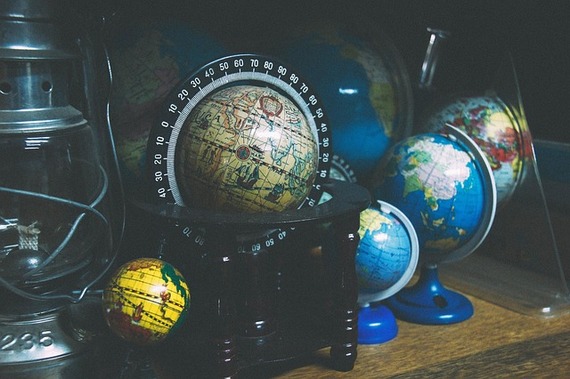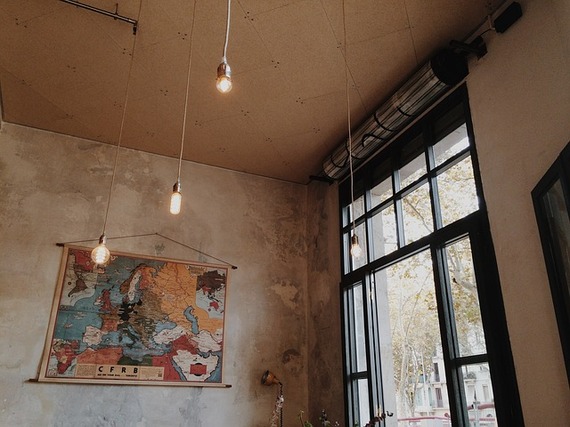 We love how this ultra-industrial space is enhanced with the blocky colors of this map. These decorators chose a vibrant print and its contrasting look actually enhances the gritty concrete, minimalist lighting, and large factory-style windows of this urban home.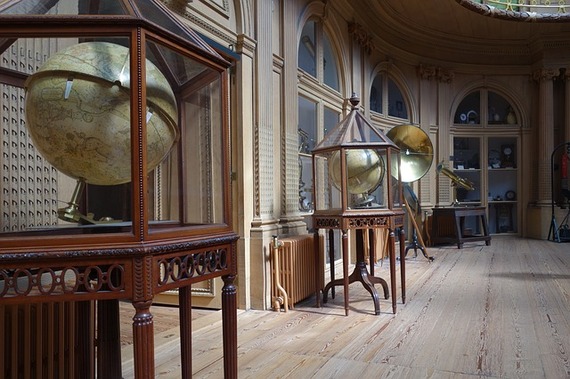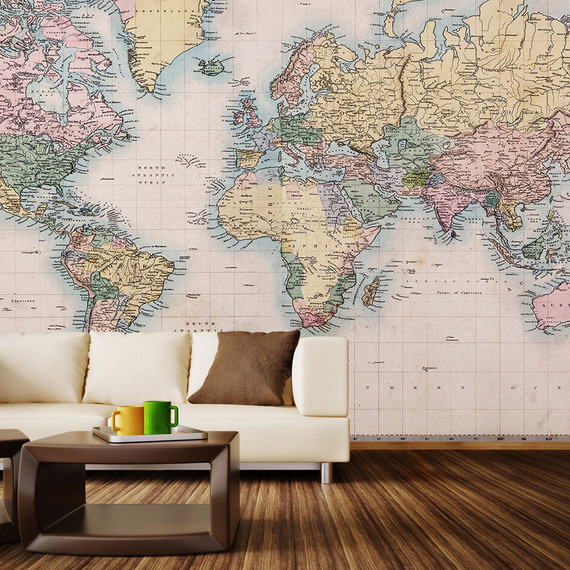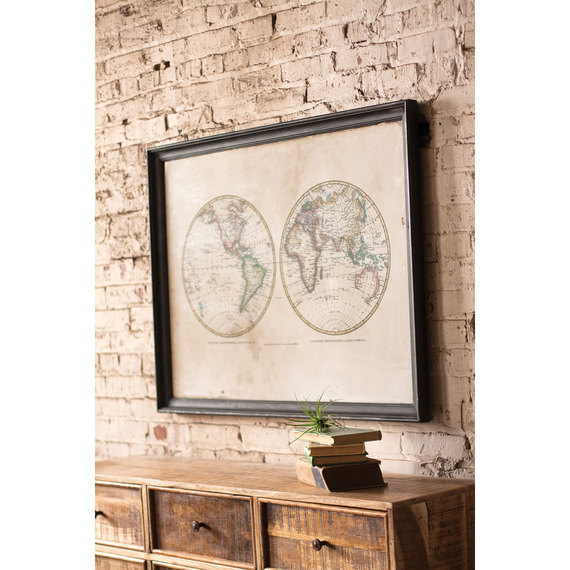 We love how this map print has just a hint of color to help draw you in.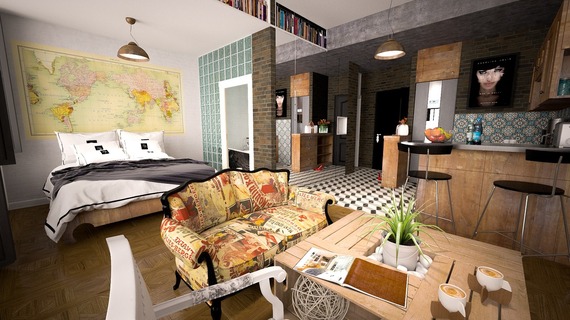 What do you think? Are you a fan of the map trend? What do you love about it?
For more inspiration, check out our collection inspired by this design aesthetic.