As a small business owner and marketer I have realized for some time that e-mail marketing is broken. I have tried all sorts of one to many email marketing services and I continually watch open rates and conversion rates plummet like the temperatures in my home city of Philadelphia in January. It's common sense really, we are all exposed to so many emails every single day that it is overwhelming.
As I write this, my personal Gmail account has 31,518 unanswered emails. However, when an email from my mom, my dad, other family members, friends, or coworkers comes in it has my full attention. The same goes for something that I am really interested in. I make sure to read it right away, no matter which device I happen to be on at the time.
In a recent Internet search I came across a marketing automation tool called Drip, that I plan on trying. According to Datanyze they are the 12th largest marketing automation platform by market share.
I reached out to one of the co-founders Rob Walling to find out more about the service and how it works. According to Walling, Drip allows a personality or a company to send email to their audience based on their behavior.
"We cater to companies who have outgrown their static email newsletter platform," he said. "Traditional email marketing is going through a massive shift right now, and the email service providers that we've all used for the past decade aren't able to keep up with innovations that are needed to maintain success with email."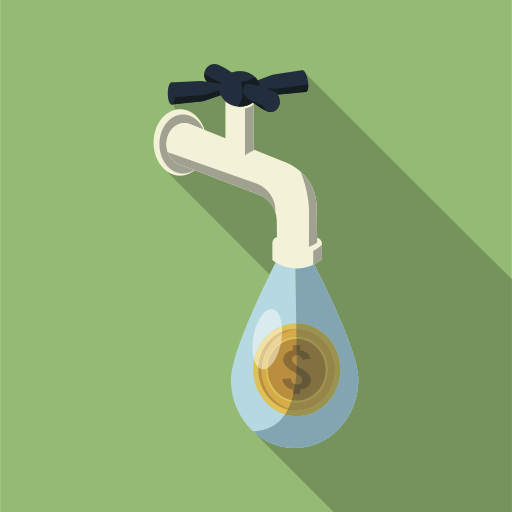 One example is sending emails based on who your subscribers are and what they've done in the past, such as clicking a certain link or visiting a particular page on your website. This is very difficult, if not impossible, with traditional email marketing software, but tools like Drip (or one of their competitors such as Infusionsoft) makes it possible with a few clicks. And if you're able to send email based on a person's behavior, your marketing efforts become substantially more effective.
The death of one to many email marketing.
Walling agrees with me that the days of one to many email marketing are dying out fast.
"The problem is that all of our email inboxes are inundated with static, irrelevant emails," he said. "The days of one-to-many email marketing is dying, and we are moving to a time where we will be involved in one-to-few and one-to-one email conversations. The only way to accomplish this scale is with a tool that can look at a person's past behavior and allow you to adjust the information they are receiving based on that data."
The difference between email automation and traditional email marketing.
Email automation is the ability to send emails to a subscriber based on their behavior.
"For example, if someone visits your pricing page and then visits 8 other web pages on your site in that same week, and they've clicked more than four links in your past 10 emails, this person is engaged with your content and should be treated differently than someone who has only opened one of your last 10 emails," Walling said. "The more engaged subscriber should be funneled into a different email campaign, which perhaps presents her with information that's further down your funnel and more focused on making a sale, rather than simple education."
Drip is a marketing automation tool, and there are several competitors in the space including Infusionsoft, Pardot, Act-On and Marketo.
"Drip's main differentiator is that it gives you 90 percent of the email functionality of these massive tools at about one-fifth to one-tenth the price," Walling said. "It's also many times easier to use, as we spend an enormous amount of time on the user interface and the user experience. It's a piece of software you can get up and running in a few hours rather than several weeks."
Building a company to scratch your own itch.
Walling and his co-founder Derrick built Drip in late 2012 and early 2013. They built it to scratch their own itch, because the email marketing tools they were using were not sufficiently serving the needs of their software company.
"I think of Drip as the midway point above traditional email newsletter software like AWeber and Constant Contact, but without the high price point of enterprise level tools like Infusionsoft, Pardot and Marketo," he said. "In essence, we had outgrown the email marketing tools that we had been using for the past decade and they were not delivering new features fast enough to keep up with our needs. So we found ourselves adding hack after hack trying to extend these tools to fit our needs. In the end we decided to build our own tool."
Content marketing as lead generation.
The founders of Drip have capitalized on a growing trend of companies offering content in exchange for customer email leads.
"By offering to give away an email mini-course or a tools list in exchange for someone's email address you begin to build a relationship," Walling said. "As you build that relationship the person becomes more likely to purchase from you later on. If you're able to stay top of mind with your prospects, then when they get to the point that they want to buy, they are more likely to buy from you. So whether you use Drip or any other tool in this space, it's been my experience over the past 12+ years as an entrepreneur that email marketing is the marketing channel with the highest ROI."
A a marketer in healthcare this approach has made a lot of sense to me for a long time. You want your company to be perceived as the expert in what you do and experts give away some of their knowledge to build trust with their customers. Walling agrees that given the choice people would prefer to buy from an expert.
Challenges in creating a company in this space.
"There's an old saying that no plan survives contact with your first customer, and that was true in Drip's case," Walling said. "The biggest challenge in growing Drip was determining what to build. We had a vision from the start of what it should be, which was a simple way to send broadcast and autoresponder emails. It turns out that most people had already solved that problem with existing tools. So we spent a few months figuring out the right features to build in order to build something that people were dying to get their hands on."
Today the company is bootstrapped and profitable, based in California's Central Valley. Walling says that they have been growing by about 12 percent month over month for the past 18 months.
"If you run any kind of online business and you're not building your email list, whether you use Drip or any other email marketing provider, I would encourage you to get get started," Walling said.
Support HuffPost
The Stakes Have Never Been Higher
Related
Popular in the Community