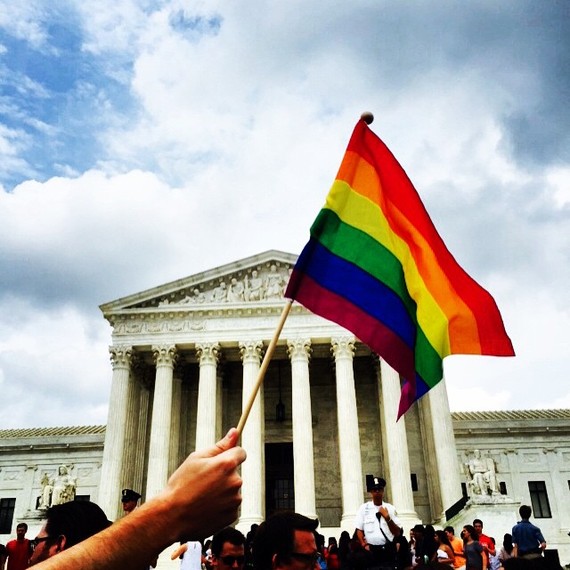 It began as an ordinary summer Sunday. My friend and I had decided to make the familiar journey into Center City Philadelphia. I was used to the sticky gushes of heat that quickly enveloped me that morning as I left the comfortable air conditioning of my University of Pennsylvania dorm. But as my friend and I leisurely strolled through the city, hunting for eggs and mimosas, our routine was interrupted.
Suddenly, festive music, shouts, and triumphant rainbow flags demanded our attention. I realized I had been wrong. This was not a typical Sunday, designed merely for relaxing brunches. This was the day of the Philadelphia Pride Parade.

Today, in the wake of the U.S. Supreme Court ruling in favor of same-sex marriage for all 50 states, it may seem tempting to take such demonstrations of pride for granted. But the reality is that many LGBTQ people are still denied their fundamental rights, including the right to marry. According to the International Lesbian and Gay Association (ILGA), over 2.7 billion people live in countries where being gay can lead to prison or death - 7 times as many as live in countries with same-sex marriage. The fight for LGBTQ equality has made drastic improvements but it is far from over.
On that humid Sunday afternoon, at 22-years-old, I finally waved my first rainbow flag - initially in slow, cautious arcs, and then more vigorously, in time with the surrounding spirited cheers. There was something so liberating and clarifying about allowing myself to partake in the celebration. Yet in that moment, right in the middle of the contagious enthusiasm, now proudly waving my flag, I could not help but think of all the people who still lack such a basic privilege.
I thought about how even in the U.S., transgender people who are seemingly murdered at will have somehow become far less conspicuous than a rainbow flag. I thought about the people living abroad who are still demonized, assaulted, and killed for their sexual orientation or gender identity. And I thought about the significance of AsylumConnect.
I co-founded AsylumConnect with the goal of helping LGBTQ asylum seekers in their pursuit of happiness, freedom, and safety. AsylumConnect is a non-profit initiative that provides LGBTQ asylum seekers in the U.S. with lifesaving online informational resources. We are currently in the process of building our signature feature: the first ever centralized catalog of LGBTQ-friendly resources by location for asylum seekers. The AsylumConnect Catalog will help persecuted LGBTQ people locate and obtain much-needed services.
For me, AsylumConnect acts as a sobering reminder of the work that still needs to be done in the LGBTQ rights movement. As LGBTQ rights progress in our own country, it is crucial to not turn our backs on the marginalized members of the LGBTQ community who continue to need our help, including LGBTQ people living in other countries. Rather, it is my hope that we can utilize every inch of progression to continue to further equality both in our own country and abroad. It is important to note that while achieving marriage equality in the U.S. is a momentous step in the right direction for LGBTQ rights, it is not the destination.
I firmly believe that public celebrations of pride in the U.S., such as the Philadelphia Pride Parade, will remain necessary until initiatives like AsylumConnect are no longer needed. Until human beings do not have to flee their homes and leave everything behind in order to live authentically. Until it is no longer illegal to be gay anywhere, transgender people can walk down the street without fear of brutality everywhere, and LGBTQ rights are recognized globally.
Until then, I will continue to wave my rainbow flag: both in celebration of legalizing same-sex marriage in the U.S. and in recognition of all the work that still needs to be done.
Help AsylumConnect assist LGBTQ asylum seekers in their pursuit of happiness, freedom, and safety today. Please take a moment to contribute to the AsylumConnect Catalog by submitting LGBTQ-friendly resources through our Catalog Google Form or Facebook page. If you have personal experience or have researched online an LGBTQ-friendly resource in any city in America, you are welcome and encouraged to contribute. Our Catalog is a collaborative effort, allowing anyone to make a meaningful difference.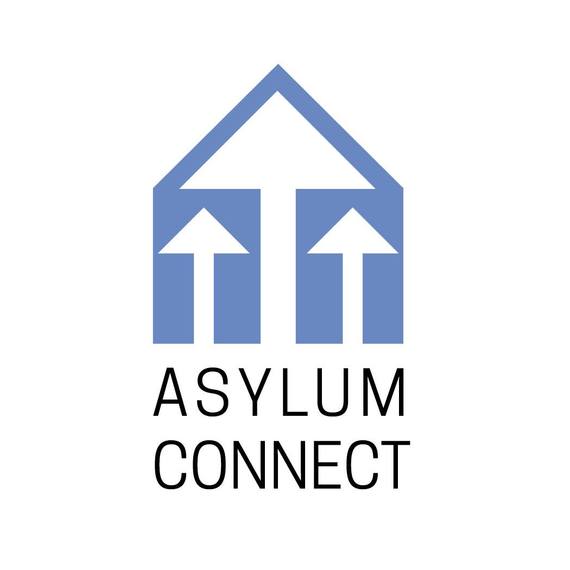 Calling all HuffPost superfans!
Sign up for membership to become a founding member and help shape HuffPost's next chapter