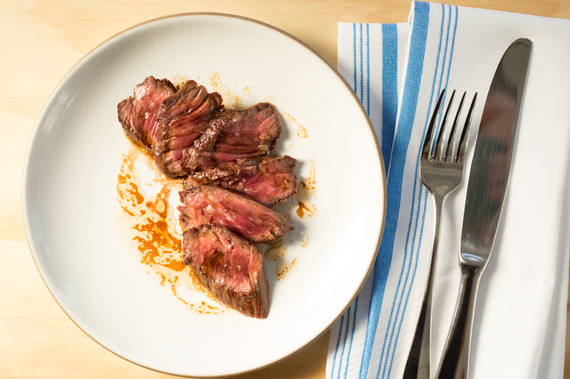 As vegetable-focused dining moves toward the mainstream, restaurants are adopting a more inclusive approach. Concepts that once identified as vegan or vegetarian prefer descriptions like "plant-based," ditching labels associated with a single type of diner. The idea is that there's something for everyone on these vibrant and innovative menus.
Nowhere is the shift more apparent than at AL's Place, Chef Aaron London's San Francisco restaurant that recently earned the top spot on Bon Appetit's 2015 list of the Best New Restaurants in America. At AL's Place, vegetables are the main event and meats are served as sides.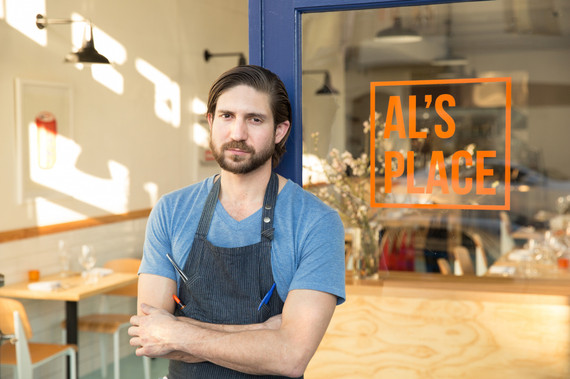 Before opening his own business, Aaron was the chef at Ubuntu, the acclaimed vegetarian restaurant in Napa. That experience shaped his approach at AL's Place, where he describes the food as "vegetable-driven, not vegetarian." At first, Aaron says, some guests and media called the menu "gimmicky," but the response from diners has been positive on the whole.
"It's inclusive, it's approachable, it's accessible," he says. "I feel strongly about the menu format and I do hope that it catches on and helps to change eventually the way people serve food and eat food. I don't think it's a gimmick."
Here's why he decided to let meat take the back stage at AL's Place.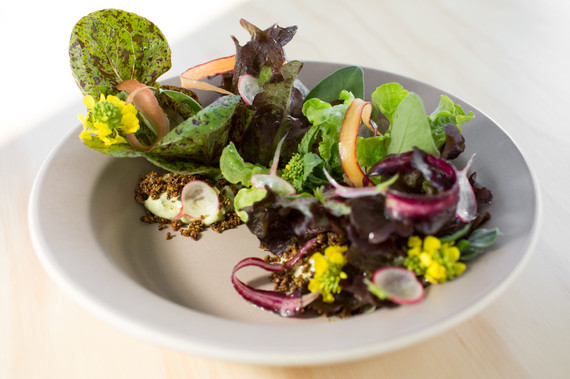 For a chef, cooking with vegetables can be the ultimate creative challenge. Aaron loves meat, but he says that the technique required is simple: searing-hot pan, brown butter, thyme and garlic. Rinse and repeat - that's the best anyone can do.
Take a turnip, carrot or radish, on the other hand, and you have an ingredient that changes day to day, season to season. Those little differences require new preparations and techniques to bring out the best in each ingredient.
"One month to the next, the turnip that I order is going to be a completely different beast and is going to inspire me to create a new preparation to serve it," says Aaron. "That's one reason that I really like cooking vegetables, is that there's endless possibility of what you can do with them."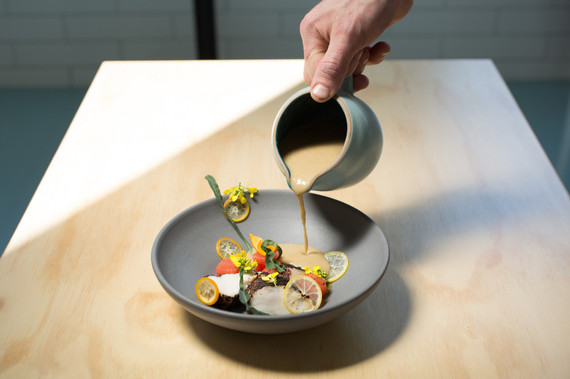 Aaron believes well-prepared vegetables can be just as satisfying as meat, without weighing you down. He notes that after meals at many fine-dining restaurants, he's eaten so much meat that he's actually uncomfortable. ("You schlep your way into a taxicab with your pants unbuttoned and can barely make it home, you know?")
His goal was to create a restaurant where you actually feel better after dinner than you did before you ate. The sides of meat at AL's Place are four-and-a-half to six-ounce portions, which he feels is the perfect amount to get the most possible pleasure out of it. With a six-ounce steak, Aaron says, every bite will be like the first bite.
"You're going to eat your way through those six ounces and they're all going to be amazing. They're really going to pop and meet that craving that you had."
Compare that to restaurants serving a 24-ounce steak, and it begs the question: is every bite really going to be as exciting as the first ones were? Palates, stomachs (and jaws) eventually become fatigued.
Photo Credit: Molly DeCoudreaux Photography