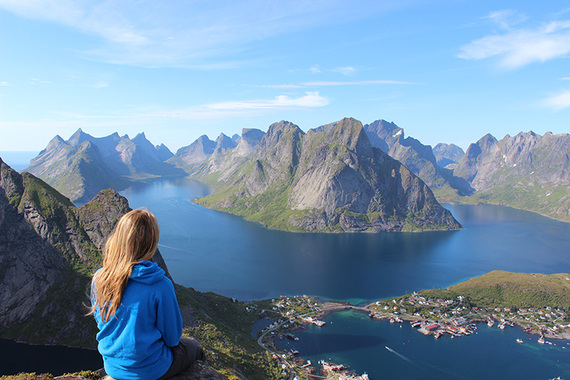 Forget Beyoncé and Jay-Z -- the latest power couple changing the game is... meditation and running?
It turns out that both your marathoner friends preaching that "running is therapy" and your mindfulness-obsessed pals who swear by daily meditative sessions are both right -- at least, when they're done together. While hitting the pavement isn't a replacement for an actual professional therapist, combining running with a meditation practice can actually help decrease symptoms of depression, new research shows.
Mental and physical training -- dubbed MAP training -- could be the next frontier in cross-training, with neuroscientists believing that combining the two can lead to powerful benefits, New York magazine reports.
In a study published in the journal Translational Psychiatry, a team from Rutgers University found that MAP training reduced symptoms in a group of young people with major depressive disorder by 40 percent on average. And the change came about after only eight weeks.
What did they do to get these benefits exactly? The 52 study participants did MAP training sessions twice a week: 30 minutes of focused-attention meditation (broken down into 20 minutes of sitting meditation, followed by 10 minutes of slow-walking meditation where participants focused on their feet as they moved) and 30 minutes of moderate-intensity aerobic exercise.
Opening Photo: Jérémie Crémer/Unsplash