Michelle Obama's speech at the Democratic National Convention on Monday night was one for the books. It was a moving, heartfelt, and beautiful testament to the potential of America. But there were some people on social media who took issue with one powerful statement in particular:
"I wake up every morning in a house that was built by slaves. And I watch my daughters, two beautiful, intelligent black young women, playing with their dogs on the White House lawn..."
How dare Michelle Obama state a fact, right?
Part of the reason that this country has a race "problem" is the fact that it has a race delusion. That delusion allows a vast majority of Americans, many of them white, to avoid discussing race and racism in a real constructive way. These are the type of people who would rather believe that the White House just sprang into perfect existence, rather than acknowledge that the blood and sweat of slaves are mixed into its very foundation.
But there's a beauty in acknowledging our past, in acknowledging the complex imperfections of this nation. When Michelle Obama, the first black first lady ever, stands in front of a crowd of thousands and talks about the watching her children playing on the lawn of a house built by slaves, she isn't saying: I hate America. She isn't pointing out this fact to cast a shade on our idealized vision of America.
Rather than conjure up anger and indignation, that image should conjure up a certain sense of hope and pride. Clearly, we have a long way to go when it comes to racism, but there is no denying the poetic justice of a black family occupying a house that they once would not even have been allowed to step into if they were not servants or slaves.
The first black president didn't solve racism, and the second (whenever that happens) probably won't either. But by reminding us of our collective past, by placing Barack Obama's presidency in a context that's as real as it is uncomfortable, FLOTUS reminded us that this country does have the potential to be truly great, that it has the capacity to move beyond the darkness of its history to something better. She reminded us that if we can move forward from that darkness, we can also move forward from the looming danger of a Trump presidency.
And today, as racial tensions in this country seem to reach a boiling point, this is a reminder that is absolutely vital to our survival.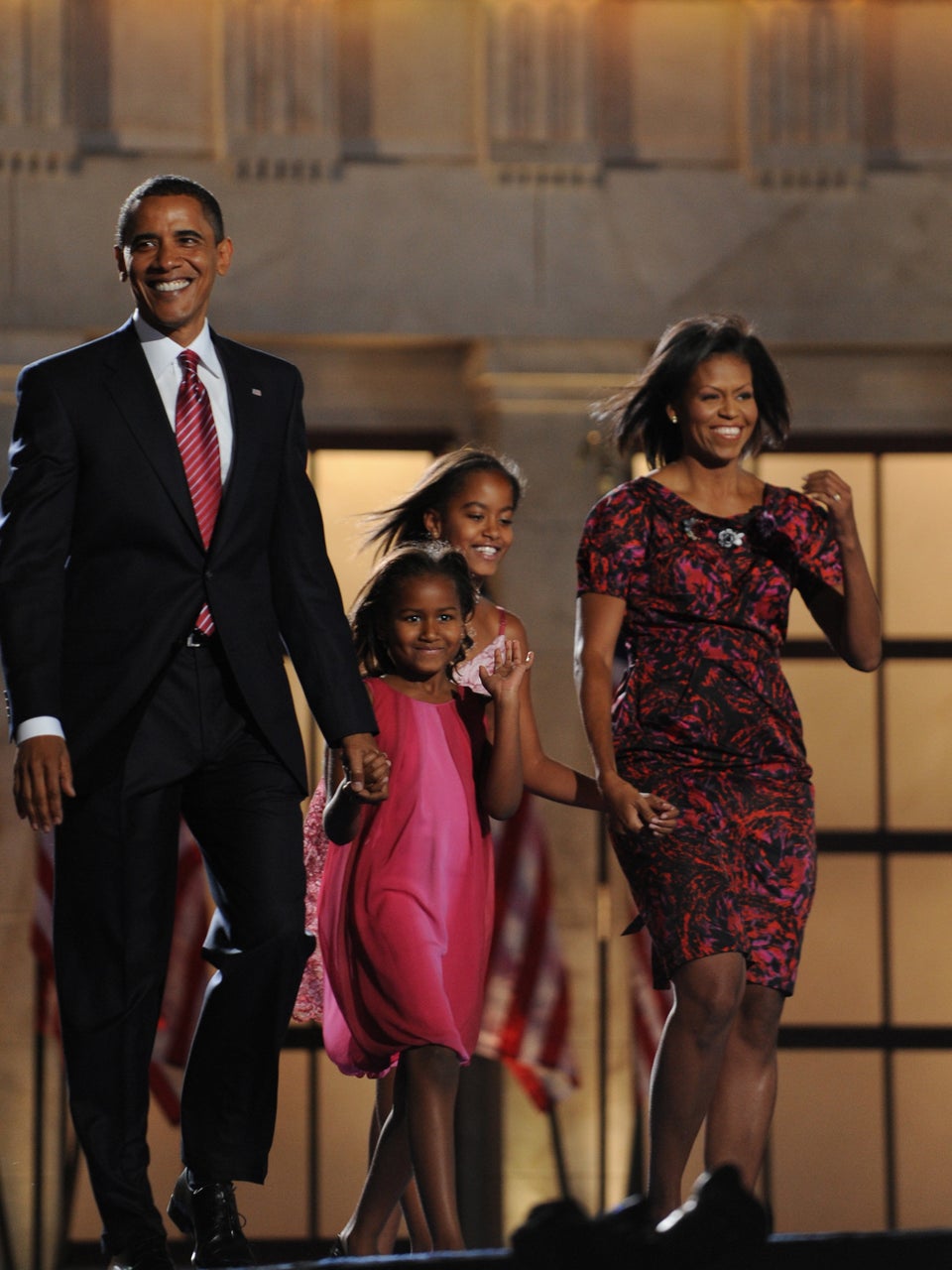 Michelle Obama's 52 Best Outfits
Popular in the Community