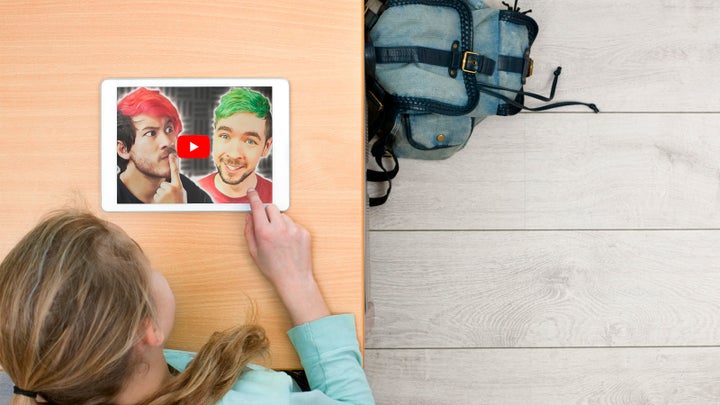 From straight-talking foodie bloggers to bubbly cosmetic vloggers, influencer marketing is booming. It's become a priority for many brands as they realize the power of third party endorsement, particularly when it comes to engaging with millennials and Generation Z.
Some brands even have internal teams dedicated to managing relationships with these vital external spokespeople, and investment doesn't stop there. The introduction of influencer-focused products like Facebook's video creation appdemonstrates the value that brands perceive in the area. It's a significant part of many marketers' strategies because it plays heavily into our inherently social nature and, when done right, connects brands with consumers on a deeper level.
The fact that 62% of 18-24-year-olds would buy a YouTuber-endorsed product is hard to ignore. However, whilst it might seem like a simple task to browse through the myriad of vlog channels and Instagram accounts to identify those that will help boost your brand, getting it right is no mean feat. Managing the relationships is hard, and it's easy for brands to make the mistake of treating influencer relationships as a media buy. But, what the recent scandals surrounding PewDewPie, amongst others, tells us is that each influencer is an individual and needs to be treated as such. Not only is brand safety still an issue when it comes to influencer marketing, but for brands to really make the most of the investment, each relationship should be a mutually beneficial creative partnership, rather than a transaction.
The fact that 62% of 18-24-year-olds would buy a YouTuber-endorsed product is hard to ignore.
When it's done right, micro-influencer marketing offers a more creative and cost-effective way of getting a brand in front of a targeted audience. Great examples include Fiji water's subtle, stylised campaign, and the likes of Glossier and NYX showcasing best in class. It is low-key, but high-impact when celebrity endorsement seems staid and forced. When, like Glossier, a brand relies on "regular women" to spread brand awareness instead of expensive celebrities, the only way to measure success is by the throngs of fans that ardently await every new product announcement and the resulting sales. The fact that only 10% of Glossier's revenue comes from paid or build marketing spend speaks volumes.
However, there are some points to be aware of. Even if the influencer is a good fit for the brand, their followers may not be. As with any marketing campaign, there will always be a slight risk, so do your due diligence. If it's not yielding the results you want, hold your hands up and take a fresh look at your targeting strategy. If you're unsure, there are dedicated platforms that can help ensure that you get it right. At Initials, we work with an influencer partner to help us ensure our clients are getting the most out of their campaigns.
With small communities comes great influence
The crowds that big influencers draw to an event are undeniably impressive, but micro-influencers are real people, and the communities surrounding them are too. The beauty of micro-influencer campaigns is in the level of creativity and collaboration that goes into a successful post. Brands need to embrace this and relinquish a bit of control. No one knows their audiences better than micro-influencers, they talk to and read the comments about them every day. A quality post is powerful creative content and can easily be utilised by the brand on a broader basis. Brands are becoming savvier to this, meaning that tactics such as the inclusion of shoppable links and click-to-buy options in posts, and using creative video to create brand stories to take the viewer on a journey, will only continue to grow.
Embedding micro-influencers in the bigger creative vision
All this is easier said than done. For brands, it is easy to rush an influencer campaign, not giving it as much thought and consideration as other marketing activation. But this is a mistake. Planning in advance is key. You can dramatically increase ROI if you select influencers carefully and allow them the time to create imaginative content that fits seamlessly with the broader marketing strategy.
Varied and thought-provoking posts are the most effective. When looking to integrate the influencer-led part of your marketing strategy, it's vital to link insight, planning and creative ideas with micro-influencers who are treated as partners, not just a face fronting a campaign. For example, inviting and consulting with micro-influencers regarding immersive branded events will generate footfall as well as content to be seeded via social channels.
As with all contemporary marketing activation, the question of ROI is never far away. Thanks to the digital emphasis of influencer marketing, it is becoming easier. Whilst it might be overwhelming for brands to get their heads around, partnering with the right external platform – such as TRIBE – will allow them to easily see when their content has been engaged with and extract the relevant data easily.
With the right management, micro-influencer marketing can help deliver authentic, more intimate engagement with a brand's target audience.
Access to this data is a massive coup for marketers. In our experience, we know that original and creative content, which is a product of a collaboration with the influencer, leads to the most positive cut-through. TRIBE also allows the brand to take ownership of the micro-influencers' creative ideas, harnessing them and then using the content for future marketing campaigns.
With the right management, micro-influencer marketing can help deliver authentic, more intimate engagement with a brand's target audience. For hyper-critical and aware millennial consumers, the organic endorsement of brands cuts through the noise. As micro-influencer marketing grows as a recognised sector – and a valid channel for brands – they must ensure they are prepared for its next evolution. This means forming partnerships now and removing silos to integrate it into the wider marketing strategy, including experiential and events, to test, learn and make room for creative influence.