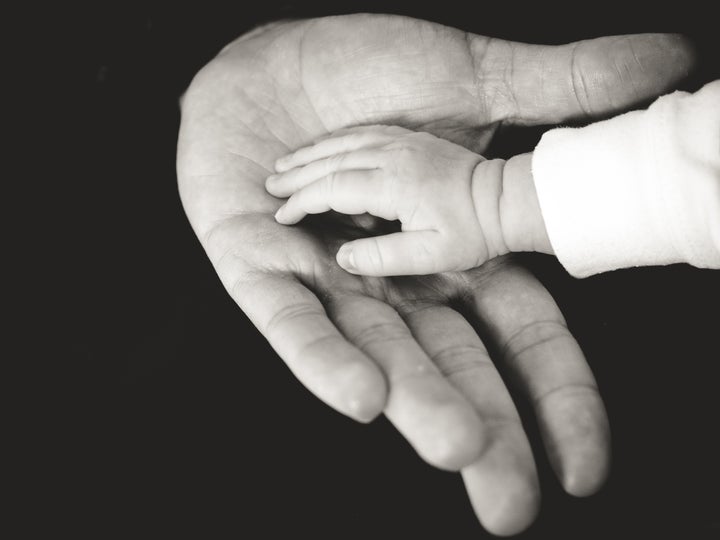 From early womanhood, midwives have been a part of caring for my sexual and reproductive health. As a young woman in Sweden, it was a midwife who I met to receive my first contraceptive pills. Throughout my pregnancy I was cared for by midwives ― one who I met regularly and others I met at the hospital for ultrasounds or check-ups when I was worried that something may be wrong. It was a remarkable midwife who delivered my baby, and because my daughter needed to be delivered quickly, I was supported by an obstetrician who handled the vacuum, another midwife who helped me push and breathe, and nurses and a pediatrician awaiting the arrival of our little girl. (You can read the story of my daughter's birth here.)
On a personal level, midwives matter to me because they have had a huge impact in my life to feel strong and be empowered to make informed choices about my life. They have supported me and safeguarded my physical and mental health.
I wish I had met a midwife more regularly after my daughter was born to support me as a new mother. I wish my government invested even more in midwives and truly understood the need that every woman has to have a midwife throughout the course of her life ― not only in pregnancy. I wish everyone understood why midwives matter so much.
"I love it as a midwife when I help women deliver safely until both mama and baby are discharged home both healthy." ― Malerotholi Theko, Midwife, Lesotho
Evidence shows that midwives save lives.
Midwifery, when provided by educated, trained, regulated and licensed midwives that are integrated into the health system, increases quality of care and leads to a sustained improvement of maternal and newborn health outcomes.
Yet, there are major gaps in maternal and newborn health outcomes across the world. Annually, approximately 287,000 women die from preventable causes related to pregnancy and childbirth. Further, 2.7 million babies die every year in their first month of life and a similar number are stillborn. An estimated 56 percent of these deaths could be prevented through strong partnerships with midwives.
If we ensured women had access to professional midwives everywhere in the world, we could save more than 8,000 lives every single day. I don't think I have ever heard of a better return of investment.
The problem is, we don't have enough midwives today, and far too many midwives lack proper support, compensation and respect to conduct their jobs. To make things worse, many midwives also face discrimination and harassment in the workplace, many times due to skewed gender norms because they are women. Many midwives also face economic barriers to conducting their lifesaving work, with many midwives reporting low salaries that sometimes are not enough to live on.
In today's global context, we are seeing too many strikes against women's and babies' lives, through the lack of political commitment towards maternal and newborn health, leading to inadequate resourcing of midwifery services.
With the Sustainable Development Goals that have been set to be met by 2030 - the member states of the United Nations have agreed to reduce the global maternal mortality ratio to less than 70 per 100,000 live births and end preventable deaths of newborns. They have also agreed to end all forms of discrimination against all women and girls everywhere.
Now, these are bold statements that require action. To achieve those goals we need more midwives. We also need to ensure that all women are respected and free. We need to listen to their voices and acknowledge their leadership.
"Midwives matter to me, because every mother counts!" ― Maria Sidéras, Midwife, Sweden
Now that I have passed the first trimester of my second pregnancy, I am so happy to have a midwife to guide me on this new journey. I am troubled because this is still something unique and a privilege for me as a Swedish citizen.
There should be no question about it ― having access to a midwife should be the norm. And we should all care to make it so.
May 5th is the International Day of the Midwife, with this year's theme being Midwives, Mothers and Families: Partners for Life. Learn more through the International Confederation of Midwives and their partners and support them in their work to strengthen the midwifery workforce and improve the health and rights of women and children worldwide.
Related
Popular in the Community