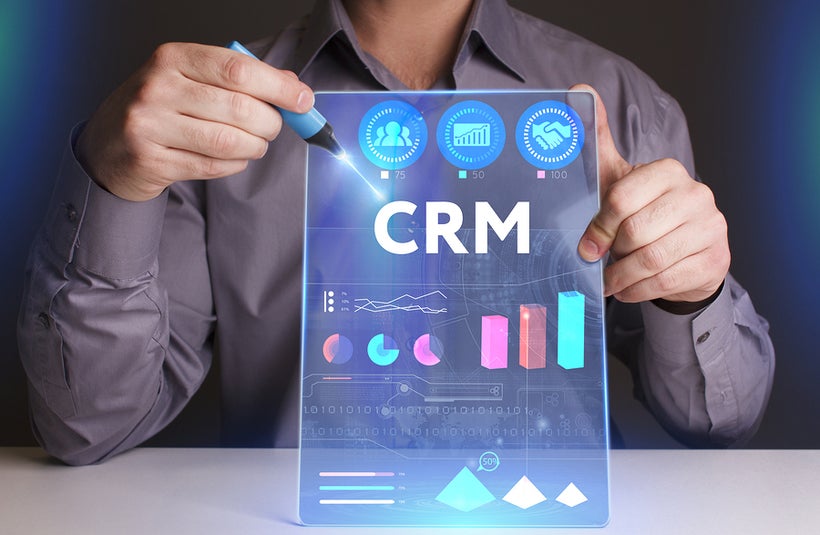 As one of the most popular shopping cart services, Shopify has become a mainstay for online retailers who want a user-friendly dashboard with addable premium and complimentary store themes and lots of optional plug-ins (some premium, some free). These features and the reliability of this shopping cart have made it the go-to solution for e-retailers, resulting in usership of more than 200,000 businesses around the world, according to Shopify.
A recent Tech Crunch report drives home this notion, stating that Shopify is "One of the "largest players in the create-your-own-online store space."
To provide even more clarity, take a look at this chart of Shopify's most recent statistics (below ), which will give you an even better example of why and how this e-commerce shopping cart has become one of the most popular websites online, ranking consistently in the top 10,000 of all sites in the world.
One reason why Shopify is always ahead of the game is because they are constantly making improvements to their service. For example, the last major update they rolled out (v2.0 update), resulted in applying feedback they had garnered from more than 50,000 merchants. What transpired was more than 60 new features being added to both the backend interface and dashboard with an overhaul price tag in the millions.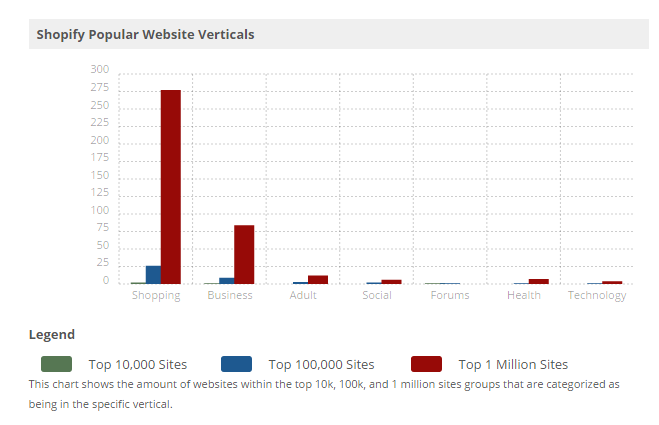 Tantamount to this is Shopify's strong growth. For the year 2011-2012, the service increased from serving 18,000 stores to a staggering 41,000. Just a year later, in 2013, they nearly doubled that to 80,000. Today, Shopify powers well over 200,000 stores and has effectively edged its way into the top-three shopping cart services providers. As the numbers breakdown, Magento powers 33.8% of online stores, PrestaShop powers 13.4% and Shopify powers 8.3%.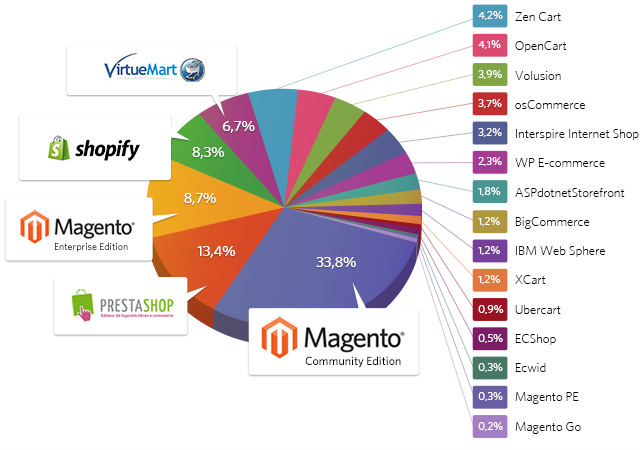 Cross-Channel Conundrum
Shopify, like any other standalone shopping cart, is a single channel selling solution. While there are some apps in the app store that can help users cross-list products on other sales channels, like Amazon and eBay, there isn't a cross-channel CRM that helps users get to know their customers better. While there are CRMs that exist for Shopify, they are Shopify focused, and don't really do much for consolidating data across multiple sales channels.
To put the need of a cross-channel solution into better perspective, of the 77% of Amazon sellers that are multichannel merchants, 35% of them are using Shopify to power their storefront. Unless these sellers have a way to consolidate customer data across all their channels, they won't be making the best use of a CRM; and they may not be aware of unique marketing and inventory moves that they could make to benefit their bottom line and ROI.
Benefiting from Cross-Channel Data
The primary benefit that online retailers gain from optimizing their omni-channel data is that they can put a face and name to customers who otherwise would just be another order or invoice number. The goal of CRM is to improve customer relationships. But in e-commerce, CRM is no longer the lead-driven rolodex it once was that served sales teams and call centers. Instead, it's a new way to gain insight into each customer, with the ability to leverage data and use it to improve loyalty and long-term retention.
Newer Shopify CRM solutions are helping to bridge this data gap, however, and synch with a variety of popular sales channels, including Amazon, eBay and others, to pull data in from each order that's placed, creating customer profiles and a detailed dashboard. With access to such customer profiles, online retailers can make the most of their omni-channel presence, by using insight on trendsetting products, returns, shopping habits, customer behavior and direct outreach to maximize their marketing efforts.
Certainly, there are many additional benefits to these newer e-commerce CRM systems offer to e-tailers, as I have already covered in a related HuffPo article: Here Are 8 Ways CRM Benefits Your Ecommerce Business. Key features to expect from such systems include: Analytical tools and reporting, charts, notes, task lists, order timeline, calendar, and a variety of third-party and proprietary integrations that add more functionality.
Making the Customer's Journey Memorable
At the end of the day, online retailers are providing a service for their customers. Doing so successfully requires a succinct and multifarious approach. Instead of guessing on what that journey is, or where it may or may not take the customer, software can instead provide instant intuition.
Citing Inc. Magazine, "Leading companies are investing in the customer experience, which currently allows them to grow 14% faster than the laggards, according to Forrester. With this huge push to perfect the online buying experience will come a constant one-upmanship. Meaning, businesses are going to have to constantly innovate new ways to make their user experience as good or better than their competition if they want to stay in the game."
You can bet your bottom dollar that the leading cross-channel retailers are upending their competitors by using today's cutting-edge software to gain the competitive advantage. The question you may want to ask yourself is: Why aren't you using a similar strategy to win?
About the Author
Michael Lazar is the Executive Director of Marketing at ReadyCloud, a cloud-based ecommerce CRM software solution that offers a cross-channel Shopify CRM. As an established digital marketer, Lazar's posts are syndicated nationally in a wide variety of mediums. Connect with him on LinkedIn.
REAL LIFE. REAL NEWS. REAL VOICES.
Help us tell more of the stories that matter from voices that too often remain unheard.
This post was published on the now-closed HuffPost Contributor platform. Contributors control their own work and posted freely to our site. If you need to flag this entry as abusive,
send us an email
.