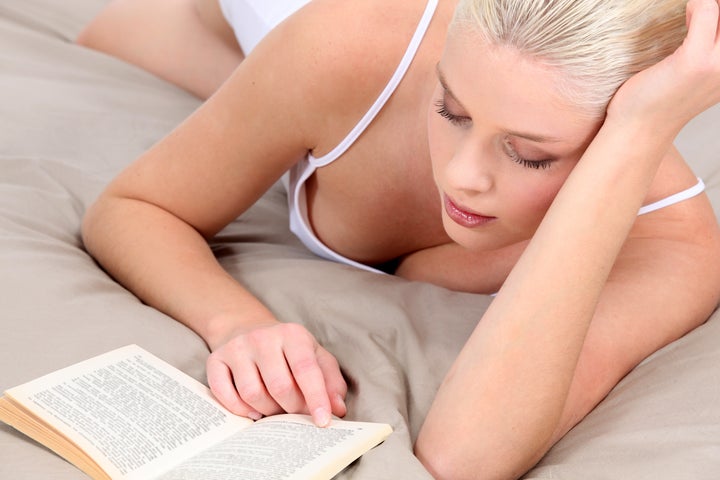 A number of years ago at the height of the shirtless hero craze on romance book covers, one of my novels featured an artist's rendering of an impish little girl dragging angel wings. A television news anchor in Washington, DC, held it up on camera and asked, "Where's Fabio?"
I laughed and told him, "Fabio doesn't live in my books."
While it's pretty clear with well over 100 novels to my credit that I'm a huge fan of romance, my infatuation with the genre goes beyond Fabio and other sexy cover models with their six-pack abs and larger-than-life persona. As a reader and as a writer, I want the kind of hero who might well live down the block and walk into my life at any second, the guy with a sense of humor, with strong values and a degree of dependability that will make him a wonderful lifelong partner.
I often hear from readers that what they love the most are the "real" people who live in the pages of my stories. They identify with the women who face problems that they themselves have faced. They're inspired when the characters not only survive, but thrive. In fact, for some the characters become so real, they tell me they worry about them between books. And just recently I heard from a man who said the stories had helped him to rekindle the romance in his marriage after 22 years and 8 children! The simple fact that he was looking for ways to rekindle the romance made him a hero to my way of thinking.
As far back as I can recall both proponents and critics of romance novels have labeled many of them as fantasies for women. Critics suggest that creates unrealistic expectations. Proponents cheer for the fantasies that keep female blood pumping and spawn a few steamy dreams.

I tend to look at romance -- in books and in real life -- a bit differently. While the arrival of a knight-in-shining-armor in the middle of a crisis might be a welcome sight and being carried off to a carefree life of wealth and pleasure might even be a secret dream, most of us are going to find romance in other ways. It's going to be in that sweet, unexpected comment that makes us smile or the little gesture that demonstrates just how much we're appreciated. Our hero is going to be the guy who notices that something needs fixing and just does it or who plans a special date that might mean nothing to another woman, but means the world to us. It may even be the man who stands by, ready to help in a crisis, but wise enough to know how much we need to discover we can depend on ourselves.
I think our view of romance -- what we want and what we need -- changes over time. Age and experience kick in. While the very young want the heart-stopping excitement and passion, in time we come to appreciate a good laugh, respect, and common interests.
The one thing that never fades is the longing to see "that" look in someone's eyes, the twinkle that makes us feel desirable and alive. I think that's one reason so many of my books are multi-generational, with people of all ages discovering that a new romance may be just around the corner. I believe in those possibilities that remind us life can be worth living till the very last breath we take.
In my Sweet Magnolias series, for instance, there are several "senior" Magnolias, who openly talk about their views on finding love at their stage of life. One is actively dating a younger man to the horror of her suddenly traditional middle-age daughter. A few very lively debates ensue that I imagine many of us can relate to -- from one point of view or the other!
In this latest Ocean Breeze trilogy, which kicks off March 26 with Sand Castle Bay, not only do the three Castle sisters find love, but so does their grandmother, Cora Jane. The issues she faces as a widow who was happily married for many years are very different from those who were unhappily wed. And for me there was something especially endearing about the patient man who stayed in the background, never even hinting at his feelings out of respect for her husband and her marriage. Now, though, he's courting her with all the understanding he's gained through years of friendship.
Bottom line, whether we're in our twenties or our seventies, we all need a strong bond to another human being. In fact, for older women, who've been widowed or divorced or never married at all and who may have given up on love, unexpectedly finding romance may be the sweetest joy of all.
And when we're feeling low, reading about romance in the pages of a good book, can be just the reminder we all need to get out there and keep trying. Love could very well be right around the corner, just down the block or even in the house next door! As Jane Seymour says in the commercial for her jewelry designs, the key is to keep our hearts open.
Popular in the Community