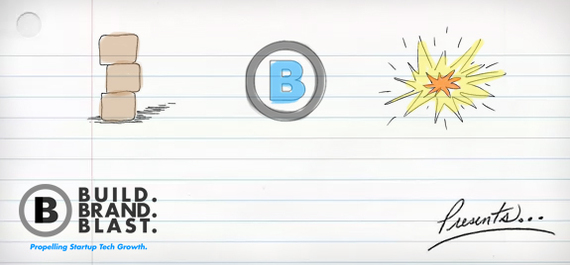 Most new entrepreneurs use pitches to try and attract investors, but most pitches end up failing to attract any new attention.
Startups need capital to get off the ground, and unless you're already wealthy from a past venture, you're going to rely on pitching investors to get the rest of the money you need. It's a brilliant setup--give investors the run-down of what your business is and why it has potential, and they'll give you the money you need to get started.
Only, it's not that simple. Most pitches end up falling flat, attracting nothing--buy why?
This should go without saying, but you have to remember that you're asking people for a significant sum of their own money. They're not going to give it away unless you can prove a potential return--an increase in value for the prospective investor. Be sure you have a detailed model that demonstrates why your investment is a valuable one.
Most angel investors and wealthy individuals are so used to hearing pitches that they all become a sea of white noise. Even good ideas can get lost in this sea if they don't have the ability to stand out. Work on your unique value proposition to stand out better--and don't forget the "unique" part.
Most Research Isn't In-Depth
Your idea might sound awesome in theory, but what research do you have to back it up? Investors are prudent; they aren't going to rely on your word, and they aren't going to take concepts at face value. You need numbers, facts, and quantifiable data to demonstrate the practical grounding of your business.
There Isn't Much in Place
It's challenging, but you need at least some things in place to convince investors you know what you're doing. It's good to have leadership with experience and expertise in your niche, and even better if you have a few prospective clients signed on.
These are just a few reasons why most pitches fail to convince investors. But remember, this doesn't mean your pitch has a high likelihood of failing--it just means most prospective entrepreneurs don't put enough time or effort into their pitches.
Bio:
Jose Vasquez is a serial entrepreneur and tech enthusiast dedicated to helping startup technology companies get the direction and momentum they need to succeed. As the founder of Build. Brand. Blast., Jose has established a collective resource for tech entrepreneurs to consult when brainstorming, creating, launching, or expanding a new business. Jose is also the founder and CEO of Quez Media Marketing, a marketing firm that combines technology and creativity to help new and growing companies get the results they need.
REAL LIFE. REAL NEWS. REAL VOICES.
Help us tell more of the stories that matter from voices that too often remain unheard.