They say that when you have kids you get to relive the magic of the holidays all over again, see Christmas through their eyes.
I suppose that's true -- to an extent.
Of course, I love seeing my 5- and 8-year-old boys on Santa's lap; it makes me think of my brother Mike and me at the mall the day after Thanksgiving, visiting my grandparents in upstate New York.
I love baking cookies with them, looking at Christmas lights, watching them leave a note for Santa and a carrot for Rudolph just like we did when we were kids. The whole thing makes me happy, teary and nostalgic.
It makes me happy, teary and nostalgic for my Christmas. For tinsel.
For Santas with bad fake beards.
For the "Yule Log" on TV.
It makes me long for my big, brassy, loud '70s Christmas.
Giant, unruly tree that takes over the living room.
There were no fancy tree lots in the '70s; we got this tree in the parking lot at the A&P supermarket: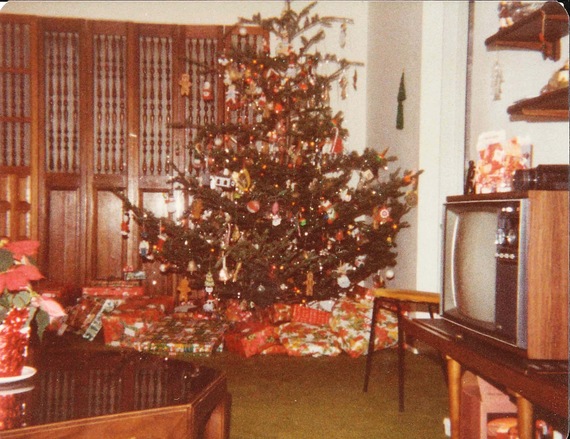 What kind was it? A Douglas Fir? A Noble? Who knows? Nobody cared, it was a Christmas tree. There was no rhyme or reason to the ornaments or decorations. THIS TREE WAS AWESOME.
Rankin/Bass Christmas specials.
Yes, I watch these gems with my boys today, but it's just not as exciting on DVD or On Demand. Back in the day, we had to look ahead in our TV Guide to see when "THE SHOWS" were going to be on and if we had plans we cancelled them, because there was no way in hell we were missing Rudolph, Frosty or Nestor the Long-Eared Christmas Donkey. We were especially not missing Heat Miser and Snow Miser belt out their signature songs, explaining just who exactly they were, in our favorite, The Year Without a Santa Claus.
Homemade goodies in the classroom.
My mom, along with everybody else's mom, brought their delicious cookies, cupcakes and candy into my classroom throughout the month of December. There were few allergies, no children who were vegan and nobody knew what the hell gluten was, we all happily ate it. Today kids celebrate in school with stickers (that I will wash into the fabric of their shirts) and holiday themed pencils (that will float in the bottom of their backpacks until June).
Toy stores.
Remember the local toy store? Ours was up next to the deli and the pharmacy... sigh. At Christmas they had an animatronic elf and reindeer that nodded their heads in a constant "yes" motion. There was no Amazon, no free shipping and no Black Friday madness that I recall. The closest we got to browsing for gifts on the Internet was flipping through the Sears Wish Book.
Two words: FOOTIE PAJAMAS.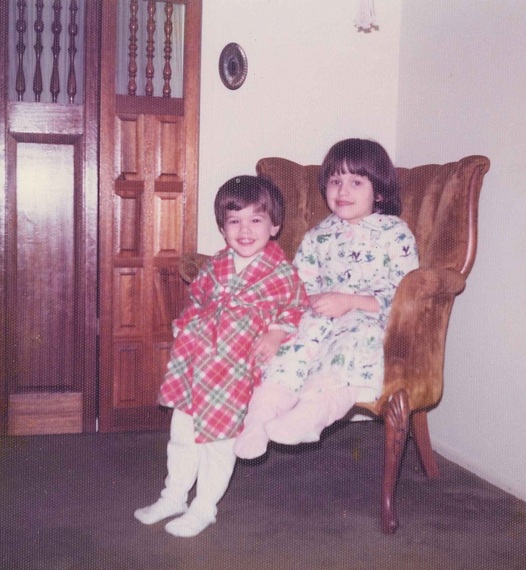 Epic '70s presents.
Some standouts that led to detailed paragraphs of love in my diary were my giant Barbie head -- I could put makeup on it and do the hair; my cover girl Darci doll; Little Twin Stars smelly eraser set and anything with Hello Kitty on it. Speak & Spell and Merlin were the hot electronic toys of the era. I remember Mike loving his Hulk in the Rage Cage, Clyde's Car Crusher and Stretch Armstrong, and he flipped when Santa finally got him his Green Machine.
I hope my boys feel the same way as I do when they grow up and have families of their own, that in their minds "their Christmas" was the best, because I want so badly to give them what I had.
Not the gigantic tree, the tinsel or the smelly erasers -- I want to give them the memories that will leave them teary-eyed, nostalgic and smiling.
Oh, and the footie pajamas. I do still kind of want to give them the footie pajamas.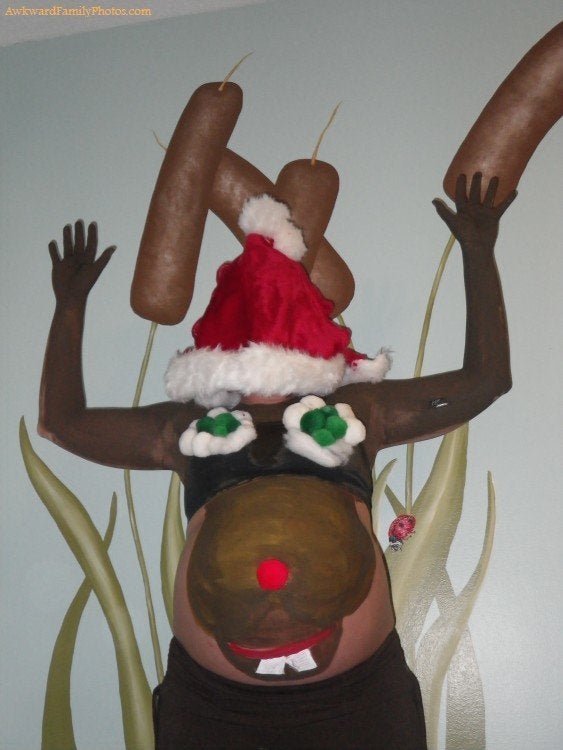 Awkward Family Photos Holiday Edition
Related