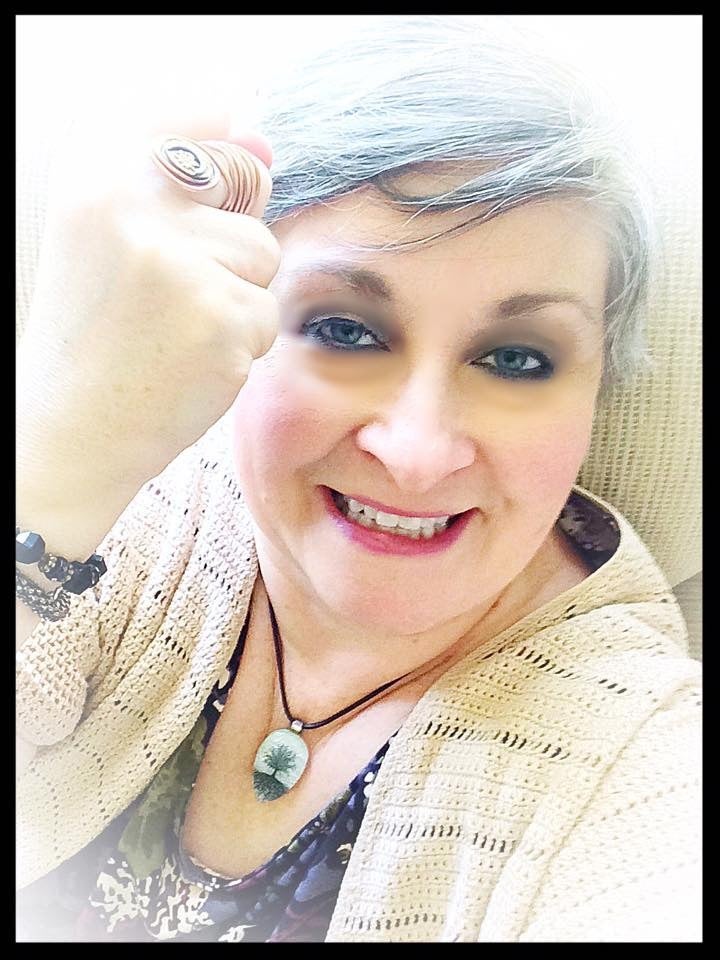 I will not pretend hearing the dreaded word "malignant" in the professional dissertation given by my surgeon in regard to the lump found in my breast did not send jolting shock waves through my brain.  Any additional words that left his lips after that one were lost in the the wave of gray, cloudy doom that encircled me. I didn't remember much after he diagnosed me with invasive ductal carcinoma.
I, just like so many others, have experienced cancer's icy fingers grasping dear friends and  precious loved ones throughout my life. I have exuded empathy and support and even stood bedside when my beloved father lost his heroic battle with lung cancer. When I became the chosen one and cancer invaded my soul, something different emerged. I was transported to a very lonely island. And the silence on that island soon became deafening as my mind started to process what cancer would bring into the safety of my own little world. 
For me, in the first moment, I went through the "why me" phase. I don't doubt that stage is most likely always traveled with such circumstances. That state of mind lasted very briefly, as I could not waste any of my precious energy on the negative. That energy needed to be conserved for future moments in time.
I soon started to contemplate my loved ones.  I knew Cancer would have an affect on all of those around me, which was an added burden that I carried in addition to the fear and trepidation of how my personal journey would play out.  My first reaction was to keep cancer as just a whisper. The fewer people that knew, the more control I would hold and I could deflect less concern from those around me. 
As I dove head first into books and the Internet and educated myself, information began to fill every inch of my brain. It was then that I felt sharing my journey to the world would allow me to possibly touch others whilst attending my own personal therapy session. I have always been a strong woman. I have had my fair share of trials in my life and looking back on those difficult chapters brings me an understanding of my own personal resilience. So, as I let my cancer diagnosis slip out into the universe, I started to find a warmth trickling back into my life.
I began to meet medical personnel that embraced me with their knowledge, professionalism and,  even more welcoming, their humanity towards a stranger they had never met. I felt they understood me and loved me, even though I was probably just one of hundreds or even thousand of patients they would touch in their careers.  At those moments I was their only focus.
Words began to drift into my world like "prayers" and "thinking of you" and "believe" and "strength ". And attached to all those positive wishes was the word "love". "Love, Love, Love, Love, Love."  I can't remember ever feeling such an outpouring of love. It became overwhelming in a miraculous kind of way.  I couldn't help but smile as my heart filled with warmth. The more those around me reached out, the bigger the smile.
My reality is I had a lumpectomy just 10 days ago. 100% of my tumor was removed. The margin of tissue around the tumor was non-cancerous and the extracted lymph node was negative for cancer. Post op when healing is complete, I will be placed on hormone therapy and receive a bout of radiation. These procedures will be new experiences. What affects they will have on me, personally, are unknown,  but I remain positive. What I am certainly very sure of is how the universe and her humans affected me. How my fiancé and siblings and friends near and far embraced me. I could feel their energy and love. It was remarkable. That is why cancer was the best chapter of my life.
REAL LIFE. REAL NEWS. REAL VOICES.
Help us tell more of the stories that matter from voices that too often remain unheard.
This post was published on the now-closed HuffPost Contributor platform. Contributors control their own work and posted freely to our site. If you need to flag this entry as abusive,
send us an email
.