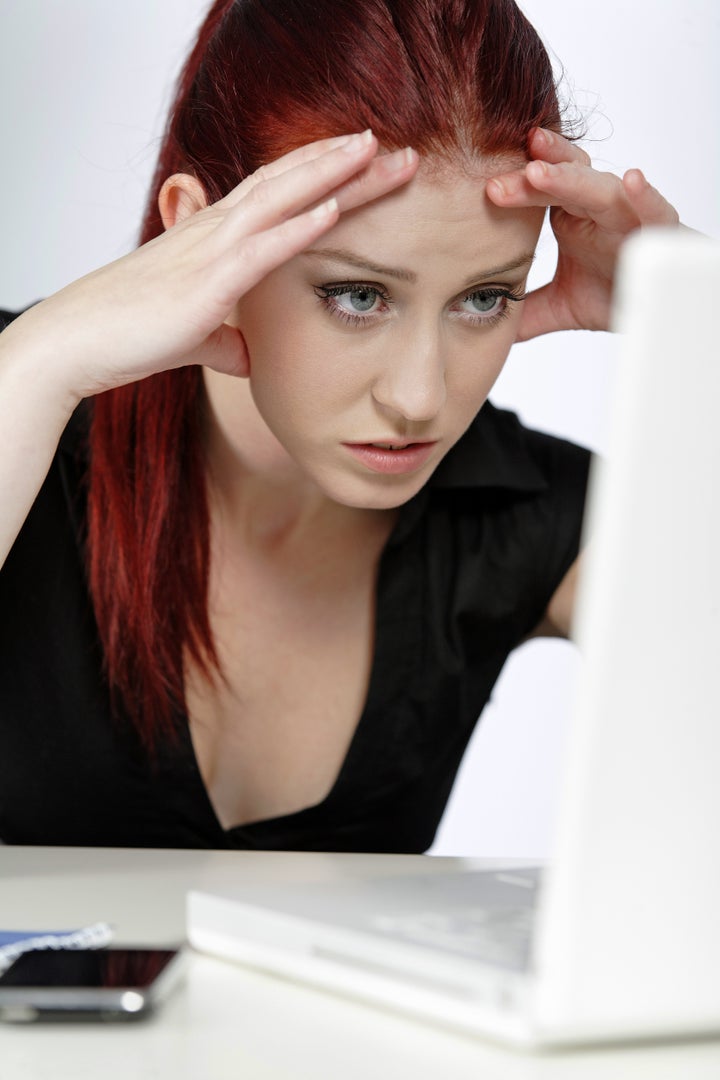 My husband and I are the worst. We were married on October 6, and we still haven't mailed thank-you notes.
For every other wedding-related event, I had notes out by the following week. I have a creepy craft gene, so I stayed up late painting gold leaf on water color paper, then individually hand-stamping "Thank You" on each one.
But for the main event, our gratitude is tardy. We went on our honeymoon right after the wedding, and then suddenly it was late October/early November and we had a ton of work and social events on the evenings and weekends. And then, impossibly, we found ourselves in the Thanksgiving-Christmas corridor, and any free time we had was spent cleaning our house (which is under attack by a massive renovation), or being sick, or resting.
None of these are good enough reasons to be so late with our thanks. For a while, we would look at our shiny stack of gorgeous cards from Minted and reassure ourselves that we had a whole year to send them out, so a few extra weeks wouldn't make a difference. Turns out everyone else has a whole year to send us a gift, and we have six to 12 weeks to answer back with a card. (Mother-in-law says six weeks, Emily Post says 12, I'm smart enough not to argue with either.)
The worst part in all of this is that by procrastinating our thank yous, we appear ungrateful. So many people helped us in so many different ways leading up to the wedding and there were times I couldn't write it all down. I'm scared I will forget to include the actions when I thank people for the tangible gifts they've given. And I'm scared that in the time I've taken trying to remember each favor or errand run or cocktail quietly thrust into my hand mid-reception that our friends and family have narrowed their eyes at us.
And we totally deserve it.
The only silver lining in this is that by now, we've used all of our gifts. Our thank yous won't just be, "Thanks for the Le Crueset pot," but instead, "I have probably kept Jim Perdue's grandkids in boarding school based on the amount of chicken I've braised for Raven's games in my amazing Le Crueset." I can tell the givers of our gorgeous Kate Spade sand piper plates that we keep them separate from our normal dishes and only use them when we've cooked something truly delicious. I can recount the numerous dance parties that have broken out in our kitchen in my thank-you card to our friend who gave us a Jambox. Or I can tell the check-givers that thanks to their generous gifts, we were able to buy the new kitchen cabinets we really wanted, and not the shiny particle board nightmares we had budgeted for.
I'm not advocating that you take as long as we have to send out your thank-you notes. I'm just suggesting that if you find yourselves an uncomfortable distance from your wedding with nary a note in the mail, use the opportunity to share how you used your gift. Make the elapsed time work in your favor, but be ready to accept admonishment for your tardiness. No one likes a smug bride with bad time-management skills.
And for the record, to everyone who came to our wedding, THANK YOU WE LOVE YOU OUR CARDS ARE COMING WE PROMISE.