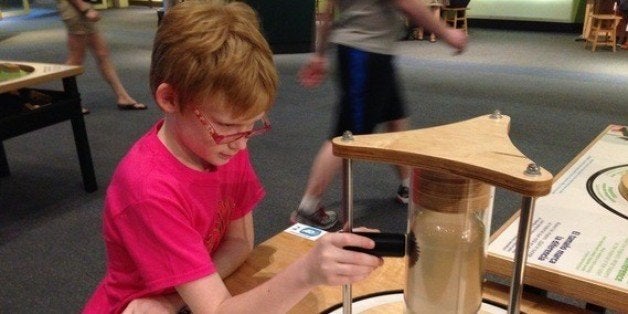 Scary Mommy posted this humorous list by Melissa Fenton of all the things we did as kids in the '70s and it was epic, and funny, and cool. It's been making the rounds, so I had seen the title at least 15 times before I actually clicked the link and read it. I loved it, and I'd love to think that this year, when summer comes, I'm just going to just say "kids, go play outside until the sun goes down."
But the truth is, I'm still going to make a lesson plan -- yes, a lesson plan -- for every week of my summer. Now, hold on, before you comment below on how I'm coddling my kids, or enabling them, or overdoing everything for them. Yes, a little bit, I am. But I am also making them work for it, and entertain me, and be creative in the process. As a writer, a stay-at-home mom and a former early educator, these are all important and even necessary for me to survive the summer months.
I am a creature of habit. I thrive on a schedule, and need to know when I need to take the one car I share with my husband and when I can let him take it so he can be home early. I am all for days where the kids go outside and just play, but since the police have found five different people overdosed on drugs in this town in the past week, I don't want them wandering too far from home.
So, I make a lesson plan and yes, I schedule activities. I use the Highland Foundation for free Boston activities, I go to the beach, the lake and my mother's house and think of such outings as prizes. Then, the "kids entertaining me" part comes in. I send them off to write stories -- "take your favorite villain/hero, and tell from their point of view why they aren't what you think." I make them perform plays -- with props included and no help from me -- for my husband and me. I make them do "Around the World" obstacle courses ("yes, that elliptical is really a ski slope in Sweden, and you have to ski for two minutes, run all the way around New York, come inside to Paris and cook a crepe. Starting right now.")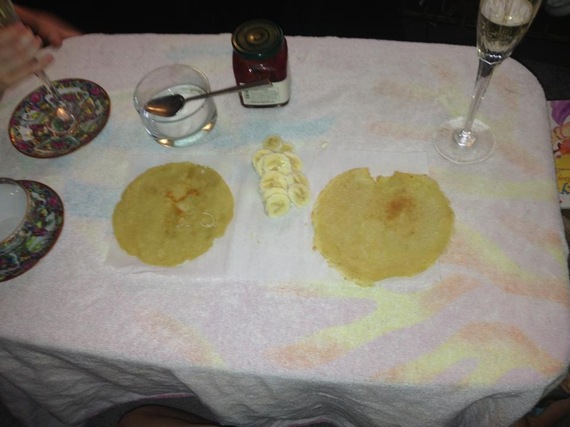 These activities require little to no participation from me (except the cooking, of course), keep them busy for hours and engage their imaginations. They usually put on a show, and if they impress me (which they always seem to do), they get their reward and we go to the beach, or let their cousins sleep over, or do something else cheap/free but fun. (As a side note, a Museum membership is great for this reason. It usually pays for itself within two visits, and you can go anytime you want! Our current love is the Museum of Science Boston, though we also have gotten a Franklin Park Zoo membership in the past.)
This year we're also planning a week, at my older daughter's suggestion, called the "Good People" week. We really should have done it last year, but, well, I had a new baby and no sleep. We're going to volunteer, help out around the community and learn about giving back. The rewards that week are pride, self-esteem and feeling good about helping other people, animals and the environment. I found two great sites, www.bostoncares.org and www.volunteermatch.org, that are excellent at pairing you with the right volunteer opportunity.
I'm maybe just defending myself, because when I read the Scary Mommy post I thought about my childhood and how much fun it was and started to wonder if I was doing the wrong thing, with what I jokingly refer to as "Camp Roffey." But then I thought about how much fun I had watching my kids put on their own version of Alice in Wonderland, and how they carried around and practiced MacBeth after we went to Shakespeare on the Common. And I'm OK with what I do, because I know that for me, a non-scheduled day is absolute torture. It inevitably ends in an argument over who has control of the TV, or tears because one is "following" the other around the neighborhood. This way, I get to see them be creative, I get to have a little time without them under my feet (which any person spending the summer with kids needs to keep sane) and we all get to reap the benefits by taking a break and going to the beach. I think there's a big value in allowing your kids the freedom to do their own thing. But I think there's equal value in expanding their horizons, especially when it's cheap and includes either salty water or air conditioning. My kids will have their share of playing outside and watchingTV this summer, too, especially after reading that post. But they'll also have those days where they have to graduate spy training or build a doghouse out of recycled wipes containers so we can all spend the day at the beach.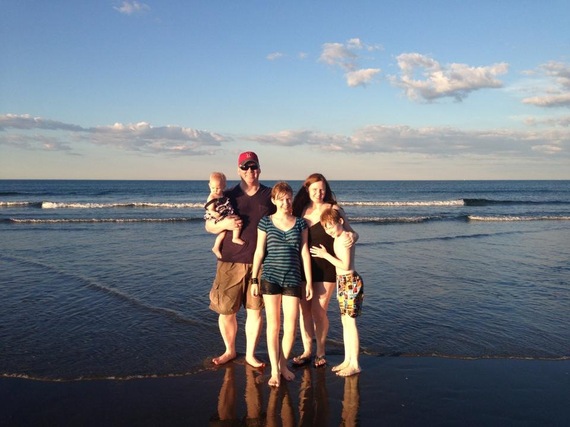 For more of my ramblings, click here.