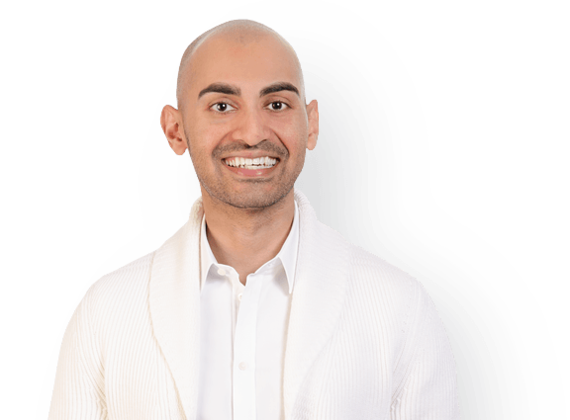 Today I received the single most brilliant marketing email ever. It's from Neil Patel, and the subject line is:
SHERRY I need a favor...can you help? (plus some good news)
In the email, he's offering a free video full of valuable knowledge called:
1,000,000 Visitors a Month and Counting: How to Create a Blog That Doesn't Suck!
In exchange, he asked me to blog about what I've learned from neilpatel.com.
Or not, because he'll send me the video either way. I don't even know where to start, because the answer is everything.
Let me qualify that by saying he's not my only hero, far from it. I check a dozen writing, marketing, and SEO blogs every day. If you're a content producer and you're not doing that, you're missing out on a great deal of marketable knowledge.
Who is he? Why should you care?
Neil's life story is pretty interesting. He started blogging at 16, and made a fortune before he graduated from school. Not just from blogging, though. He's built some of the most effective marketing tools on the web to analyze data and visitor behavior. That's how I got hooked, trying to understand analytics.
See, my job as a content producer is not to just put words on paper. My job is to attract readers with informative, compelling content. I need to understand customer profiles, social media, persuasive writing, pain points, and SEO. Really good writers do all that with personality and style. The first thing I learned from Neil is style. He conveys complicated concepts about epically boring stuff in language anyone can understand, and does it with a great deal of personality.
So my first lesson was: Loosen up. Don't be so eager to show off the depth of your vocabulary. Write in a conversational tone. At the same time, don't dumb it down.
The second thing I learned from Neil was about presence. That guy is everywhere. He writes on a lot of high authority blogs. When I search for information about almost any industry topic - SEO, analytics, blogging, marketing - something he's written comes up. The sheer volume is staggering, and his knowledge, authority, and expertise are unquestionable. I can't even pretend I can write that many words, but I can make what I write comprehensive and interesting.
The third thing I learned from him is not a thing so much as a whole collection of things. Marketing, SEO, heat maps...and it never stops. Want to know what I learned today? How to engage influencers in a very meaningful way. The email I received GRABBED my attention.
Pause for a second and imagine something...

Imagine how incredible it would feel to have a blog that got over 1 million visitors a month. All without spending a dime on ads. What would that do for your life?
A lot. That's the answer. It would change my life.
One way that I engage influencers is by doing exactly what Neil did here. I co-promote, by building friendships and mentioning their valuable content in my own posts. They, in turn, help me promote my work. Win-win all around, as long as you make friends who produce amazing content.
Because it's about producing great content, I referenced people and blogs who have helped me improve mine, and the list reads like How to Blog 101. If you want to make money writing, these people, blogs, and tools can teach you everything about everything:
I have other people and blogs I look up to for wisdom, discussion, and to constantly refresh my knowledge. But if you're interested in an online writing career, you cannot go wrong by starting with these...and with Neil Patel everywhere you can find him.
REAL LIFE. REAL NEWS. REAL VOICES.
Help us tell more of the stories that matter from voices that too often remain unheard.