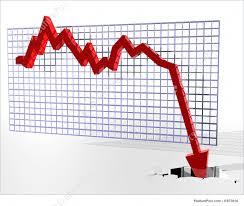 So many charities do yeomen work for their constituents' day after day, overcoming significant obstacles to achieve a favorable outcome. These folks are committed to their cause, dedicated and engaged with their whole heart and soul attempting to improve the lives of others. However, the question follows: Why are many of them unable to reach the point of sustaining their mission?
As scrappy as some of the organizations are they get locked into a mom + pop existence and can only function when donations arrive. In the business world, many would be candidates for a bankruptcy filing at any given time. The primary reason they suffer this way is that the founders have not understood that their charity must run like a business to be successful.
Every time someone decides that they should address a cause, a disease or a community injustice they become focused on having an impact. That is wonderful on its own, but that zeal needs to be supported in a meaningful way by human physical work and by money. One without the other just will not work. New nonprofits must act like a corporate startup. Their effort is new, it addresses a new cause or at least one that can be improved which is virtually the same platform that thousands of startup businesses come from.
How do startups make it to market? Strategy, planning, investment and execution are the keys to success. Ask any MBA candidate how to make it in business and they will probably be quick to say you need a business plan and they would be right.
Business plans incorporate the skeleton of the idea and puts meat on those bones in terms of market size, market share desired, costs at various points in a timeline, profit margins and so forth that will generally cover five years or more. Nonprofits must identify very similar numbers. How many people will the new charity serve? What are the services or assistance that will be offered? How many people will be needed to execute and at what cost? What professional advisors are needed and what will they cost? How big is the donor pool? Who will be responsible for doing the asking? How much money will be needed at the various points in a timeline?
Without a business mentality, many new or newer charities are doomed to fail in short order.
One instance that makes the point is that nonprofit fundraisers are really salespersons. When they hear this they are quizzical, they don't believe they sell anything. They need to understand that they are selling the cause, what they do for the constituents and why it is so important. The nonprofit does not sell charity. It also doesn't sell the anguish of a disease or the plight of the people they serve, they sell the result of their interaction. They sell a better life, more wellness, a brighter outlook. A hair dresser doesn't sell haircuts, they sell beauty. An air conditioning company doesn't sell air conditioners, they sell comfort. Selling is not about the features – shinier wheelchairs or living assistance – it is about the benefits – providing the physically challenged with better mobility and self-reliance or having seniors maintain independent living longer. It is the result of the charities interaction that sells.
Another important facet for any nonprofit to know is the depth of the market. The market for charities is the donor pool. How big in numbers and in dollars? What does their demographic profile look like? Are they men, women, young or old? Will businesses support the cause? If so, what type of business should be interested in helping and how many of those are there? This is where marketing comes in. Without understanding the market effective messaging will be unfocused and not convey a strong enough call to action. The fundraising will be haphazard and inconsistent without the ability to speak to the various audience segments in terms that are meaningful to them.
Commercial businesses often seek loans for acquiring new equipment, financing large projects, new accounts, etc. Business owners are well versed in funding sources that are available to them. In the nonprofit world grants from foundations are an important source of funds. Many grants are focused on specific criteria in terms of program deliverables and projected outcomes. Nonprofits need to understand how to manipulate the grant acquisition process to their advantage. Business owners will often seek out consultants with specific skills that are not resident in their companies, similarly smaller or startup nonprofits do not have a grant writer either on staff or among their volunteers. Grant writing is a specialty within the charity world. Good grant writers are hard to find, but it is a search worth doing and a professional worth hiring.
Correct record keeping and reporting are not only required for good business practices it is mandatory for legal charities (510c3). The government imposes strict reporting regulations as well as ethical and fiduciary compliance rules issued by the Federal Government and Attorneys General of the State. All nonprofits must have professional accountants to advise them so they do not have a conflict with the tax man. This is no different from commercial businesses. Trouble with the authorities can endanger any organization.
A good heart and a willingness to help is not enough to bring a new charity to fruition. A business plan, accompanied by a like mind set will breathe life into the cause that it is really important to the people it was started to help. Before putting a name to your effort and becoming a nonprofit charity meet with a business advisor, explain what your goals are and why you are doing it. Join membership groups for nonprofits, find mentors, listen hard, seek guidance as often as you need to and you will be able to help more people for a longer period of time and you will not fail.
To read more of the authors articles visit Greg's Corner Office or Lorraine Gregory Communications. He is a Huffington Post Contributor, a graduate of the Goldman Sachs 10,000 Small Businesses program and is the CEO of an award winning marketing company. He can be contacted at greg@lgcli.com.
Popular in the Community