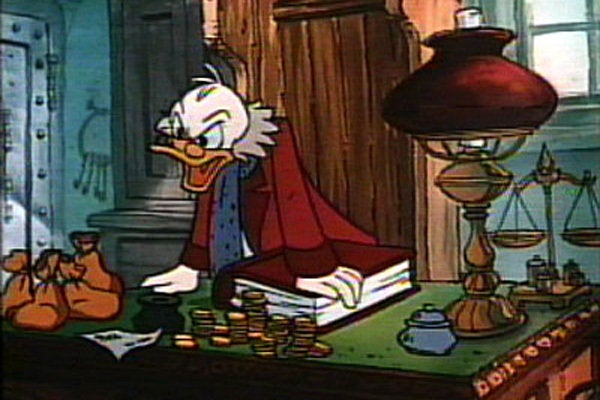 Last week, Black Friday heralded the unofficial kickoff of the 2008 winter holiday shopping frenzy. Despite the economic chill in the air and the Ghost of Christmas Future in our peripheral vision, determined consumers gathered to snag special deals from anxious retailers who opened stores as early as 12:01 a.m. for these stoic souls. While it appears that sales have gotten off to a robust start, analysts warn holiday buying enthusiasm may fade once doorbuster deals peter out. Hallelujah!
Call me Scrooge if you want, but I think that no one should buy holiday presents this year. Materialism has been on a rampage for too long in this country- it deserves a time-out and we deserve an extended vacation from it. There's something really wrong with how the holiday season has been transformed from communal celebration into gift competition. Is there anything more valuable in life than our time and what we choose to do with it? The last thing I feel like using mine up on is running around searching for presents that are supposed to prove my love.
This year my goal is to be present instead of giving presents. My focus for the holiday season is to have fun and connect with loved ones instead of worrying about what to buy everyone. There isn't a single material thing I've ever received that could compare to time well-spent with friends. Though I've been nurturing this philosophy for years it's a particularly gratifying belief right now because it's become so socially acceptable. As the economic downturn affects us all there has been a perceptible shift in American sentiment towards acquisition. This year it's finally cool to give from the heart instead of the wallet, and I say hooray!
A shining example of promoting a return to tradition was Oprah's "Favorite Things" episode-- her focus was on bringing real meaning back to the holidays. While some people grumbled that the thriftiness of the show was depressing, I found it refreshing that she challenged people to actually think about meaning and authenticity. And check out a website called www.NoChristmasGiftsThisYear.com- it helps you create fun, customizable e- cards to send to friends and relatives that offer them the gift of time instead of money.
This year Americans are planning to spend an average of $431 on gifts for the holiday season. This is down almost 50% from 2007, an indicator of just how tight times are getting. So why not declare a no-gift Christmas/ Chanukah/ Kwanzaa, etc. and save your money for a better use than presents which decorate the basement? The act of emphasizing creativity, thoughtfulness and generosity of spirit this holiday season is a win/win situation: it yields both great personal dividends and helps keep your bank account positive.