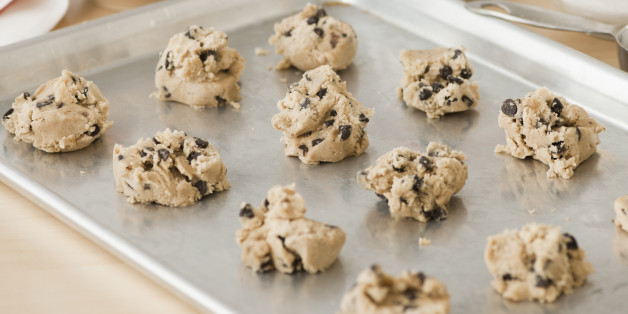 When I first came across the name NOMsense Bakery, I didn't know what to expect. But after I tasted their cookie sandwich, and I knew I just had to find out the story behind this nonsense, and why their cookie sandwiches tasted so good.
The Story

NOMsense Bakery cofounders and best friends Alina Wong, Roopa Shankar and Rachel Stewart loved baking during their free time. And when friends started telling them how good they're creations were, they decided to try starting a business.
When they first met to talk about how they were going to turn their passion for baking into starting bakery, they initially thought that they would have five different offerings like cakes, cupcakes, muffins, bread and cookies. But they realized that it would be really hard to standardize. So they instead decided to make something standard with five different offerings instead.
They came up with the idea of a cookie sandwich based on the food trends of French macaroons and ice-cream sandwiches. They also realized that there was nothing with a cookie with a different kind of filling. So they asked themselves, "how could we make it more innovative?" And they thought, "What if we just crumbled up cake and mixed it with jam, candy and other fillings? It would be something fun and crazy!"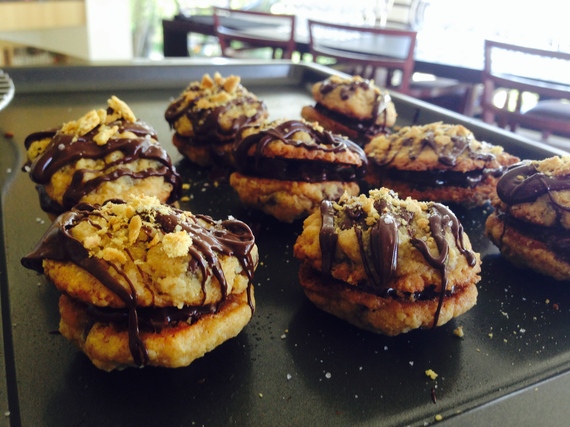 Riya (Fall 2014 flavor): Banana oatmeal chocolate chip cookies, chocolate hazelnut spread and crushed pretzel filling, semi-sweet chocolate drizzle, crushed cinnamon graham cracker topping, and a dash of sea salt.

On the origins of the NOMsense name

Alina: This was the first thing we talked about. We really had no clue on how to start. We had some really bad ideas. We first came up with Butterly. We went a couple weeks like that. We discovered that we weren't about butter too much. And the cookie sandwiches didn't really translate to this. It was too cutesy.
Roopa: We wanted something to be different, innovative and a little wacky. I think there was one day when we were discussing our products and we were like, what if we make a cookie with all different ingredients? Then we were like, that's nonsense. Wait, NOMsense? When you hear our flavors, it absolutely makes no sense, but they're very good to nom on.
Since coming up with the name, the NOMsense team has played around with it in marketing terms like 'NOMRewards', 'NOMmers', and 'Have a PheNOMenal break', among others.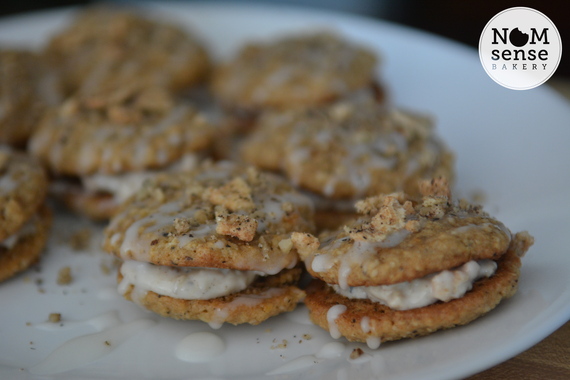 Test kitchen flavor: vanilla chai oatmeal cookies, white chocolate and cinnamon crunch filling, milky sugar drizzle, and crushed walnut topping

On Their Favorite NOMsense Experience

Roopa started out by talking about their tasting night launch event last February 14, 2014, where people could pay $3 on Venmo to taste three different cookies.
Roopa: We baked like 300 cookies that day. We just finished finals that day, and then baked so much. We set up in Harnwell Lounge; we had music, tables full of cookies and people just came by, and ate cookies. It was kind of like a focus group, mixed with a party. We had a tally thing on the favorite flavors. We had photographers come by as well.
I remember standing there the whole night and this was like one of my happiest moments. Just seeing people react to something you've created is one of the most beautiful things. People were so excited about it. They wanted to order from us already. That's when we realized this could be something.
Alina: Whenever we bake together, it's just a ball. We usually put on music. I'm not too much a fan of Roopa's music but Rachel and I are on the same page. We just tell each other jokes, stories about school stuff and friends. And time passes by so fast.
Rachel: My favorite experience has been working with my two best friends. We started NOMsense because we all love baking (and eating!) and it has grown into an incredible opportunity to work with different groups at Penn. Throughout it all, we've loved sharing ideas and recipes and seeing where NOMsense can take us!
We've all learned so much about running a business -- about the time, effort, dedication, and communication that goes into a new company. I think we've been overwhelmed at times by orders we have to fill or new recipes we want to test, but at the end of the day, we're passionate about baking and want to do everything we can for NOMsense.
Roopa: I also sometimes wake up in the morning with 300 messages because Rachel and Alina are just talking about different flavors. We literally have one-hour conversations on what type of chocolate we should use.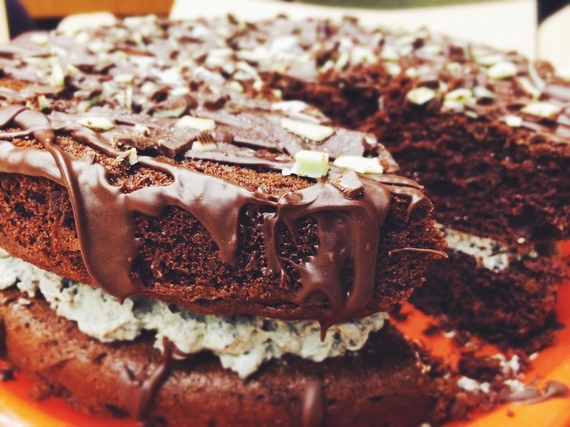 Preview for Spring 2015: Mintaccino NOMsense Cake - devil's food cake with espresso, mint chocolate cookie cream cheese frosting, chocolate ganache and crushed mint chocolates.

On What NOMsense Means To Them

Rachel: NOMsense is about sharing something fun and exciting with everyone at Penn. Penn students operate in a high-stress environment, and a great way to relieve stress is to meet up with friends, talk, laugh, and eat. We hope that NOMsense can be something Penn students indulge in for a well-deserved break or celebration!
Alina: Right now, NOMsnese means the world to me. I know this is really cliché but it's really true. I have found my two best friends through the company; spend way too much time with Roopa. Creating a business and starting something has shaped my college career. I never thought about it before coming to Penn but it has really changed my life for the better!
Roopa: Definitely growing up and coming to college I never thought that entrepreneurship was something for me. Then I realized that school never really fit well with me. I would always be asked what my dream job would be but I couldn't answer. And looking back it doesn't exist yet because it's something I'll eventually create for myself."
After I graduate, no matter what happens in my classes, I will think back to NOMsense and think that it was the most fulfilling experience. Best friends for sure. We were truly best friends first, business partners second. We converted our hobby and passion into a business; it was such an easy transition for us. It's like our baby; I'm so attached to it.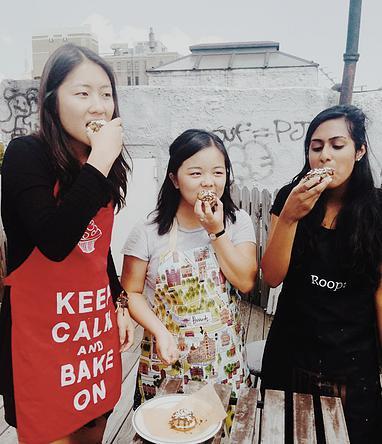 Best friends forever: Roopa, Alina and Rachel (taken from the NOMsense website)

Get involved with NOMsense Bakery!

If you want to get involved in the innovative process of creating a NOMsense cookie, head over and submit your own cookie idea before December 20 here, and try getting a NOMsense cookie named after you!
To stay up to date with NOMsense news, like their Facebook page, and visit their website for more information on how to order.
-------
David Ongchoco is a freshman at the University of Pennsylvania majoring in LIFE. An aspiring entrepreneur, David has been working on different side projects during his free time, while also blogging about all the inspiring people he's been meeting in his first semester of college in his person blog www.davidongchoco.com. If you want to talk more about entrepreneurship, startups, education or any random topic, feel free to hit David up at david.ongchoco@gmail.com.