Nostalgia and spurring those thoughts about the past with physical reminders in your home can up the reading on your personal happiness meter.
In 2008, researchers in Psychological Science found that nostalgia can help counter feelings of loneliness, and tchotchkes and other souvenirs in view seem likely tools that can help those nostalgic thoughts take form.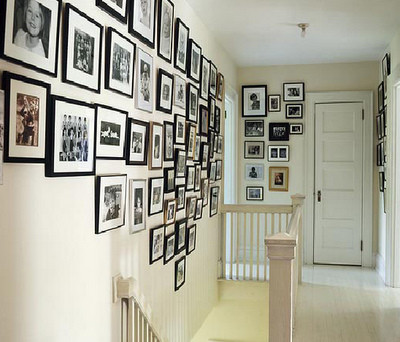 Flickr photo by this_could_be_my_house
Customizing our world with objects, scents, and sounds that spur memories we savor has other benefits. It helps each of us keep track of things we value about ourselves -- we are physically fit (photo while running a 10K race), concerned about others (volunteer cap from the local food bank), or good at our job (commendation certificate attached to the refrigerator with a magnet). Our lives are often busy, and in the rush of a day, it's easy to lose sight of who we are and who we want to be. Mementos can help us keep on an even keel and remember the roles we strive to fill. A reasonable number of reminders is best, as too many leads to visual, olfactory, and audio overload.
Having things around that bring to mind our past exploits isn't just good for us, it's great for people who visit us as well. Anyone venturing into a space we control -- whether that space is an office cubicle, our kitchen, or somewhere else -- is looking for clues and insights about who we are. They're not on the hunt for info for some evil reason (at least not usually), but the opposite. People want to find common interests and experiences, for example, so that they better understand us and can identify common grounds on which to base relationships, or at least conversations. Not knowing much about who we're talking to creates a bit of tension -- understanding and learning information about people help smooth that all away.
So, be nostalgic, and spice up your world with objects, scents, and sounds that spur memories you prize. It's good for you and your world.
Related