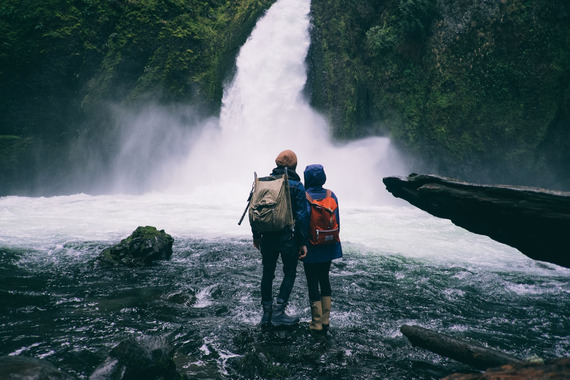 Latin America does not always make it into lists of most popular areas to visit, but that's because not everyone is willing to give it a chance. Those who do however, are always in for great adventures and out-of-this world travel experiences. Here's why.
The People. The welcoming smiles that greet you make such a difference in the way you experience places. It is not uncommon for folks you meet along your South America travels to make you feel like a part of their circle, even if you have only met for a few hours. People truly want you to experience their culture and it is not unheard of to be invited to a family dinner and treated like family right off the bat.
Legendary Jungle Rivers. When you visit South America you get the chance to explore three of the world's most important rivers--the Amazon, the Essequibo, and the Orinoco. All on one journey!
Captivating History. For any history buffs interested in stories of exploration, the gold and sugar extraction, and the extraordinary mixing of Europeans, Africans and Amerindians, learning about the cultures of South America will offers you a vivid historical perspective. Exploring the towns and cities along this continent is an amazing experience for anyone charmed by charismatic sites and colonial architecture.
The Parks. Countries in this part of the world have a park for every occasion. For anyone who likes visiting these recreational spots, South America is the place to be. The most common type of park, and one you find in every single village, town, or city is a Central Park (customarily with a church on the side). Visiting these sites lets you really check out the locals going about their daily lives and if you are up for it, talk to them and learn a thing or two and make some friends.
Wildlife. South America is home to many strangest, largest and smallest, loudest and quietest, more dangerous and least frightening animals on the planet. It is like Mother Nature's playground where adults get to play with and learn about the local fauna. So don't forget to notice what's around you--you can be surprised by anything from the birds and mammals of the Pantanal to those of Amazon rainforest or the Galapagos Islands.
Beaches. If you are going with your family or simply love the water, the beaches in South America are always a source of never-ending fun. This part of the world has beaches on all sides with crystal clear waters, coral reefs, and amazing waves for surfing. This means you can do anything from surfing, to snorkeling, or simply sip some drinks on the sand--your choice!
UNESCO World Heritage Sites. Going to South America gives you a chance to go to six of them! First, there is Paramaribo, Suriname, a distinctive pocket of Dutch influence. Then there is Salvador de Bahia, the first capital of Brazil; Fernando de Noronha, a pristine marine park; or Rio de Janeiro, awarded UNESCO status in 2012 for its natural location and distinctive outdoor living culture. There is also the Atlantic Forest South-East Reserves, known for 20,000 species of plants and more than 1,361 types of animals (42% of which cannot be found anywhere else in the world). And if you keep going, you get to Iguazú Falls--one of the world's most remarkable waterfalls.
And this is just a preview of the adventures a trip to South America can offer. Don't think so? Go check these places out for yourself - you might never want to leave.