I've shared before that I'm in my first year of modeling, having finally decided to buck tradition and pursue my lifelong dream.
But you may not know that this isn't my first time on the merry-go-round of fashion--I had the chance to follow my dream 15 years ago, and turned it down. As a teenager, I was "discovered" in a mall in Columbus, OH and did a test shoot with a local photographer. I booked a bridal runway show, as well as fit work and a local T.V. appearance for Lane Bryant. At 15, I had already landed a dream client and didn't even realize how fortunate I was!
There came a point where I had a decision to make. I was getting positive feedback and a few people in the industry were telling me that I had what it takes. "Go to New York!" they said, advising that this was the way to test the waters and make a serious attempt to make modeling a full-time career for myself. This defied anything that I had ever imagined for myself and anything that I felt I was worthy of at that time in my life. Instead of running with it, I chose to play it safe and take a more traditional path, which is something that I regretted for a very long time.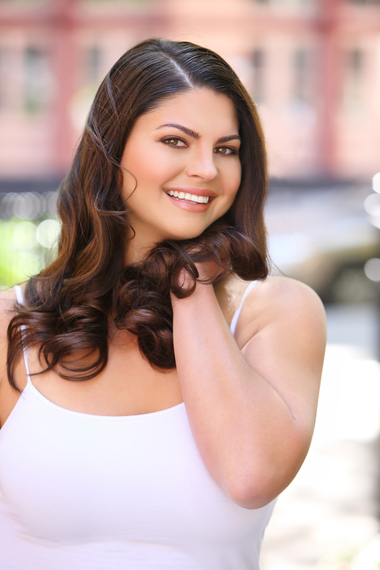 Here I am, almost 15 years later, and I'm finally putting it all on the line and modeling as a professional in New York City. This photo is from my first test of my modeling endeavor this time around, shot by Plus Model Magazine Editor-in-Chief and Fashion Photographer Madeline Jones.
This year has been exhilarating and filled with incredible experiences. I am eternally grateful to my agency, TRUE Model Management, for all of the opportunities they've generated for me. Though it's going really well right now, there are still some days when those same insecurities that kept me playing it safe back in High School still come up and haunt me. I get to a casting, or on set, and find myself wondering, "What am I doing here?" This is pretty normal for most people that are taking on a new challenge and trying to learn a new craft, but it makes for crap pictures if I don't keep myself in check mentally!
"You just have to go in there and feel like you belong in there, like you can go toe-to-toe with the biggest names in this industry," said my booker, Anthony Higgins of TRUE Model Management, the other day. "They're going to hire somebody for this work, Melinda. Why not YOU?"
Beyoncé is famous for using her stage "alter ego" to help her overcome her stage fright and confidence issues, with "Sasha Fierce" in 2010 and most recently, "Yoncé." Not one to argue with Queen Bee, I recently developed an alter ego of my own to help prop me up in those moments where I'm not feeling quite worthy of the opportunities before me: Melania Stardust.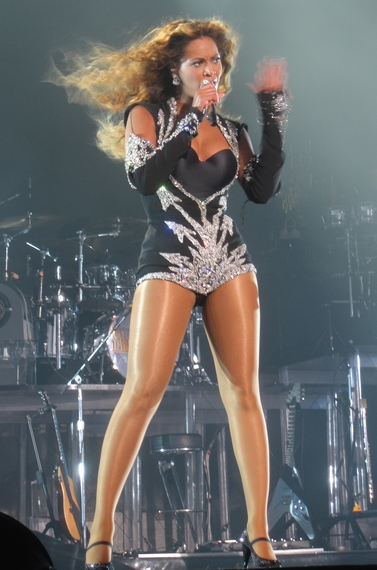 While this may seem really silly to some, it really does work to help make you feel invincible and project confidence! Here is an image of Beyoncé in full on Sasha Fierce mode, owning her star power on stage!
The point is, whatever mechanism you're using, find a way to get yourself in a state of mind where you can face down your fears and take steps to fulfill your dreams. After all, someone out there is going to get that promotion, boyfriend, dream house, etc.--why not YOU?