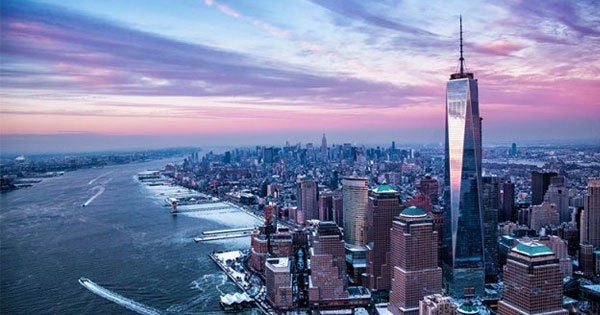 When I started my first company, Adtuitive, my cofounders and I ranked the US cities where we considered starting the business, and New York City came pretty close to last. At the time the city didn't have a significant venture capital presence or an education system that would produce enough software engineers to fuel a workforce for technology startups. The high cost of living, bureaucratic overhead and lack of tax incentives also made New York not the most hospitable business environment for startups. Flash forward a few years to starting my second company -- Justworks -- and things have certainly changed.
In the last few years, New York City has evolved into a rapidly growing startup scene where new businesses, especially in the tech sector, can flourish. Silicon Alley is gaining momentum as a strong counterpoint to the Bay Area's Silicon Valley, and it's proven to be a great home for many rising stars in the technology industry. There are several key characteristics of New York that have made it the best home for my second business, and that have made Silicon Alley the startup environment to lead the HR technology disruption:
The diversity, ambition and talent of New Yorkers
Far and away the number one factor that makes New York City an amazing home for tech startups is the people here. There's an energy and enthusiasm that you get out of New Yorkers that's hard to find anywhere else in the country, making New York a very aspirational place to be. People come here to do great things, and they channel their energy into the projects they work on and the companies they help to build.
The essence of human resources is people, and being surrounded by people from every walk of live has helped us design an HR technology platform that anyone can easily use. From the gritty native New Yorkers to the immigrant workers who have moved here to build their lives, the diversity of background and experience in New York is inspiring. New York has the kind of diversity I just don't think I could find anywhere else, and it's truly helped to shape Justworks into an HR tool that benefits people of all shapes and sizes.
As New York's startup community continues to expand via serial entrepreneurs and startup employees-turned-founders, it's created a talent pool that feeds itself. Adding to this are educational institutions like Cornell Tech that are investing in technology programs based in the city, fueling the workforce with highly skilled graduates. The opportunity to recruit from a strong, established talent pool of seasoned startup executives and technology students enables businesses to capture New Yorkers' energy and deploy it in a productive way.
Any company that employs people needs human resources, so it's hard to pinpoint a location to be the HR industry's capital, but New York certainly offers the benefit of size. New York City is the largest market in the United States, and any company headquartered here will have home field advantage. There are tens of thousands of businesses here -- including, in Justworks' own target market, about 50,000 small businesses that need HR services and technology -- and having feet on the ground in the same physical location as these potential customers is a huge advantage.
As a company that works with small businesses, being in New York City means we can walk down the street to meet with customers and sell door to door in the way the small business market knows and understands. We were able to build a strong base of operations for Justworks here in New York, which gave us a solid foundation to scale locally before adding the complexity of expansion in other markets.
The stringent venture capital atmosphere
Silicon Alley venture capital firms tend to be focused on the business, including real business constraints, in a way that's not as typical in Silicon Valley. Investors in the Valley tend to swing only for the fences, and the attitude towards investment is often that it's not worthwhile unless there will be a billion-dollar exit. In New York on the other hand, many businesses have smaller exits but are more viable long term, and VC expectations are in line with that.
At Justworks, the expectations we have from our investors and board members is that we're building a business and need to have a manageable cost structure and ultimately generate profit. Since government regulation is such a big part of the HR technology business, it's especially crucial that companies pursue thoughtful, structured growth and prioritize security and compliance over rapid growth. Our mission and goals align with our investors' on this, and we've benefited from being able to steadily and confidently build a business that's grounded in compliance.
A foothold in financial services
With functions like payroll, insurance and time-tracking, HR technology and the depth of its software layers closely resemble financial services technology. As the financial capital of the world, New York City is rife with engineers who have deep experience in building financial services software tools. Not only does this give HR technology companies in Silicon Alley access to a larger hiring pool, but it also gives these engineers access to job opportunities outside of traditional finance companies.
If you look at banks doing intense transaction processing, you'll notice engineers working there build commercial-grade systems that operate at massive scale. Engineers are often very creative people, but those working at financial institutions may not necessarily be inspired by or passionate about their employers' missions. Upcoming generations of financial services engineers are starting to explore careers outside of traditional finance companies, and startup technology companies offer them alternative career paths. HR technology startups in particular offer these engineers an outlet to use the deep skill sets in building full stack software and scalable code they've developed while pursuing a career experience and company mission with a startup that they can be passionate about.
Silicon Alley provides fertile ground for technology startups to establish themselves and grow steadily and securely. For HR technology companies especially, the city provides the breadth of business opportunity, the diversity of ideas and highly skilled talent, and the growth- and compliance-focused environment needed to build a strong and simple solution. These key features of the New York City startup community, as well as the state of the current HR industry, are defining reasons why NYC will lead the HR tech disruption.
Calling all HuffPost superfans!
Sign up for membership to become a founding member and help shape HuffPost's next chapter
This post was published on the now-closed HuffPost Contributor platform. Contributors control their own work and posted freely to our site. If you need to flag this entry as abusive,
send us an email
.