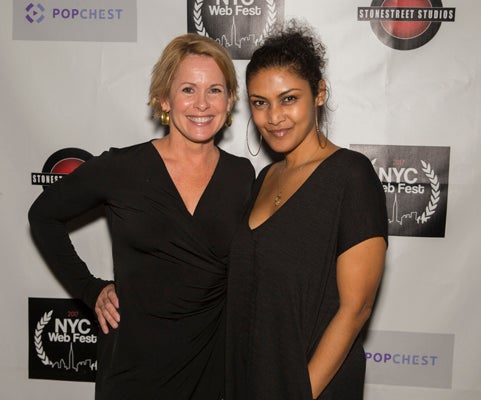 What makes a good film festival? What makes Sundance and TriBeCa so attractive for the creatives looking for their next big break? What makes producers and directors feel as though their content must be featured in arguably the biggest film festivals in the world? Aside from the great planning and organization, what makes a great festival truly great is inclusion. In today's digital landscape, in which people consume content via internet streams as much as they do via television or movie theaters, independent web series are just as popular and compelling as the big budget movies we see on the big screen. Although some companies and brands are struggling to find success in this ever growing digital era, NYC Web Festival has remained at the forefront of Hollywood culture by continuing to bridge the gap between creative professionals and the brands looking to partner with them, while simultaneously featuring new and amazing content creators from all over the world.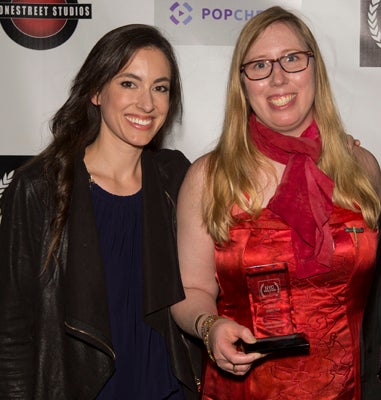 It all starts with the festival's founder, Lauren Atkins. Lauren and her amazing team spend months vetting through content. "This isn't the kind of festival in which you are going to see a ton of big names, but you will see great content. We don't really cater to submissions because of who they come from. We value the creators and the quality of their art. That's really what determines whether or not we accept a submission" says Atkins. The end result is a three day festival full of the most compelling content from around the world. Standouts like the The Feels (Winner of Best Web Series), Frank And Lamar (Winner: Best Dynamic Duo and nominated for Best Comedy) and performances like that of Best Supporting Actor winner: Paul LaNave in Theater People and Best Director Winner: Holly Chadwick, may not be household names just yet, but they most certainly will be soon. When asked about the level of consistency regarding the quality of this years content, Atkins had this to say, "The quality of productions this year was very high and it speaks to a maturing of the web series industry. Writers, producers, actors and the entire value chain are producing work which rivals content on the major networks". And the presence of network executives, streaming company reps, and traditional distributing companies was on full display.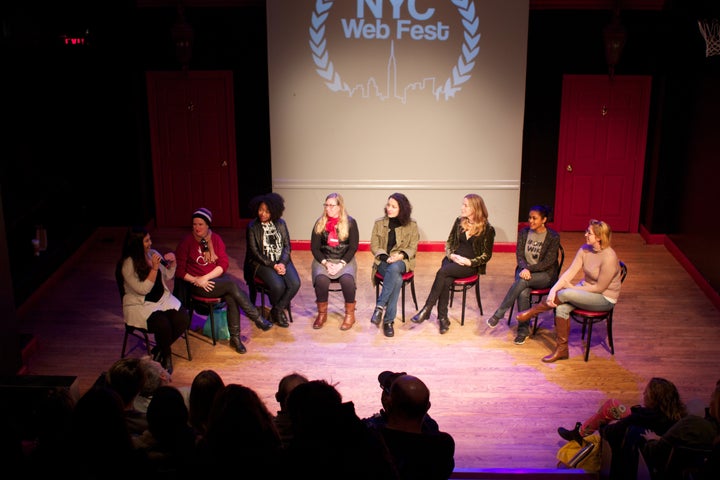 One of the most powerful moments of this years' NYC Web Festival was the amazing series of panels. The first panel focused on the monetization and distribution of digital content. Representatives from startups like PopChest and SeekaTV were on hand to discuss how their platforms can be of benefit to independent content creators. PopChest even presented Best Web Series to The Feels with a 1K cash prize. The second panel was an all women's panel that focused on how the digital space is light years ahead of traditional Hollywood in regards to women /producing/directing and casting their own work. Digital film enthusiasts, creators, and actors from New York and around the world gathered at the NYC Web Fest this week to share their work at the country's premier web series and digital entertainment event. The weekend culminated in a stylish award ceremony and party on Saturday night where the best of the web was recognized. NYC Web Festival continues to create a space for creatives, with quality work, to connect with distributors-while simultaneously giving insight on how to navigate within the industry. It's no wonder why so many creatives traveled from over 12 different countries to participate in the festival.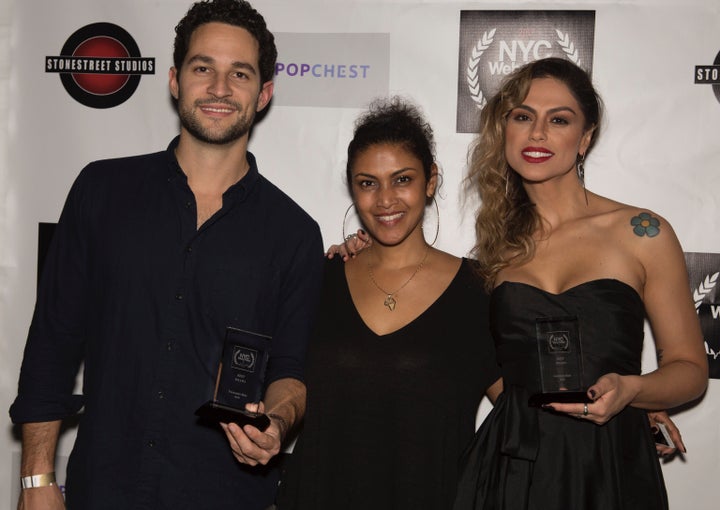 For a full list of award winners from this year's NYC Web Festival click here.
Popular in the Community