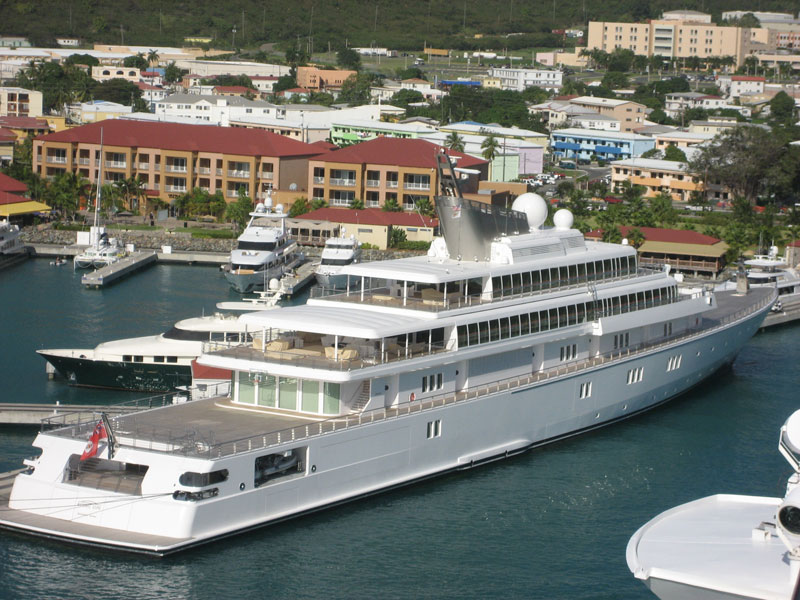 Corporate America doesn't get it. This is not only the banks.
Larry Ellison is definitely the best paid CEO of America: he pocketed $ 1.84 billion dollars over the last 10 years according to the Wall Street Journal. His shareholders lost 12 % over the same period. I thought incentive compensation to CEOs was deemed to recompense performance: Oracle is a perfect example of what is wrong with Corporate America. Compensation of CEOs has long been the subject of arguments and generally deemed outrageous. It is what makes the face of U.S. corporations the synonym of greed. But what is now at stake, is that, while the amounts themselves are outrageous, their correlation to performance has become questionable.
Last week Mr. Ellison launched an attack on the HP Board for the way Mark Hurd, its President, resigned from HP. Does he forget that his shares trade at 11x earnings, while HP's trade at 21x earnings? Is that a vote of confidence of shareholders? Mr. Hurd received a severance package of $ 40 million for a meager 39% increase of the stock price of the company during its tenure. Ellison actually immediately rehired Mark Hurd, in a move that demonstrates why golden parachutes have no raison d'être. He continued by criticizing HP's choice for the replacement of Mark Hurd, Leo Apotheker, the former CEO of SAP AG, a direct competitor to Oracle. He asked for "the resignation of the HP Board en masse...the madness must stop".
Mr. Ellison is right: the madness must stop. But let's make it stop urgently at Oracle with a CEO who paid himself outrageously while his shareholders got nothing. The Chairman of that Board is Jeffrey O. Henley is ... the former CFO of Oracle for 15 years. This makes him a former subordinate of Larry Ellison. He is also a member of the Executive Committee chaired by Larry Ellison and, as such, not an independent Chairman.
Based on those facts, one is not surprised that the Oracle's Board opposed the creation of a Board Committee on the sustainability of the Company to "review the company's corporate policies, above and beyond matters of legal compliance, in order to assess, and make recommendations to enhance, the company's policy responses to changing conditions and knowledge of the natural environment, including but not limited to, natural resource limitations, energy use, waste disposal, and climate change."
Beyond this situation, however, we need to reflect. Is there any such thing as corporate governance at Oracle? The resignation of Joseph Grundfest from that Board in 2006 should have rung an alarm bell: he is a respected professor of Board governance at Stanford University and a former SEC Commissioner. He launched the Arthur and Toni Rembe Rock Center for Corporate Governance at Stanford Law School and founded the prominent Director's College at Stanford. He resigned in 2006 because his position at the Rock Center was deemed not to be compatible with his duties as a director of Oracle.
The lack of reaction of its main institutional shareholders is a shame. I am sure that College America is fully satisfied to hold 6% of the stock and be its largest shareholder, thereby being able to finance.

The failure of the Board of Directors of the Banks should not make us forget that Oracle, HP, Enron and BP suffered from the same blindness. The fact that such situations are allowed to persist discredits Corporate America and its claim to "the best governance in the world".
Larry Ellison said he was "speechless". So am I, Larry, but probably not for the same reasons.
Popular in the Community