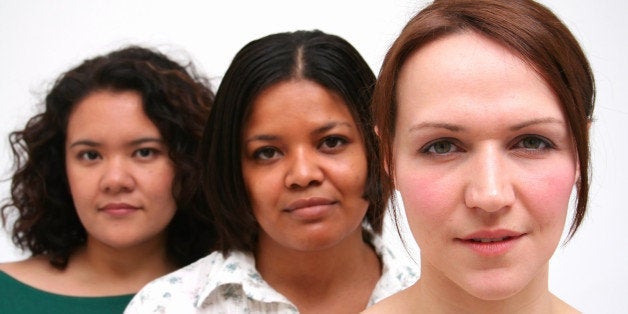 Season 3 just premiered in its entirety online, and many viewers have already finished binge watching Netflix's hit show. I have finished quite awhile ago and I am still amazed. Here is why Orange Is The New Black can widely be considered as our generation's gem.
Clearly, this has been the most emotional, most in depth season yet. You find yourself forgetting sometimes that the show's setting is prison - the look on society's most current social troubles is too unique. This season has been one firework after the other - tackling issues of faith, motherhood, race, gender, rape, and what's wrong and right. Jenji Kohan and her team of writers have excelled - introducing gripping storylines from start to finish. Relationships in the romantic sense really almost took a backseat - in the best way possible. Sophia (Laverne Cox) once again remains a bright light in all things gender debates -- there is no other show that introduces a character like that to who viewers can relate to in these extents. Her plot line is heartbreaking - but real.
Things are no different in prison than they are in the real world - problems just appear more intensified because it's such a small social community. The diversity of these women makes this show what it truly is -- a gem. It's a raw look deep down society's throat, and what makes it even more rewarding is what you find in the end -- beauty in newly blossoming relationships across all borders.
By now, Taryn Manning's Emmy worthy performance of Doggett should be an open secret. One of the most hated characters on the show broke down and granted you a look into her very soul. Manning's portrayal is as vulnerable as can be -- and introduces a form and sense of forgiveness that gains new relevance in light of the recent Charleston events.
These are by far just two shining lights in Season 3 - you will find more everywhere you look.
Netflix created a show for women in Orange Is The New Black. Sure, there are male characters. But it really showcases a variety of women that could not be more different -- and each beautiful in their very own, unique way. This season was another testament to the #YesAllWomen campaign and another brave step forward into the unknown territory of asking society to accept all these women. And what could be a better way then showing it as raw, unprocessed, unrefined and pure as real life? Embrace it, world. True gems do not come along all that often.
REAL LIFE. REAL NEWS. REAL VOICES.
Help us tell more of the stories that matter from voices that too often remain unheard.