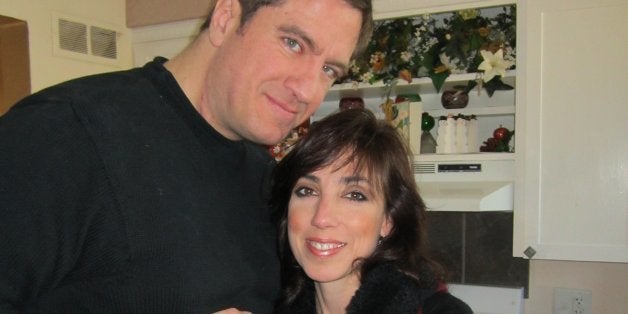 It is our lifetime conviction that all people are created equal, and it is our belief that good people subscribe to the "golden rule" that has resulted in our decision to withdraw our reservation to hold our wedding reception at the Görtz Haus Gallery in Grimes, Iowa, on Sept. 7, 2013.
This measure is in response to the decision by Görtz Haus Gallery owners Betty and Dick Odgaard to turn away two men who wished to hold their wedding and reception at the lovely venue. Jason and I and our family and friends find it impossible to celebrate our nuptials at a place where such hurtful behavior occurred. While Betty Odgaard has stated several times that "there is no hate here," their decision was reactionary and, at the very core, discriminatory. The way they have chosen to run their business is not in line with our morals, what we believe, or what is laid out in Iowa state law.
While Jason and I have not yet secured another location for our wedding reception, we will find a place where, for just a few hours, that "fairytale wedding" moment can occur and we, along with our family and friends, can believe in the power of the goodness of humanity and feel assured that all is right in the world.
For the most part, this decision was fairly easy to make. We made it the moment that we first heard about the Odgaards' position that gay marriage is inferior to heterosexual marriage. While Jason and I immediately felt that moving forward with our reception at Görtz Haus Gallery was unacceptable, we did pause for thought. The invitations had gone out just two days earlier. What about our family and friends who will be coming, some from long distances, and some of whom don't know the area and will have difficulty getting around without a tediously drawn map created by the best local graphic designer (my sister, Tierney Millhollin, of course)? Should we just suck it up and march forward? Should we take the advice of Donna Red Wing at One Iowa and "gay it up"?
Jason and I both had some consultation with family and friends, and long ago, before this current controversy, we decided that we do not want wedding gifts. You see, Jason and I are both in our 40s. This will be our first time (and likely our last, because we don't believe in "pop-culture law" marriages, which Betty Odgaard seems to think include gay marriages). We have a house full of stuff. So we decided almost 18 months ago that instead of registering for new matching towels or a pair of electric nose trimmers, we would select three organizations to receive donations from our guests. We have our passions! So we selected the Pet Project Midwest, Iowa Public Radio (because we're kind of geeks) and -- get ready for it -- One Iowa.
It was after that decision, and out of a love of art and all things eclectic, that we chose the Görtz Haus Gallery as our reception site. It was also a somewhat personal decision, as one of my mother's dear friends (rest in peace, Diane Foster) used to show her artwork there. We booked it nearly a year in advance, and I paid not only the advance deposit but the full lump sum for the space reservation. (To be fair, the Odgaards have indicated that they will give me a refund.) We've spent hours planning and arranging our perfect day there. It would have been so easy to just shrug our shoulders and look past the Odgaards' refusal to host a gay wedding, but I thought of all the times I had had the opportunity to volunteer and go out in support of gay rights and all the resources that I could have provided to one event or another but came up short on either time or money. This had to be my penance. I'd take it.
So this is our stance. We stand in solidarity with all those who have had to fight for equal rights or hide because it was too dangerous or scary to be who they really were. This is for all the other injustices that came before the 21st century. This is our one small contribution, but it's a big one to us. In the end, our actions are not just about standing up for gay rights but about standing up for human rights, as Americans and as Iowans. It's about the basic tenet of "do unto others as you would have them do unto you."
We give our sincerest thanks and love to our parents, family and friends.
Sarah Hankel-Hoffman legally wed her husband Jason Hoffman in March 2013, but they will hold a second ceremony and reception Sept. 7, 2013, in Des Moines, Iowa, where it is illegal to practice bigotry and, even worse, immoral.
Popular in the Community