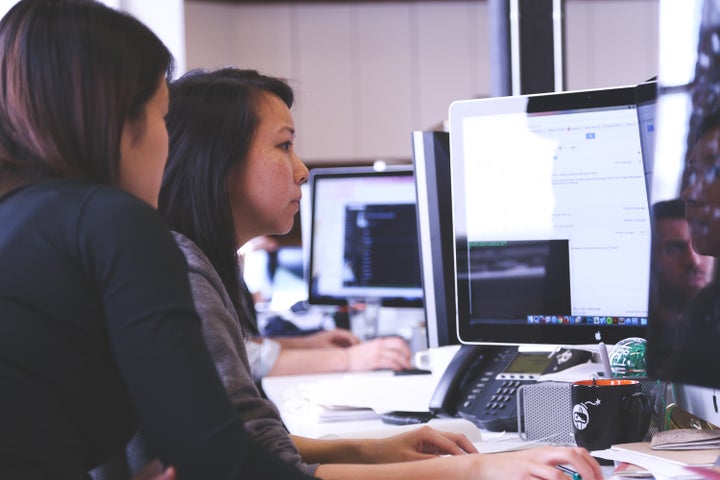 While outsourcing the technology might be cheaper, it is still a highly debatable subject. With benefits like, cost reduction, efficiency and quality improvements, only 25% of companies choose to outsource. Among businesses, the biggest concerns usually are:
Loss of critical intellectual property. The fear is in having to disclose too much information.
Lack of centralization. Management difficulties in working with an off-site team.
Cultural or language barriers. Most outsource support comes from overseas.
Potential breach of data privacy. Even if your vendors are trustworthy, they may still be victims of cyber security attacks.
These and many more issues lead to the decision to keep all technical talent in-house. But what if there was a way to fix all these issues and recruit a partner-in-work, who is not only capable of completing any projects you commission but is fully invested in the working relationship? These days, a newer solution has emerged: outsharing.
An industry in flux
Outsharing -- as opposed to outsourcing -- refers to having an equal remote partner in building products together. Outsharing tech partners focus on understanding complex (business) logic and reading between the requirements lines. As opposed to blindly programming, they challenge executives on the product roadmap and propose alternative solutions for achieving the same goals, driving the most value in a resource-efficient manner. Outsharing partners are commonly considered to be remote Chief Technology Officers (CTOs).
Industry expert Tomas Pagirys of B2B outsourcing platform Aciety knows, "The days of outsourcing for the sole reason of decreasing the costs are over. Nowadays companies are looking for talented software development teams, who are value-driven and go the extra mile to make sure they deliver. Access to a bigger talent pool prevails. The process of outsharing has been evident for a while, it's just that the tech industry has not communicated it much."
Outsharing also addresses the major risks of outsourcing. Quality is the most important component of a successful client-vendor partnership, so outsharing partners do not need to be micromanaged, as they are intrinsically motivated. These high-skilled specialists are keen on transparency and constant communication, and are ready to temporarily relocate for projects as needed.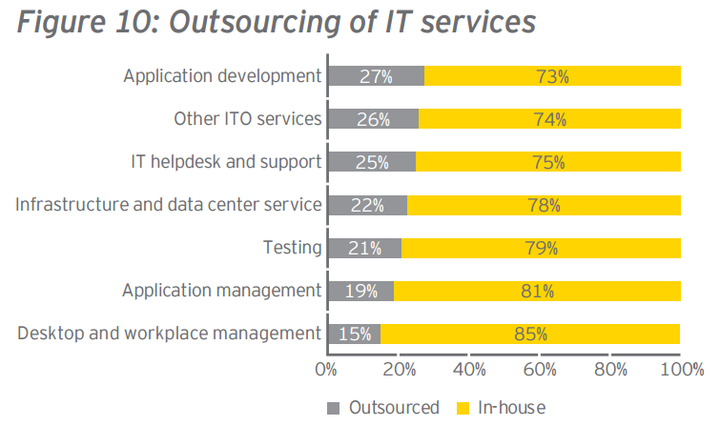 How Central and Eastern Europe is overtaking Asia
In recent decades, much attention has been drawn to China, India, Pakistan, and the Philippines as hubs for outsourced IT and software development services. These days though, the Central and Eastern European region (CEE) has demonstrated an equally competitive talent pool.
Although Kearney's 2016 Global Services Location Index states that Eastern European outsharing partners cannot match vendors in India or China on price, their advantages are in higher quality service, better familiarity with Western cultures and practices, and a more business-friendly environment. "The CEE region has always had advanced technical talent, who can deliver quality work. This is very important, as companies, who want to get external help are focused not only on paying less, but are understandably keen on how well the work is executed. It is a shame we are not using this bag of gold to our advantage," states Laura K. Inamedinova, a business journalist and a representative of the Global Shapers Vilnius Hub, a member of the World Economic Forum. According to recruiting agencies, professionals in the CEE region usually share Western European values, and are well-versed in English, French and German. They posses not only the technical skills required to get the job done, but also soft skills to form meaningful relationships with their business partners.
Many big brands you know have already established a presence in the CEE region. HP opened an office in Bulgaria, Uber recently launched in Lithuania and IBM has an innovation center in Poland. Google, Facebook and CERN also regularly recruit graduates from CEE for IT or engineering positions across their global offices.
A celebration of outsharing
"Outsharing is essential for creation and development of tech products and solutions that improve quality of life," says Rytis Valunas, one of the founders of the Vilnius Global Shapers Hub. "To highlight the best cases of tech impact in our life Global Shapers Vilnius Hub launched the initiative TechHeals – The Outsharing Day." The event, which occurred yesterday, welcomed everyone to post a couple of sentences about how technology has positively impacted your quality of life. Though the event took place yesterday, people everywhere are still encouraged to share their stories and use tags: #TechHeals and #Outsharing.
Danny Wong is the co-founder of Blank Label, an award-winning luxury menswear company. He also leads marketing for Receiptful, a platform to supercharge all customer interactions for eCommerce stores, and Tenfold, a seamless click-to-dial solution for high-performance sales teams. Danny is a proud graduate of Bentley University. To connect, tweet him @dannywong1190, message him on LinkedIn or reach out through his website. For more of his clips, visit his portfolio.
Related
Popular in the Community