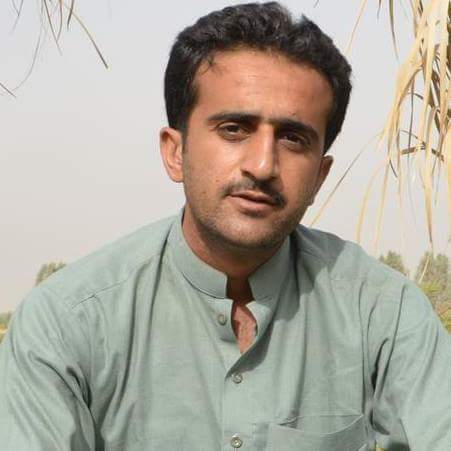 Journalist Ali Raza Rind's name has been added to a list of 'terrorists' under a controversial law that restricts his mobility.
The Pakistani government is intimidating some journalists and drastically curtailing their mobility under a repressive law known as the Fourth Schedule of the Anti-Terrorism Act. Individual reporters are scared; journalists' unions and organizations committed to press freedoms are outraged. The government even does not deny the existence of this controversial law or its brazen enforcement that involves listing journalists as 'terrorists' and requiring them to regularly report to the local police station.
Journalists, whose names the government puts on the Fourth Schedule, are required to inform the police before traveling to another city. In the southwestern province of Balochistan, which has been ranked by the Reporters without Borders as one of the world's top ten most dangerous places for reporters and described by the Committee to Protect Journalists (CPJ) as the "epicenter of attacks on Pakistani press", the government is applying this law to harass reporters whose work has put the officials in an awkward situation.
The Pakistan Federal Union of Journalists (PFUJ), the nation's largest organization working for the rights of journalists, has written letters to Prime Minister Nawaz Sharif and the country's information and interior ministers to convey "profound concern" about the law and how it violates press freedom.
The PFUJ says at least forty (40) reporters have been killed in Balochistan in the recent times because of the unrest that has overtaken the resource rich region for over a decade.
"The government is further trying to muzzle the media," observed the PFUJ in its letter to Prime Minister Sharif, adding, "this law is so repressive that reporters are restricted from moving out of their home districts to go to another district for personal or professional reasons."
On January 26th, 2016, Akbar Hussain Durrani, Balochistan's Secretary Home, sent a notification to heads of several security agencies and top local officials telling them he was "pleased" to list the name of Ali Raza Rind, whom Secretary Durrani listed as an 'activist' of the Baloch Liberation Army (BLA), a separatist insurgent group that has been banned by the Pakistani government.
The PFUJ insists that Ali is a professional journalist with no ties to any political group as alleged by the Secretary Home. Another reporter from Quetta, Farooq Langov, is also facing similar charges.
"The government should have contacted and consulted the PFUJ to verify the credentials of these journalists before leveling such serious allegations on them," said Afzal Butt, the PFUJ President, in his letter to Prime Minister Sharif, "we believe the government has no evidence to back its claims and it is, therefore, using baseless allegations to intimidate our colleagues in Balochistan. We invite the officials to substantiate these charges against the reporters in the court."
When I reached out to Ali Raza to chat more about the enlisting of his name under the Fourth Schedule, he implicitly sounded perplexed and agitated yet determined to fight back. Ali says he has worked as a reporter for Dunya TV, a popular Urdu language news channel, as its correspondent in his native district of Dalbandin for eight years. His journalistic work regularly appears in several respected regional and national newspapers.
Ali says the government has been trying to silence him for the past two years since the local Assistant Commissioner threatened to harm him because of his reporting in which he had highlighted failures in the government's security plans to protect Shia pilgrims from Sunni extremist groups. Ali's district, Dalbandin, is close to Iran. Many Shia pilgrims pass from there to cross the border and go to Iran. In recent times, Sunni extremist groups have intercepted convoys of buses carrying Shia pilgrims to Iran and massacred them. These brutal incidents have intensified public demands for official action against the extremist groups involved in these assaults. The government, on its part, silences reporters like Ali who expose inefficiencies and failures of the local administration.
When Ali's name was added to the Fourth Schedule, he was informed about it by the local police station. Since then, Ali says, he is "compelled" to visit the police station every day although no formal charges have been made against him nor has he been convicted by a court for any wrongdoing. If Ali needs to visit another city, he will firstly have to go and report to the cops because of this restriction that clearly hurts journalists.
"I don't know what the government's problem is. I feel they just want to silence me," he says and also shares that he has security threats related to his life and property. Ali warns, "if something happened to me, the government would be responsible for it." He reiterates that he is a journalist and has never been affiliated with any political or insurgent group, as alleged by the government.
A spokesman for the Balochistan government, Anwaar Kakar, says the Fourth Schedule is the rule of the law and the government would not compromise on 'our national security in the name of press freedom." Mr. Kakar, in a recently published statement in the local media, confirmed that Ali and Farooq have been included under the Fourth Schedule because "it is clear that no one is above the law." In total, the spokesman says, at least 90 people belonging to different walks of life have been marked as suspicious under this law.
"When we suspect that a person has connections with a terrorist organization, we add them on the watch list of the local administration and security agencies. After the passage of a certain period, we remove their names from the list if no evidence is found against them while whose who are found guilty will have to face legal action under the anti-terrorism laws."
The Balochistan government seems particularly outraged at one Islamabad-based journalist, Bilal Dar, a reporter for Jang, the nation's most widely read Urdu newspaper. Dar, who is an avid campaigner for press freedom while closely working with the PFUJ, has been busy in informing and educating a broader audience across Pakistan about the dark side of the Fourth Schedule being practiced in Balochistan.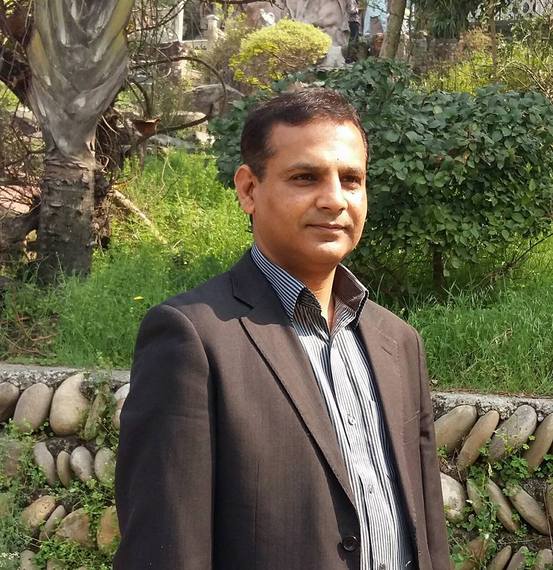 Bilal Dar, a reporter for the Jang newspaper, has come under threats for standing with the beleaguered Baloch reporters facing a repressive law.
When Bilal reported about Ali's case and the use of this law against journalists, he told me that he had begun to receive threatening phone calls from "unknown callers" who warned him to refrain from publishing stories on this topic.
"They told me to mind my own business," recalled Bilal.
The government's hostility toward Bilal's reporting is evident from the spokesman's statement who, without directly naming Bilal, raised fingers at "one Islamabad-based journalist who is trying to make the government's actions controversial in the wake of the National Action Plan," referring to Islamabad's anti-terrorism doctrine.
"When the government officials cannot reach us in Islamabad, they send people to our local newspaper offices to threaten our staff. They warn to forcibly shut down our offices or inflict 'severe consequences' if we do not stop reporting on the government's controversial policies," Bilal told me via Whatsapp, my favorite tool for instant collection of quotes, photos and interviews with sources in Pakistan.
Bilal says reporting on Balochistan involves a lot of pressure and risks. "I don't think there is a safe place in Pakistan from where you can report independently on Balochistan. Islamabad isn't safe for reporters who cover Balochistan. I get threats and warnings all the time given my work on Balochistan."
If Bilal, who works for Pakistan's most influential and widely read newspaper in the powerful Islamabad bureau, faces threats, you can imagine how hard working circumstances are for Ali Raza who reports from a small Pakistan-Iran border town in the chaotic and violent Balochistan region.
The government is not only systematically silencing the media in Balochistan through coercive laws but it is also trying its best to keep the masses uninformed about these undemocratic practices. Ali says the government should revise the list and take his name out.
"Otherwise, I will go to the court," he threatens.
If you enjoyed reading this article, please make a donation to help me re-launch the non-profit online newspaper, The Baloch Hal. To make a donation, please click here.
Calling all HuffPost superfans!
Sign up for membership to become a founding member and help shape HuffPost's next chapter