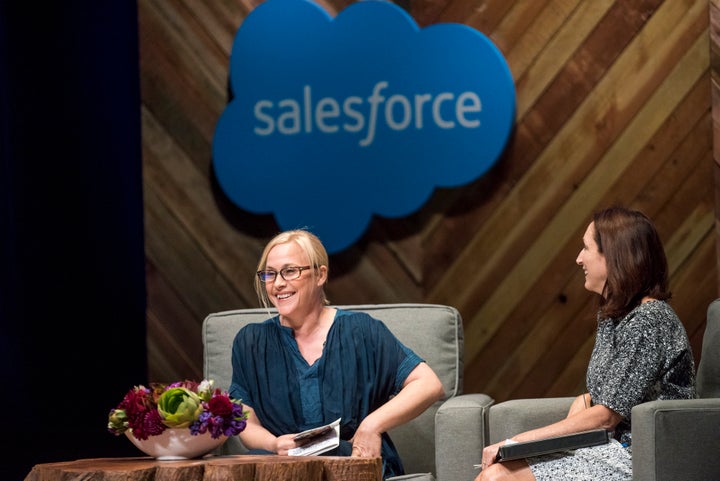 SAN FRANCISCO -- Patricia Arquette has taken her fight for equal pay from Tinseltown to Silicon Valley.
On Thursday, the Oscar-winning actress sat down with Noreen Farrell, the executive director of Equal Rights Advocates, at the Dreamforce Women's Leadership Summit, part of Salesforce's annual conference in San Francisco. In front of a predominantly female audience -- a rare sight at the seemingly male-dominated conference -- the two women discussed how the wage gap has harmed women across the board.
"The actions that we need to take for women right now around the world have to be radical, unnatural readjustments," Arquette said.
Arquette has become one of the nation's leading advocates for equal pay after turning her 2015 Academy Award acceptance speech into a rallying cry for closing the gender wage gap, calling for "wage equality once and for all, and equal rights for women in the United States of America." She's since advocated for California's Fair Pay Act, which Gov. Jerry Brown is expected to soon sign into law.
She continued that crusade during Thursday's talk, pointing out how lower wages hurt women at every stage of their lives.
"We are kind of lying to our daughters when we tell them they can do anything," she said. "Economically, girls are going to crash their heads against the glass ceiling and get cut up in the process."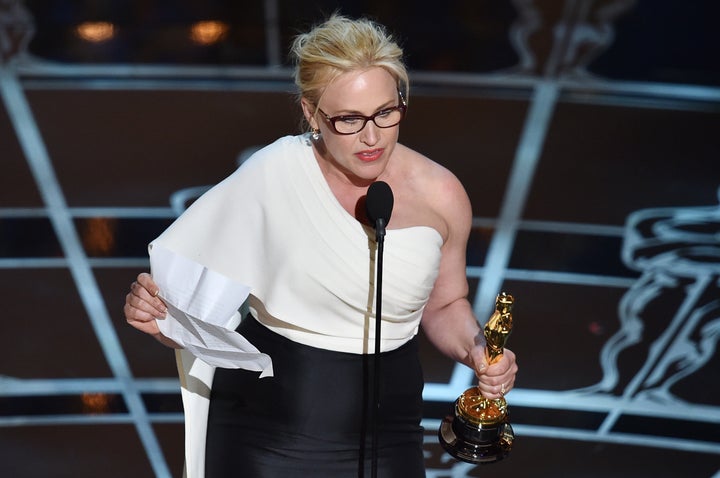 Arquette's talk was part of a daylong series of panels highlighting the challenges women face in the workplace and efforts in the tech industry to increase female representation and leadership. It's the latest step Salesforce has taken toward improving gender diversity in the technology. Earlier this year, Salesforce CEO Marc Benioff announced he would review each of his employees' salaries to ensure men and women are paid equally for equal work.
Women have always been severely underrepresented in tech, and the situation has only grown worse in Silicon Valley's app-driven boom. According to a study released earlier this year by the American Association of University Women, just 26 percent of computing jobs in 2013 were held by women, down from 30 percent in 1990. For the women who do make it into the industry, the turnover rate is alarmingly high -- a 2008 Harvard study found that 56 percent of women in tech will leave their jobs midcareer. And while the wage gap is smaller in tech than in other industries, women in tech are still making 89 percent of what their male counterparts earn.
Farrell and Arquette discussed those points on Thursday, lamenting the lack of women in the upper echelons of Silicon Valley's top firms.
"As a consumer of tech products, I do want to see what women come up with," Arquette said, "If you're losing such a vast amount of women, you're going to lose things that are very important, and that's unfortunate for people in the future."
Arquette also discussed how the wage gap is much worse for women of color -- a fact she was criticized for not bringing up during her now-famous Oscar speech. While women overall make an average of 78 cents for every dollar earned by a man, the wage gap is significantly wider for black and Hispanic women. Black women earn an average of 64 percent of what white men make, while Hispanic women make just 54 cents on the dollar compared to white men.
"That's not the America I want," she said.
She also noted the importance of women self-identifying as feminists, acknowledging she didn't always feel comfortable with the label.
"I wasn't raised self-identifying as a feminist. A lot of people around me acted like it was a witches' coven where, you ate male babies or something like that," she said to much laughter in the audience. "Later, I learned that feminism means people believe women should have equal rights."
Arquette's change in heart was mirrored by Thursday's audience. At the beginning of the talk, Ferrell asked everyone in the audience who would call themselves a feminist to raise their hand. About three-quarters of the audience responded affirmatively. She asked the same question at the very end of the session and almost everyone in the room had their hand raised.
Arquette also pointed out that few women in college call themselves "the f-word." That, she said, needs to change.
"When we disenfranchise each other and we don't claim this word, and with this word claim that we believe women should have equal rights in the United States... we really dilute our own message and we dilute our own power," she said.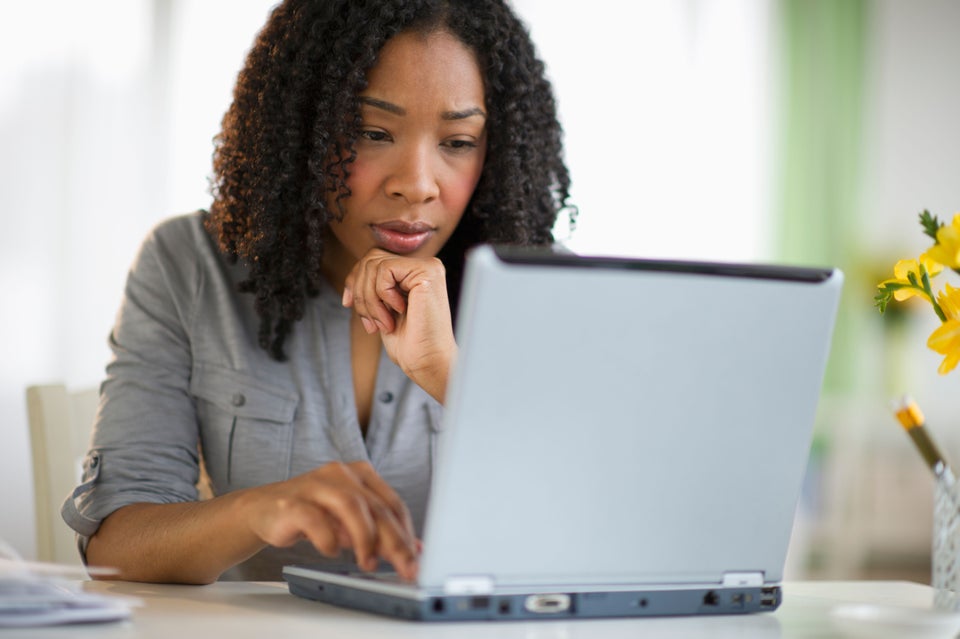 12 Things Every Woman Should Know About Money
Support HuffPost
The Stakes Have Never Been Higher
Related
Popular in the Community