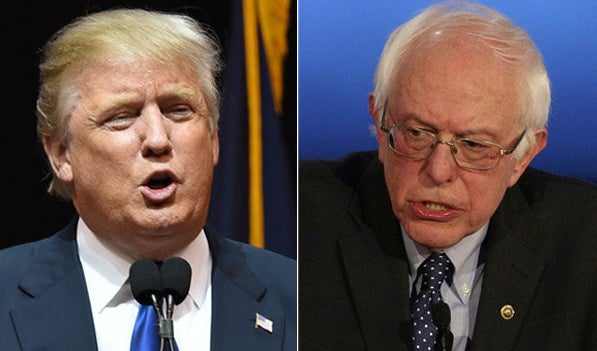 The past few years have been very good for United Technologies. The contractor does billions of dollars a year in business with the federal government. CEO Gregory Hayes pulled down nearly $10 million in 2014, and over $20 million the year before. On Thursday, the company reported $7.6 billion in profits, up from $6.2 billion the year before, and $5.7 billion the year before that. In October, United Technologies even expanded its stock buyback program to $12 billion. Spending the company's money to purchase its own stock elevates the value of its share prices. United Technologies was so flush with cash that it could burn money to boost returns for its investors.
Surely this largesse would trickle down to its rank-and-file employees, right?
On Wednesday, Carrier, the air conditioner manufacturing wing of United Technologies, told workers at its Indianapolis plant that it would be outsourcing their jobs to Monterrey, Mexico.
"Throughout the transition, we must remain committed to manufacturing the same high-quality products," an executive can be heard insisting in a video of the announcement.
"Yeah, fuck you!" a member of the crowd responds.
"Please quiet down," the official says. "This was an extremely difficult decision."
Watch the reaction in the video below.
The United Technologies official delivering the bad news explicitly tells workers that they are not being laid off due to any failure on the job or lack of productivity. It's just business.
American politics has been just business since the late 1970s. In that time, middle class wages have declined and the wealth of the top 1 percent has exploded. There are plenty of Americans -- Republican and Democrat alike -- who are angry about that. It isn't a white working-class problem. It's a working-class problem. The video shows men and women, black and white, receiving the bad news. It was first posted to Facebook by Carrier worker LaKeisha Austin, who is originally from Flint, Michigan. The man on stage delivering the news is white.
Over the past year, the establishment wings of both the Republican and Democratic parties have struggled to understand the outrage expressed in that video. How could people seriously consider a Democratic socialist from Vermont, or a crypto-fascist strongman for president?
The answer is pretty simple. Both Republicans and Democrats have consistently backed economic policies over the past 35 years that have systematically gutted the American middle class. For decades, Congress has listened to corporate lobbyists who told our representatives that if they could just cut this one tax rate, or just ease this one regulation, there would be a renaissance of prosperity. The renaissance has happened for the rich. Everyone else has been left behind.
"Yesterday was a really bad day for my home state of Indiana," Sen. Joe Donnelly (D-Ind.) said at a hearing on Thursday, noting that 2,100 Carrier workers had been notified of their impending termination at a company that had operated in Indiana since the early 1950s. Donnelly's outrage was directed mostly at the lobbying establishment.
"These same folks said if we put in tax extenders, things like bonus depreciation, research credit, [the Export-Import] bank. I sat here and fought for Ex-Im Bank because these folks came in here and said this will help American jobs stay in America," Donnelly decried.
Donnelly and Congress secured all of those perks for U.S. corporations. United Technologies offshored thousands of jobs anyway.
Watch a U.S. Senator tell the world he's been deceived by corporate neoliberals:
United Technologies not only relies on the federal government for billions of dollars in revenue, it contributes millions of dollars a year to well over 100 nonprofits, from the centrist Brookings Institution think tank, to partisan groups including the Democratic Governors Association and the Republican Governors Association, to anti-tax organizations and straight-up corporate lobbying front groups. These donations embed the company deeply within Beltway culture, securing it an aura of elite respectability.
Bernie Sanders and Donald Trump have been persistent critics of American trade policies that other candidates have embraced as pro-growth. They have very different messages. Sanders targets his outrage against the moneyed corporate class, while billionaire Trump pins the blame on immigrants, foreigners and corrupt politicians who cut self-serving deals. Sanders argues that U.S. trade policies hurt workers around the world by degrading labor and environmental standards. Trump focuses his rage on the others who take the jobs. But both are tapping into a continuing domestic outrage that Democratic and Republican elites alike should have recognized decades ago.
"We're committed," the Carrier executive promises at the end of the layoff announcement, "to treating you with respect throughout this transition."
Popular in the Community