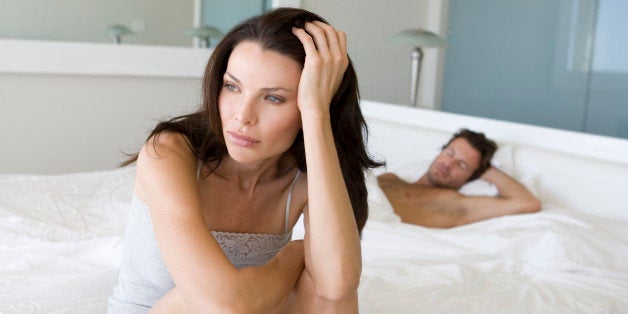 One in four married couples are only staying together for the kids' sake and plan to divorce once they're grown, a new survey from a UK law firm suggests.
Of the 2,000 respondents -- all of whom were married parents -- 18 percent had a specific date in mind to end their relationship. More than a third of respondents said they simply had too much to lose to get divorced right now.
Why else do unhappily married couples stay together? See the infographic below for the top 10 reasons.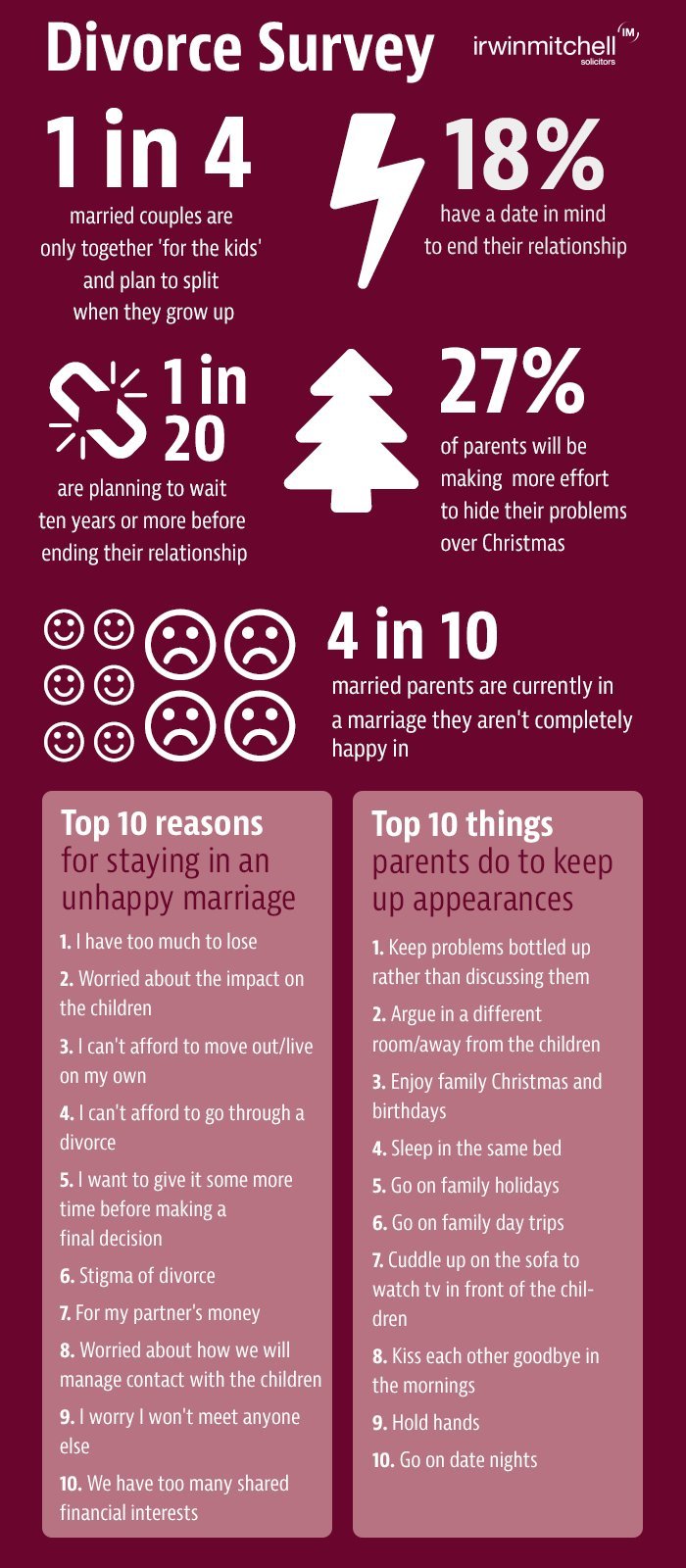 Related
Before You Go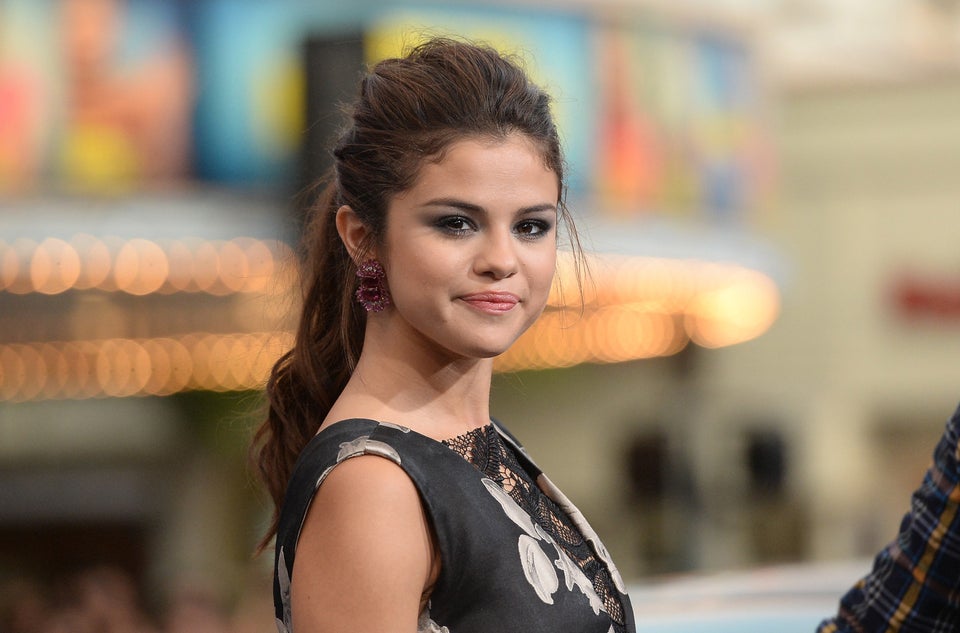 Celebrities Talk About Their Parents' Divorce