People from all over the world are shouting from the rooftops (often accompanied by super cute selfies!) that they are not ashamed of having mental health conditions. The Twitter movement is called #imnotashamed and it's generating thousands of heartfelt, inspiring tweets. Check out the strength, hope and bad-assery displayed in these selfies and statements. Society, take notes.
#imnotashamed of my mental health condition because it doesn't define who I am. -@MHMegsy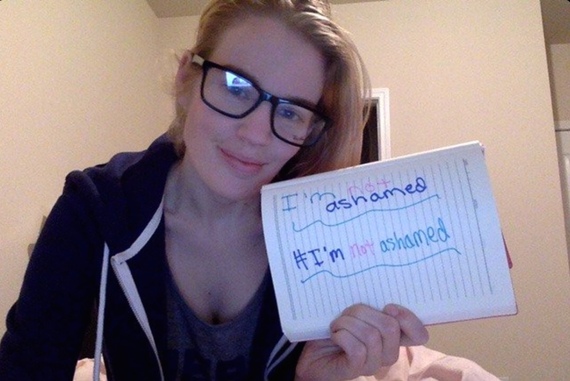 #imnotashamed that I got help because it made me a better man, partner and dad. Being a man means asking for help. -@daddiagnosed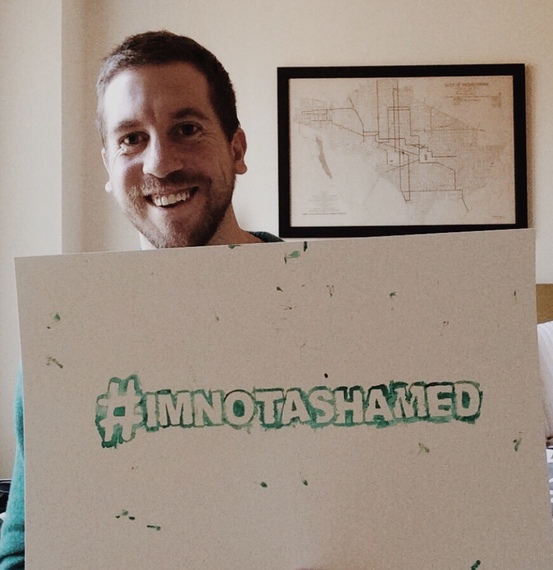 And then it got even more awesome: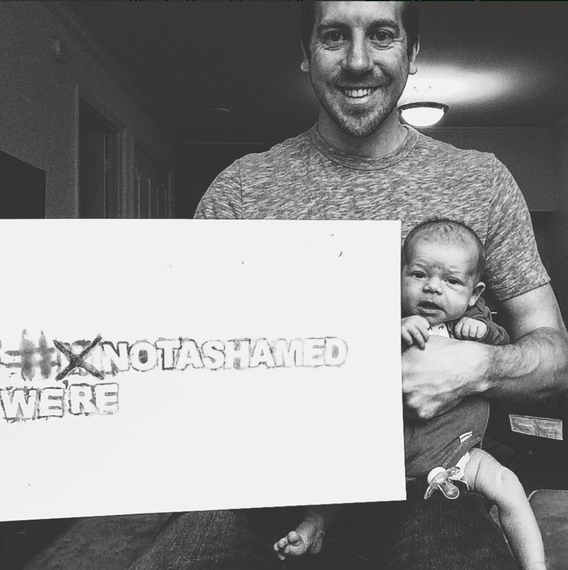 #imnotashamed to live with my mental health conditions because our minds are a part of our bodies, so we shouldn't consider physical and mental health as separate. I don't view my mental illnesses as different from my asthma or my allergies. -@soupernic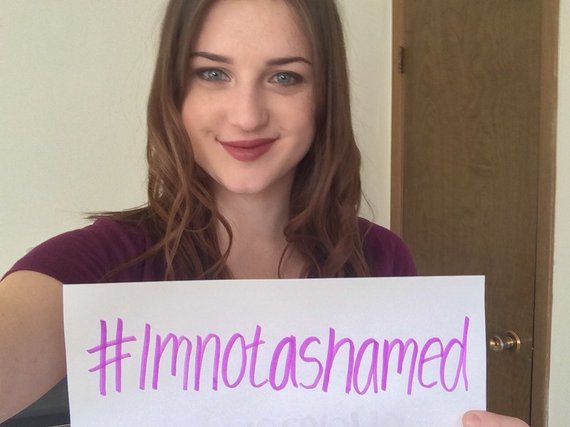 The shame caused my sister to end her life so #imnotashamed to promote #zerosuicides.-@RollinsMarlon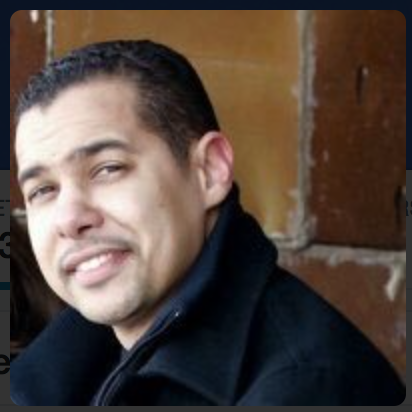 And then his work took a pic to support! -@CHNw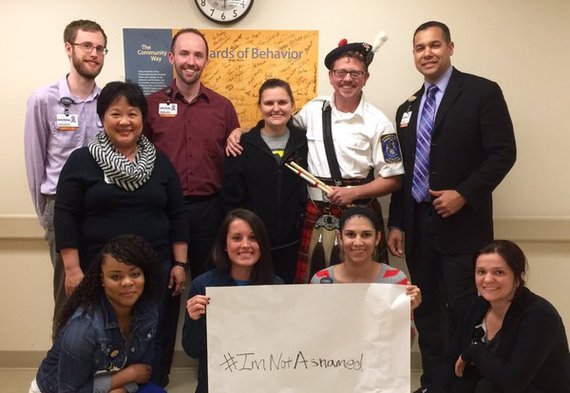 My brain has always worked differently and I used to try to hide it to prevent being labeled a "freak." One day I decided that being a "freak" wasn't a bad thing. #imnotashamed. -@mar_andras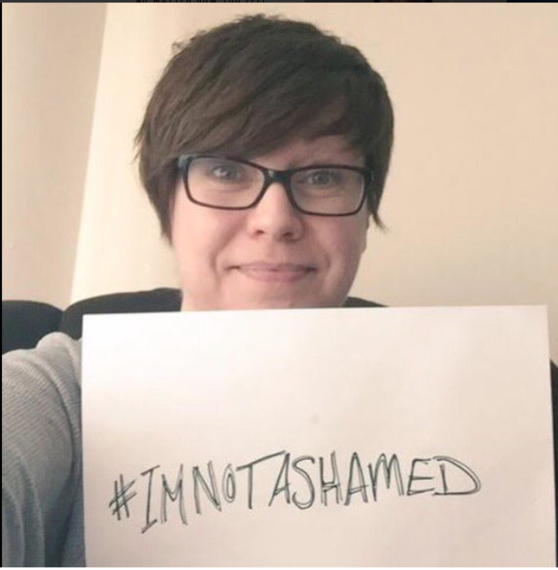 #imnotashamed of my mental illness because I believe that my mental illness has made me an incredibly strong, empathic, courageous and brave woman. -@sharigebhard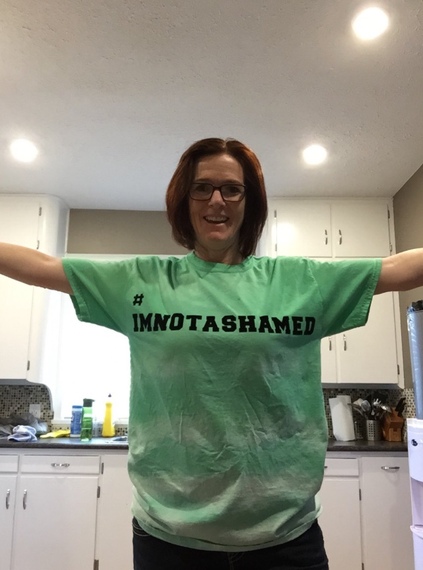 #imnotashamed of my son who died by suicide. My son was a creative genius and he taught all of us what it meant to let another human being know they mattered. -@AnneMossRogers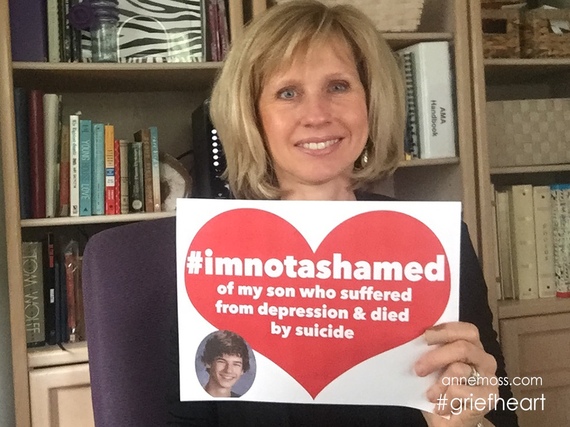 #imnotashamed because my story can help others. -@__sheisfierce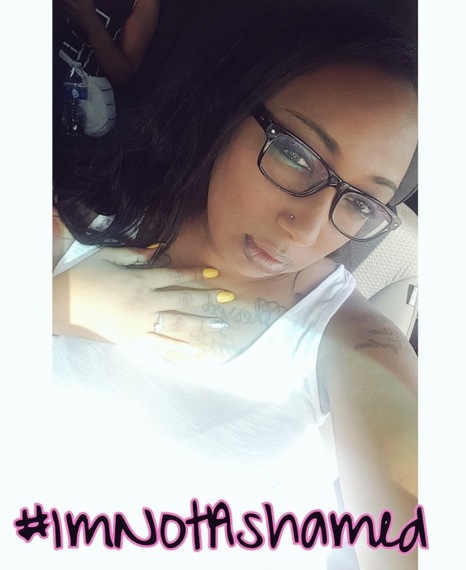 #imnotashamed because #mentalillness affects all and #nostigma #noshame can save a life. Asking for help shouldn't be scary. -@PierScience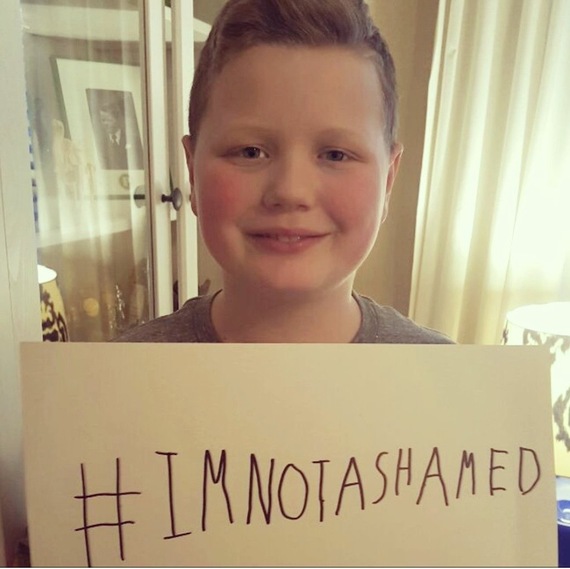 #imnotashamed because I have friends and family who have mental illnesses and they are some of the greatest people in this world. -@marieism0914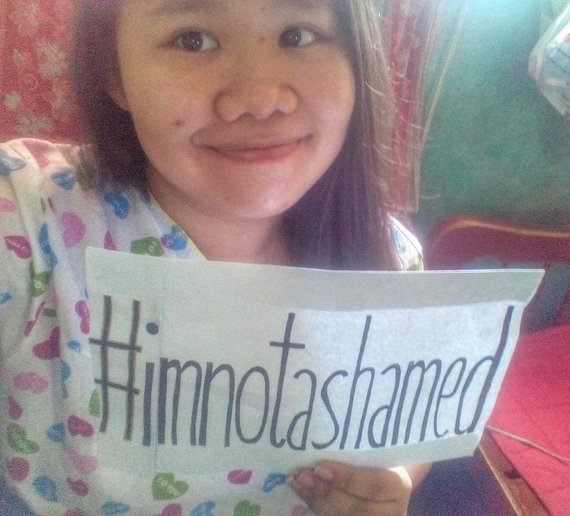 If you want to get involved with the shame shedding, you can find Team Not Ashamed at their website or Twitter. Below is a music video with more great #imnotashamed selfies. Here's to less shame and silence and more hope, connection and compassion.