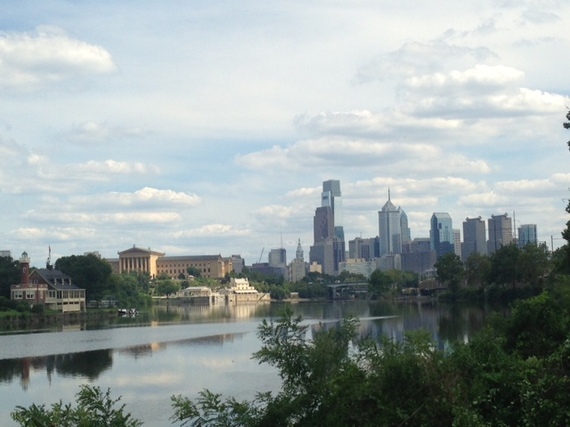 From its cash-strapped school district and embattled police department, to its eye-popping poverty and unemployment rates, Philly presents real challenges and opportunities for those bold active citizens who dare to engage and transform the system.
Philadelphia is a big city, with big problems, and big personalities; which means big egos, and occasionally big political turf wars.
It's a city that's entrenched in politics, old money, and old ideas. Philadelphia is a city where many live, but few engage, and even fewer hold power. It's a machine city some may say, where despite the implementation of the most brilliant civic engagement strategies, the election still doesn't belong to the people who vote, which on average is less than a quarter of the city's total population of a little more than 1.5 million.
A city of first indeed, Philadelphia ranks number one among the nation's 10 most populous cities with residents living in deep poverty.
And with a goal of being positioned as a world-class city, Philadelphia has failed terribly in educating its young people on globalization and the need to be an active citizen who lives locally, yet produces and competes globally.
Many Philadelphians - advocating for more funding for the nation's eighth largest school district - recently staged sit-ins at the Governor's office in Harrisburg, yet the money they demanded will be just enough to be deliver an education that'll be lucky if it's considered mediocre.
And even still with all the increased civil disobedience and protest, no one... NO ONE is demanding a globalized, digitized curriculum that produces informed and engaged citizens who can solve problems through critical thinking and leverage. NO ONE is demanding a funding formula that takes into consideration the district's demographics, a healthy U.S. advertising market and how the bottom line of many corporations could be satisfied through market development programs that leverages the district's assets: attendance and facilities.
Philadelphia is ground zero for problems, which means it's a great place for opportunity.
For example, teachers are being laid off in record numbers, and tech startups are growing expeditiously. The hack-a-thons are increasing in frequency, so a program that pairs the city's robust tech community with unemployed teachers to create and scale innovations that engages students and supports teachers is just what the absent nurses ordered.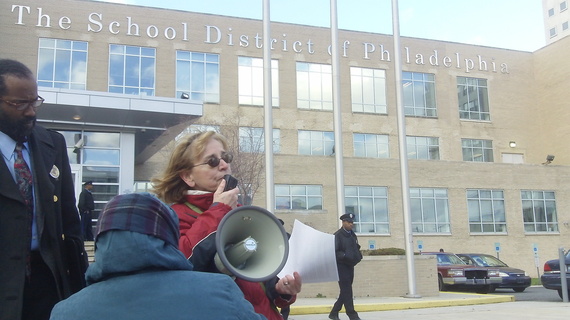 Due to climate change, Philadelphia and other east coast cities will get wetter, and west coast cities will get drier. Investing in a large-scale, water harvesting infrastructure and a multi-state pipeline could enable the city to sell water to drier regions, and use the taxes to perpetually fund schools.
But for these ideas, and others like them to ever see reality, it's going to take collaborations across disciples and neighborhoods. It's going to take comprise, cooperation, commitment and collaboration at every level of society and government.
To solve the tough problems facing Philadelphia, communities need to be informed and engaged, checks and balances need to be erected and maintained, egos need to be checked at the door and only what's good, sustainable and economically-wise for the community should be introduced and signed by lawmakers.
A more informed, engaged, educated, responsive and prosperous Philadelphia won't happen through prayers and wishes or the election of a white mayor, it'll be achieved by the those of us bold Philadelphians who dare to engage and transform the system, which at this point should be all of us, or at least of those who can read, write and vote.
Thanks for reading. Until next time, I'm Flood the Drummer® & I'm Drumming for JUSTICE!™
Calling all HuffPost superfans!
Sign up for membership to become a founding member and help shape HuffPost's next chapter