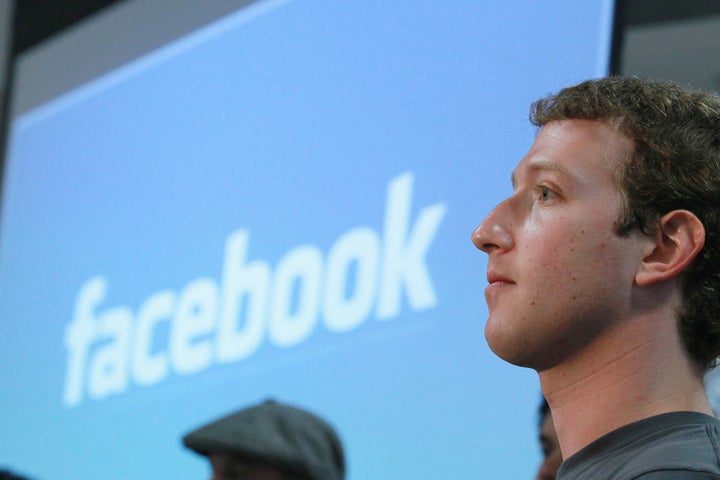 Risk Factors for Funding the Next Social App Gold Rush
Pinterest is an amazing viral growth story, having grown to more than 18.7 million monthly U.S. visitors in March 2012 according to comScore. We're already seeing other crazy growth numbers from cross desktop/mobile apps like Viddy and Socialcam. Two major trends are emerging: 1) we're going to see many more hyper-growth cross-platform applications, and 2) Facebook will usually be the biggest beneficiary thereof, in monetary terms. Here's why and how.
Facebook is the first true "audience operating system" for online and (even more in the future) mobile. Hugely valuable companies have already been built on its back and at times Facebook has changed the "rules" related to how companies freely get (and/or pay for) that distribution. Zynga and Instagram are two examples of this.
In the former's case, Zynga's ability to profitably cross-promote massive games based on its existing user base was largely a result of a more permissive time, when messages and invitations initiated by users were sent to user's email inboxes (in addition to messaging within Facebook). Facebook clamped down on this later, restricting the visibility for application requests and invites within the user's Facebook account (and significantly lowering application virality). Facebook and Zynga now do a delicate dance on the topic of in-app revenue from virtual currency. And along the way, every new Farmville user or social gaming fan is becoming targetable within the Facebook advertising environment not just to Zynga, but also to the thousands of advertisers looking to hone in on people interested in their game, product or brand.
Not every huge social application adoption story has ended happily. Slide, Inc., like Zynga, also benefited from more-permissive Facebook messaging rules in earlier days. Unlike Zynga though, Slide never turned its more than 150 million users (doing things like throwing sheep at each other), into anything of significant monetary value. Slide raised $50 million at a $500 million-plus valuation in 2008 but wasn't able to turn that into a solid business model. Slide was bought by Google for far less than that valuation ($182 million) and then amid lackluster user adoption shut down in 2011, in favor of Google's move toward Google+.
Now, Facebook is pushing its Open Graph and Timeline applications -- you've likely seen these as "readers" operated by The Washington Post, the Guardian or Yahoo!, music apps like Spotify or video apps like the aforementioned Socialcam or Hulu. Here's what Facebook's developer site in the "core concepts" area:
In 2010, we introduced an early version of Open Graph, an extension of the social graph, via the Open Graph protocol, to include 3rd party web sites and pages that people liked throughout the web. We are now extending the Open Graph to include arbitrary actions and objects created by 3rd party apps and enabling these apps to integrate deeply into the Facebook experience.

After a user adds your app to their Timeline, app-specific actions are shared on Facebook via the Open Graph. As your app becomes an important part of how users express themselves, these actions are more prominently displayed throughout the Facebook Timeline, News Feed and Ticker. This enables your app to become a key part of the user's and their friend's experience on Facebook.
For prospective investors in these Timeline app companies, some of which are said to be in the process of raising money at (ahem) overly "healthy" valuations, a word of caution. It's getting easier and easier to build apps and plug them into ready-made viral and paid distribution, and thus the value that investors may ascribe to a huge user base -- if untethered to a business model -- is going to diminish greatly. Simple supply and demand, right? More apps with big user bases mean the value of a "user" should go down.
After all, it took the concerted efforts of the world's largest advertising company and more than four years to make a site like YouTube (supposedly) profitable. In a world where plugging into viral distribution is an option like never before, and more apps and companies are able to do it, the relative value of unmonetized user adoption will continue to decrease. Thinking that Facebook will acquire your app company? Mark Zuckerberg, CEO of Facebook, recently said of the Instagram acquisition, "We don't plan on doing many more of these, if any at all."

Not one of these applications or sites is another YouTube or Facebook. They might be the equivalent of an Instagram, but likely without the $1 billion-plus exit to Facebook. Any company looking to acquire them at an inflated valuation, will need to consider the significant built-in risk factor of their dependency on the Facebook platform as a viral growth engine and the ability for Facebook (and nobody else) to combine and leverage its billions of other data points about users, along with the ones created by these apps, to sell more advertising and other interest-related products.
How does Facebook benefit from all of this third-party app activity? Well, this activity it provides Facebook and its advertisers additional ways to target ads to users with something called "action spec targeting." Note: Facebook describes this in its public documentation as a beta capability subject to change and is currently limited to developers with Ads API access (our company, Optimal, Inc., is a Facebook Preferred Marketing Developer).
What this allows marketers to do is to combine these activities at a general ("pinners" on Pinterest) or specific level (types of objects pinned), along with other targeting options Facebook offers. This could include demographics, location and other factors where it already has far more audience targeting power than any other source available online today (save for the ability to scalably target by employer/industry where LinkedIn still holds sway).
Let's look at Pinterest now specifically to see the kinds of "signals" that are being created for advertisers to target.
Figure 1: Pinterest March 2012 US Traffic Figures (source: comScore)

According to comScore, the 18.7 million U.S. visitors to Pinterest.com in March 2012 are split 65/35 in favor of women, and women are also more actively using Pinterest.com as shown by both minutes and page views, which are roughly 84/16 in both cases.
But these figures speak to consumption and creation alike, not creation of content only, also known as "pinning." To understand pinning, we can look at the Facebook Open Graph data to understand these trends over the past two weeks.
We can find approximately 2.2 million U.S. "pinners" targetable in this manner who have pinned something in the last two weeks, and we based our analysis on this group.
These figures show that the pinning activity is even more gender-skewed than comScore's higher-level page view metrics.
Figure 2: Pinterest Pinners Topline by Gender

Pinterest is finding an especially receptive audience in states including Utah, Iowa and Wisconsin. The Index shows states with a disproportionate share of Pinterest pinners. In absolute terms, California is the largest, with 9.8 perent of US pinners, but California users make up 13% of US Facebook users, meaning that pinners "under index" in California.
Figure 3: Pinterest Pinners: Likelihood Index by State

The average age of pinners is 32 years old, and they also disproportionately tend to be married or in a relationship. For example, pinners are 73 percent more likely than the average US Facebook user to be engaged.
Figure 4: Pinterest Pinners by Relationship Status

But we've saved the best for last. We looked at other popular interests which pinners express to get clues as to who these people are, above and beyond understanding them from a demographic perspective. This shows some of the largest interests that we track at Optimal, and their likelihood to be shared by Pinterest pinners relative to the U.S. Facebook population. For example, a Pinterest pinner is more than 10 times more likely that the average US Facebook user to be interested in Etsy, or 7.5 times more likely than average to be interested in scrapbooking.
Figure 5: Pinterest Pinners by Popular Interest

I think the most valuable audience data combines the factual with the creative and unexpected, and interest-based data like the above always does that for me. This is fertile ground for Facebook advertisers, and should allow the creation of much more relevant and interesting ad campaigns -- and thus more ad dollars for Facebook, since there's currently no way for an app creator to generate revenue from the data they are contributing to the Open Graph. As a final observation on Pinterest, and hopefully quite apropos given the demographic, I'll share an observation made by my younger sister (who is an architect) about what's changed with Pinterest recently:
I am having a laugh as I discovered the only thing on the internet I subscribed to before you - Pinterest. You are an internet pro but it was nice to see I thought something had potential before it got so crazy popular. I can tell you exactly why users are topping off now. In the last 3 months or so content has gone from arty and creative to an overload of spam advertising. It's SO obvious too. I was introduced about a year and a half ago by a real hipster crowd and that was the vibe - out of the ordinary, creative, trendy and alternative. Real change: I am sure now thousands of people get paid to post crappy images to boost repins and get free exposure.
Like any new service, Pinterest will see its share of spam and other odd user behavior. Just as big a challenge, though, will be building their own viable business model around facilitating user sharing and engagement, not just enabling more ad revenue for Facebook.
Popular in the Community