Over 500 kids gathered in Washington, D.C., last week in an attempt to answer a question that baffles the minds of most adults: What does it mean to be American in the 21st century?
Those 500 plus kids, hailing from 55 different cities and organizations across the world, participated in the 19th annual Brave New Voices festival, a poetry slam that brings young poets together, every year, to talk about the topics of our time ― immigration policy, police brutality, gender equality, the presidential election. They do so, unapologetically, through the bold medium of spoken word.
"I, too, am American," a Boston-based student named Michelle recited to a crowd at BNV, directly addressing the year's theme. "They beat my accent thin," she continues, speaking in ominous abstractions, "until 'soy Dominicana' tastes foreign. Until it becomes chalk dust on brown bodies. They etch wetback into my skin as if my people's wetbacks aren't the ones breaking for them."
Michelle, like many other BNV competitors, wasn't afraid to shed light on how difficult it is for minorities, immigrants and marginalized groups to explain what it feels like to "be" American. They used slam poetry and spoken word to communicate the emotions and personal experiences that ― in the wake of the murders of individuals like Philando Castile and Alton Sterling ― are more relevant than ever.
"A lot of the kids have a lot of questions about the theme," Danez Smith, a poet, festival director, and alumni of Youth Speaks, the non-profit organization behind BNV, explained in an interview with The Huffington Post. "Some of them don't feel American or they don't identify as American. What the theme 'I, too, am America' has become for a lot of them is instead 'I, too, have rights' and 'I, too, demand my safety' and 'I demand that you respect me.'"
Smith ― who began experimenting with poetry as a kid in Minneapolis, Minnesota ― is but one of the many Youth Speaks students who has gone from BNV competitor to teaching artist to lifelong supporter of the spoken word mission. "Hamilton" star Daveed Diggs, the host of BNV's grand-slam finale on Saturday night, is another alumnus.
Diggs started slamming at Berkeley High School in California after watching the documentary "Slam Nation" with his friends. "We just got really inspired," he told HuffPost on Saturday night, the day after his departure from "Hamilton." "So we got some friends together and tried to recreate that. We had a teacher donate a classroom after school and we just started doing it."
BNV was a much smaller festival when Diggs was a kid, but the premise behind the event, which showcases the spoken word performances of students over the course of five days, is still the same: "It was an opportunity for us ― for kids who are often ignored and whose words are not valued ― to say whatever we wanted," Diggs said. "In the best way possible. And have those words honored."
Both Smith and Diggs are quick to praise poetry as an effective medium for kids whose voices need to be heard. "What writing a poem really does ― and what figuring how to perform effectively really does ― is forces people to listen to you," Diggs said. "It frames your thoughts in such a way that grabs people's attentions and forces them to hear the things that you're actually saying."
"These are techniques that you can use forever," he added. "Learning how to get a point across is pretty useful in any situation."
For Smith, spoken word is such an essential tool for young kids because of its ability to create community.
"To do spoken word, you need bodies, you need people, you need that sense of gathering," Smith said. "And that is not only such a powerful political tool, but ... to have that the chance to sit up there and tell your story. To sit in a room that is meant for you to be heard is such a powerful thing. And not only is the speaking important, but the listening is important. In poetry slams you get to hear from people from all walks of life, you get to hear from and talk to people you wouldn't meet in your daily life. And it brings down some of those boundaries that we have, you know, as people who don't necessarily interact with people who aren't like us. A poetry slam becomes a watering hole from all of us."
Smith has been impressed, especially, by the kids' abilities to discuss and honor gender politics through written and spoken word. "To see the rise of folks fighting for trans and gender non-conforming perspectives is really refreshing," Smith said.
Youth Speaks founder and executive director James Kass believes spoken word's strengths lie in its immediacy. "That I, as a young person who is living a life that is in a moment of constant change, can write a poem that day and share it that night for immediate feedback is a big key, I think, to why so many young people from so many different spaces are flocking to the spoken word," he explained.
Kass outlined the core beliefs of Youth Speaks, including the idea that adults need to meet young people where they are. Whether that means making sure that creative writing programs are accessible and available to youth, or recognizing that young people deserve an individualized approach to their literacy development. "First and foremost, we want to utilize the powerful tools young people show up with," Kass said, "to increase their critical and creative thinking skills, their ability to articulate complex ideas in ways that are both comprehensive and thoughtful."
"Young people are hungry for a space of authenticity that is non-commercial and motivated mostly by the desire to be heard," Kass added," and the desire to listen."
At the end of the festival this weekend, more than a few kids walked away with BNV accolades. After taking part in workshops and town halls, a team from Baltimore won the poetry grand slam competition (judged by a group of individuals that included White House Social Secretary Deesha Dyer and Detroit Youth Poet Laureate Hawa Rahman), followed by teams from Hampton Roads, Virginia, Atlanta and Chicago in second, third and fourth places.
Many of the BNV performances are available on YouTube, a platform Diggs suggests that interested kids use to find their way into the world of slam poetry. "Listen to everything and just start doing it," he said.
"Typically, my advice to young artists is not to wait for someone to allow you to do the thing," Diggs concluded. "Just do the thing and they'll catch up."
"Just start writing," Smith reiterated. "I think we get so scared to write sometimes that we never do. But it's all a process of trying and failing and trying again. And to not be scared to share your story. Whether that's at an open mic or with friends you really trust. Just get out there and tell your truth because no one else can. And nobody else will."
For more on the work Youth Speaks does, presenting spoken word performance, education, and youth development programs around the country and globe, head over to its website here.
CORRECTION: A previous version of this story inaccurately transcribed the words of Michelle's poem at BNV. It has been corrected.
Related
Before You Go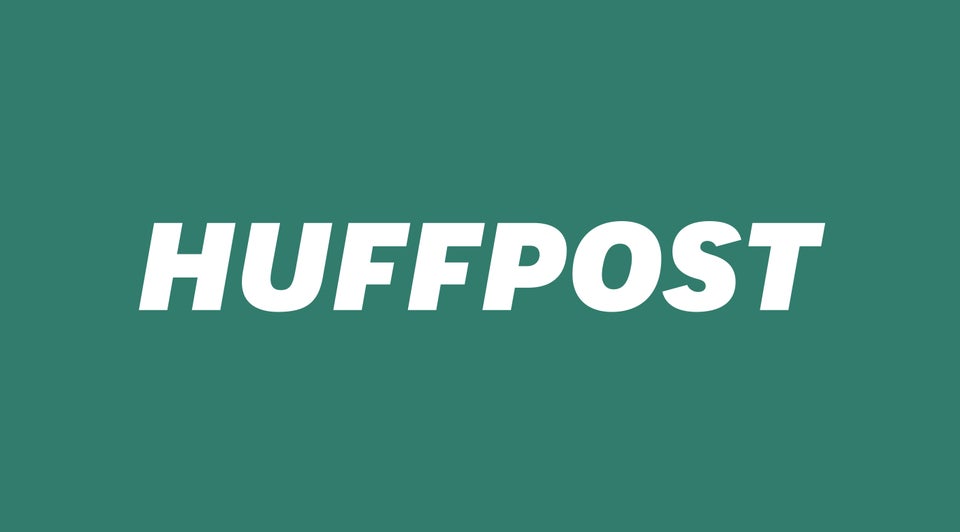 13 Slam Poems That Pack A Serious Feminist Punch
Popular in the Community