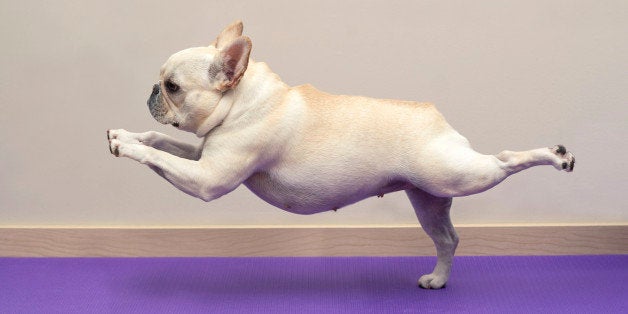 My intention of writing this article is not to convince you that yoga can cure stuttering. I am fully aware that everyone deals with their stutter is different ways. I am only sharing my personal experiences with yoga in regards to it helping me cope with my stutter. I am not a certified yoga instructor nor am I a certified speech pathologist. I'm just a person who stutters who's obsessed with doing yoga!
Doing yoga is an excellent way to relieve stress, especially if you are a person who stutters. I started practicing yoga about two years ago, because it helped me to cope with my stutter. In the past, I have had a lot of anxiety pertaining to my speech. Not only does yoga continue to help with my stress and relaxation, it helps to build up my confidence in terms of me trying new yoga poses and improving my posture. Here are a few ways that yoga has helped my stutter.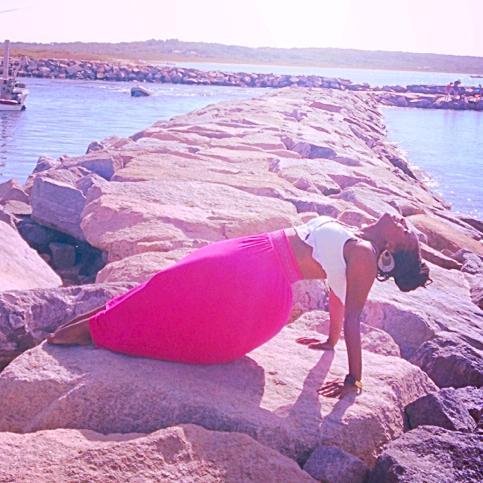 One of the main reasons why I have found that practicing yoga helps to improve my confidence regarding my stutter, is because of certain yoga poses that help with my posture. I personally believe that improving one's tension around the neck, shoulders, upper, and lower back help with posture, thus helping with self-confidence. When I sit up straight with my head held high and my shoulders positioned back, it helps me have confidence in the way that I speak and how I deliver what I am trying to say. I usually do poses to help open up my chest and shoulders, such as Downward-Facing Dog or Tree pose.
In addition to improving my posture, I find that doing yoga poses, such as balancing on my head or twisting my body like a pretzel, makes me feel like I can conquer anything that stands in my way!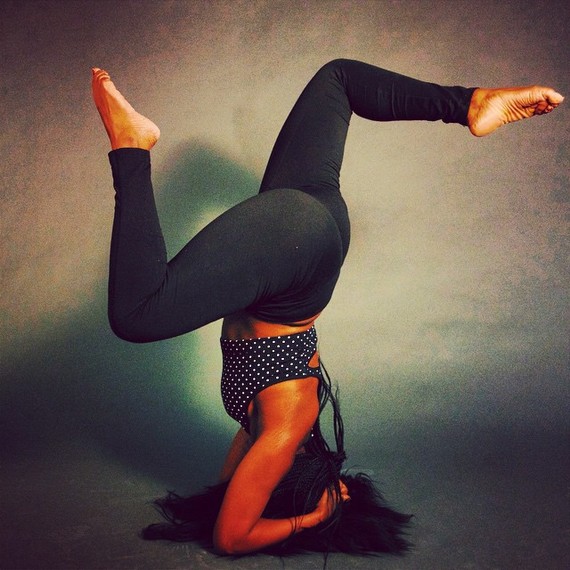 After a long day, especially when I have had severe stutters, yoga helps to distract me from thinking about other things. I personally believe that one should take at least thirty minutes out of their day to relax and destress. I use yoga particularly for my breathing, in terms of releasing stress and letting go of negative thoughts.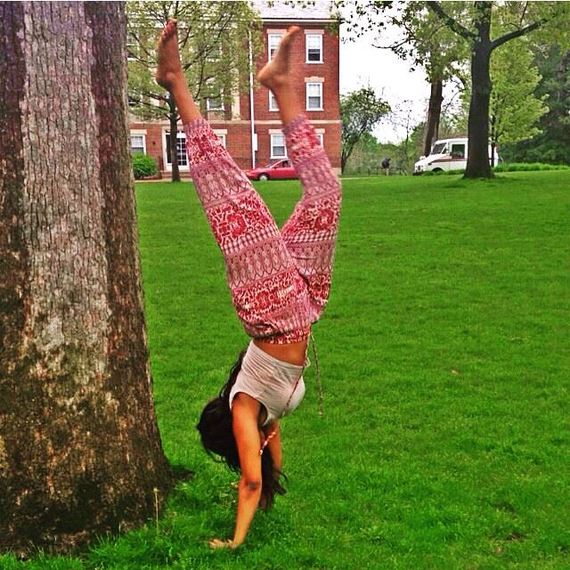 I hope that my yoga journey inspires other people who stutter to try yoga (or any new or challenging activity for that matter)! I love this particular activity and it has helped with me being more confident, believing in myself, and trying new things. Namaste and stutter on!