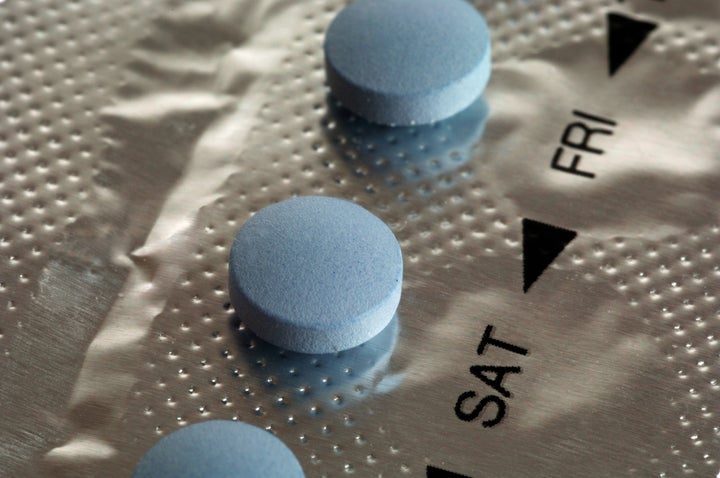 When President Obama announced that because of health care reform, birth control would soon be available for free in new insurance plans, you would have expected universal approval.
After all, virtually all women, including 98 percent of Catholic women, have used birth control at some point in their lives and 71 percent of American voters, including 77 percent of Catholic women voters, support this policy.
That is why I was stunned to read E.J. Dionne's column in the Washington Post today denouncing a decision that should instead be lauded, especially by those of us who care about religious freedom, women's health, and economic fairness.
The truth is, the president's decision respects the diverse religious views of the American people, who deserve the right to follow their own conscience and choose whether to obtain contraceptives, regardless of where they work. And that is what this policy guarantees -- with one carefully drawn exception. This decision respects the deeply-held views of religious institutions. If their mission is primarily religious and the majority of their employees and clients share that faith, religious institutions do not have to provide contraceptive coverage to their employees.
So, despite what his critics claim, the president's policy does in fact respect religious freedom. In addition, opponents of this policy shockingly ignore the facts: that it will reduce the number of unintended pregnancies and abortions in our country -- a goal I thought we all shared.
The president followed the advice of the Institute of Medicine and other independent medical experts who recommended that health plans cover preventive services that women cannot afford to miss, including annual exams, HIV screening and, yes, contraception. These experts know the truth: The best way to prevent unintended pregnancies and reduce the number of abortions is to make birth control more accessible to women and men. Period. Without birth control, a couple has an 85 percent chance of having an unintended pregnancy within a year.
Finally, this decision will help working families by giving them access to free birth control. The cost of birth control can be prohibitive for many women, particularly in these difficult economic times. In fact, 34 percent of women voters report having struggled with the cost of prescription birth control. Surprisingly, Dionne glosses over the crucial issue of cost by recommending that the President simply require plans that won't cover birth control to tell their employees where else they can buy it. He dismisses it as a "modest cost." Well, tell that to the woman making minimum wage and struggling to buy groceries for her children -- paying an extra $600 a year for birth control pills is a major expense for her, not a "modest cost."
Improving access to affordable birth control is not a controversial issue for the American people, the vast majority of whom support family planning. The president's decision should bring all sides together because it will help millions of women and their families. Certainly, that is a policy worthy of our praise.
Calling all HuffPost superfans!
Sign up for membership to become a founding member and help shape HuffPost's next chapter