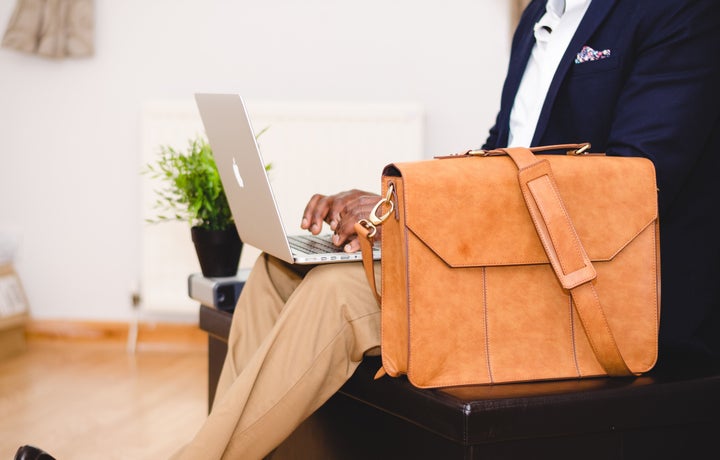 The job search spectrum has certainly changed in the digital age for candidates, recruiters, and companies. A new report by LinkedIn, Inside the Minds of Today's Candidate, surveyed more than 14,000 global professionals about their job-seeking attitudes and habits in the job search market. This report provides incredible statistics from a wide-angle lens.
What Recruiters & Job Seekers Can Do To Help Propel The Job Switch
Personalized messaging goes a long way and it's no surprise the report emphasizes the importance of striking common grounds, being humanistic, and taking the time to get to know the candidate. 90% of job candidates are open to new job opportunities and 63% feel flattered when recruiters reach out to them. However, 56% of job candidates are more likely to respond if the hiring manager reaches out instead.
LinkedIn's report suggests that several ways to power your outreach in the job search process include creating relationships with hiring managers and senior recruiters, and boosting your own credibility by engaging with your network.
LinkedIn has also created a lot of new buzz with its Open Candidates feature that it released last year. This feature has enabled professionals to secretly notify their openness to recruiters and has equally enabled recruiters to identify candidates seeking new opportunities. Truly, a win on both sides of the coin!
"By clicking the 'open to new opportunities' button, millions have doubled their chances of being contacted by a recruiter," says Imani C. Greene, PR Manager of LinkedIn's Talent Solutions division. Greene offers these key additional tips for job seekers looking to garner more glares on LinkedIn from recruiters, hiring managers and companies:
Keep your title short. LinkedIn data shows that having a standard title (e.g. "software engineer") rather than a more clever one (e.g. "coding ninja warrior"), makes you 45% more likely to be messaged by a recruiter.
Lose the selfie. Having a professional headshot is key in getting noticed and LinkedIn members with a photo are 10 times more likely to receive an inMail from recruiters.
Summarize your skills. The "summary" at the top of your profile, when clear, concise and creative, make you 6 times more likely to receive an inMail than not having one.
Respond to your inMails. When a recruiter reaches out to you through InMail, don't let it go ignored -- even if you're not interested. A simple response, opens the door to new relationship and job leads so you can always find your way in.
Greene's points are spot-on. I consistently stress to clients the importance of having a strong LinkedIn presence and an engaging one. "Whether you publish your professional point of view, comment on colleagues' posts, or follow your favorite companies, be active on the platform and you'll get noticed," advises Greene.
What Companies Can Do To Target More Job Seekers & Retain Top Talent
According to the new report, job seekers spend, on average, 1-2 months of gathering information about an organization before applying. The top two places that job seekers go for this information are the company's website and LinkedIn. So, if your company's LinkedIn page is lacking, make it a focal point to give insight into your company's mission and workplace culture. 49% of professionals follow companies on social media to stay abreast on job openings, and 35% state that LinkedIn has played a significant role in the recent job switch. LinkedIn's report also recommends optimizing job descriptions with keywords that your company's target talent utilizes. When it comes to employee retention, Greene advises: "When they're in the door, the key to retaining employees is simple: teach them. Opportunities for challenge or to improve their skills (56%) is the biggest reason people want to stay in their current job."
The report notes that only 37% of people plan to stay at their job more than 3 years; yet, people who plan to stay more than 3 years cited that they plan to stick around because of great work-life balance (36%), alignment with company values (26%), and flexible work/telecommuting opportunities (26%).
SAP utilizes LinkedIn to seek out top talent in its job search pool. "LinkedIn is a critical component of SAP's recruitment 'talent attract strategy' [mission]," advises Matthew Jeffery, Vice President and Global Head of Sourcing and Employment Brand at SAP. "We have a sourcing team that is constantly pipelining and ensuring that there is a continual flow of great talent to open positions. SAP also recognizes the huge value of LinkedIn as a branding tool. Being able to reveal what 'Life at SAP' is truly like to candidates, through real-life, authentic employee-driven stories, via engaging content on platforms like LinkedIn, truly makes a difference in employment brand perception."
At SAP, the focus is on workforce agility, an area that hinges on skills important to the organization's effectiveness and leadership that will fit into potential market expansion. Mick Collins, Vice President of Workforce Analytics and Planning at SAP, notes that "Gone are the days when every employee was a full-time hire, working a defined number of hours per week at a standard pay rate. Today, our customers are managing a workforce that is increasingly diverse, mobile, flexible, and transitory."
Similarly, Vivian Maza, Chief People Officer at Ultimate Software, advises to look at workplace culture as it "sets the tone for the entire company." She recommends asking whether employees feel supported, respected, and trusted by their managers and company leaders. Adam Rogers, Chief Technology Officer and SVP of Product Development at Ultimate, notes that Ultimate is "continually looking for ways to enhance its people's ability to grow in skill and capability." This quarter, Ultimate will launch a new program to "provide a highly dynamic, personalized approach to giving employees ownership of their career development while exposing them to all of the many opportunities that exist within the company."
LinkedIn has created infinite possibilities for new business relationships and successful job searches for candidates, recruiters, and companies. It's time to go and engage.
Related
Popular in the Community