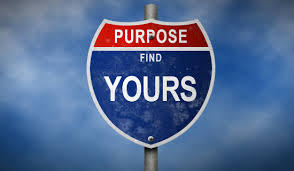 (photo credit - psychologytoday.com)
Written By Tamiko Cuellar

"The two most important days in your life are the day you are born and the day you find out why." - Mark Twain.
Purpose is the reason that something or someone is created or exists. Everywhere we turn we can see a flood of authors, speakers, pastors, business leaders, etc. broaching the subject of purpose. I believe this is simply God's awakening of mankind to go deeper into discovering the meaning of life. Knowing your purpose is knowing the reason that God had in mind when He created you, which also gives you the fuel to live up to your fullest potential.
The world would look quite differently if we were each being who God intended for us to be. There is a unique set of gifts, talents, skills, and abilities inside of each of us that someone else needs in order to fulfill his/her life's purpose. You are leaving a deficit in the earth when you don't pursue yours, which is why you have to do what you were created to do.
God made mankind not only to coexist with one another, but to unify for the purpose of executing His will in the earth. He does that through each of us in what may seem on the surface to be tiny or insignificant ways. For those who are Christ followers, Ephesians 4:16 NLT states, "He (Christ) makes the whole body fit together perfectly. As each part does its own special work, it helps the other parts grow, so that the whole body is healthy and growing and full of love." We are more powerful when we're connected than when we are apart.
"The greatest tragedy in life is not death, but a life without a purpose." - Dr. Myles Munroe.
Wouldn't it be a shame if at the end of your life on earth that you never completed the assignment for which you were created, or discovered the real reason you were chosen to be here on earth to start? Know that discovering your purpose is a process that unfolds day-by-day, and if you are on that journey like a lot of us then you know that it takes time, lots of trial and error and is filled with hard lessons along the way. If you want to discover how something works, you go back to inquire of the one who made it. God is the source of life and your existence so He knows more than anyone what your purpose is.
When you are living according to your purpose, the way you view the world, your life, your circumstances, and others is revolutionized. You become laser focused because you understand that if something or someone is not a part of your purpose then it is merely a distraction. Your actions and decisions you make for your life become intentionally aligned with your purpose, such as who you date/marry, what career path to take, where you decide to live, who your friends are, who/what you allow to influence you, and what legacy you want to leave behind when you die.
The next time you are tempted to quit pursuing your purpose or that you shrink back in fear of pursuing it, think about the deficit you are leaving for the rest of us who need you and are depending on you to share your gifts, talents, skills, and abilities so that we can fulfill our individual and collective purpose. Purpose makes everything in your life meaningful. Pursuing it is as much for you as it is for someone else.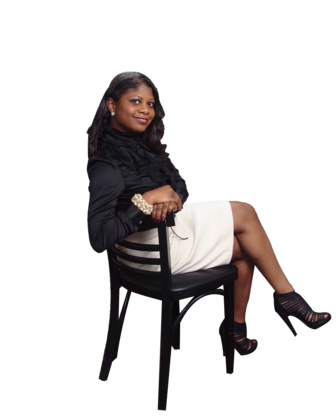 Dynamite in a small package, fearless and inspiring are just a few words to describe Tamiko Cuellar, speaker, best-selling author, Small Business Strategist, and the CEO and Founder of Pursue Your Purpose. She has been invited to speak at Microsoft, First Bank, the City of St. Louis, conferences, churches, and several radio programs. She has also been featured in the St. Louis Business Journal, STL TV and on the cover of the UK based Small Business Owner Magazine.
Born and raised in low income housing projects, she is a flower that was determined to rise from the cracks of concrete to grow and flourish. She went on to obtain three business degrees from the University of Missouri-Columbia on a full academic scholarship, the University of Phoenix and City Vision University respectively, and has had a successful and adventurous career helping to secure $30 million clients and obtaining millions of investment dollars prior to launching Pursue Your Purpose.
Pursue Your Purpose is based in St. Louis, Missouri and provides small business owners and entrepreneurs globally cutting edge strategies and inspiration for getting "unstuck" and identifying profit opportunities. To contact Tamiko for coaching, speaking, interviews or media features, email info@PursueYourPurpose.com.
REAL LIFE. REAL NEWS. REAL VOICES.
Help us tell more of the stories that matter from voices that too often remain unheard.